Every other blogger has a different story to share. Bloggers are not just bloggers anymore. They have become coaches, strategist, authors, and business owners by putting hardcore efforts into cracking the codes of blog growth strategies. Many bloggers make money selling ebooks and digital products.
Do you wonder, how can a blogger make money selling ebooks?
Want to grow your blogging income, and make passive income?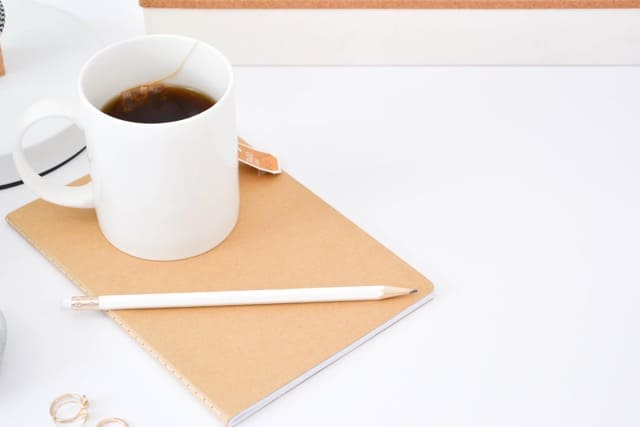 Maybe, your strategies are not working and you don't why?
Or, maybe, you're still wondering how to grow your blog and build an audience?
Today, I have this amazingly talented girl with us who has so much to share. From basic blogging tips to monetization advice, I have asked her the most important questions that will help you become a better blogger.
How to Grow your Blog & Make Money Blogging?
As I always say, your blogging journey will be different than others. Reading interviews like this gives you inspiration and motivation to get going with your blog, and take one step at a time.
Affiliate Disclosure: This article contains affiliate links. If someone makes a purchase through affiliate links, I may earn a small compensation. For more, please read on to privacy policy and disclosure.
Hi Ana. It's good to interview you. We've already known each other through our blogs and other collaboration but it would be great if you introduce yourself to my readers. Would you mind sharing a little about you, and your awesome blog?
Heya! For those of you who haven't heard of me before, I'm the creator behind TheSheApproach, where I teach bloggers & soloprenuers how to grow their online visibility, boost their website traffic and increase their passive income.
I am also a blogging growth strategist, coach and – more recently – an author, and I've built my business around a long-standing passion for helping women build their own online empires.
==> Many new bloggers feel scared and doubtful when they think of blogging. So, what was the biggest challenge when you started your own blog? And, what you did to overcome your fear or challenge?
I think for me my biggest fear was that I was going to invest all this time and money into building something that I was really proud of and that no one would care or it wouldn't go anywhere.
After researching what it takes to grow a blog and talking to bloggers who "made it", I understood that there are so many opportunities out there at the moment for creators, that it's not a matter of IF you make it, it's a matter of WHEN.
In other words, I knew that if I kept working on it, kept improving, kept refining my craft and if I just continued to show up for my audience and serve them, it was only a matter of time! And I'm happy to say that nearly 3 years later, that is the truth!
Related: 5 common blogging fears most bloggers face and how to overcome them.
==> What was your big blogging plan in the initial stages of blogging? Did you always want to create a digital product or make money with affiliate marketing?
Absolutely! I understood early on that if you really want to make a decent income blogging, you can't just rely on ads or sponsored collaborations (which are not as common in my niche anyways).
So I broke down all the ways I was going to make money, and writing and creating eBooks was a big part of that. Affiliate marketing was also planned, and it was actually how I made my first $100 ever, but something I didn't actually plan for was becoming a coach and working 1-on-1 with bloggers, which is now something that I love doing!
==> Related : How to start earning $1000 with amazon affiliate niche site
==> Speaking of your ebooks, how did you come up with two ebooks and make it successful with a short span of time? I've read both ebooks and found it so helpful for new and established bloggers. Do you have any advice or tips for anyone who wants to write an ebook? How did you earn $10,000 with ebooks?
I listened to my audience! Besides having confidence in the topic of my eBooks (having experimented and succeeded with things such as growing my blog traffic or mastering Pinterest), I also knew there needed to be a need for my product. I couldn't just create an eBook because I was passionate about the topic and expect my audience to buy it.
So I paid attention to the questions I started getting, I spoke to bloggers in real life that were my target audience and listened to their struggles, and I even sent out surveys and quiz to my email list once I had decided on an eBook topic to validate that idea.

Related: How to start an email list from scratch
In terms of what it took to make my eBooks successful from there, it was a lot of the same "not giving up until I figure out how to market and sell this product that I've created" attitude. Because even if I studied Media & Communication at University, no one teaches you how to create an eBook, publish it and then sell it consistently.
And that's exactly why, after writing three eBooks of my own, I've created an online course that encompasses all you need to know about self-publishing an eBook.
Ebook Bestseller Bootcamp is the most comprehensive course with 3 modules and 30 video tutorials. If you enroll today then you will also get $500 bonuses and $20 discount by using code 'EBB20OFF'

<<Check out the EBB course and use code EBB20OFF to avail $20 discount>>
This course actually walks you through all the steps you need to know to start writing and selling an ebook. That's how exactly bloggers make money selling ebooks.
==> What is your biggest traffic strategy for your blog? And, how long it took to get consistent traffic to your blog?
I would say that I focus on what works (which for me is Pinterest) and then I try to improve the things that make logical sense (such as SEO and organic traffic).
I started by experimenting with about any social media platform you can think of and narrowed it down to one that really paid off. Speaking about Pinterest again. Once I saw that I invested more time into it, dedicated myself to learning the craft, and then pretty much automated it all.
Right now my focus is increasing organic traffic, because I want people who are actually looking for me to find me – and search engines are great for that.
And to answer the second part of your question, it took about a year to get consistent traffic – traffic that would show up even when I wasn't working on my blog. (Once again, I have Pinterest & SEO to thank for that.)
Struggling with SEO? This post shows you exactly how to do SEO for blog posts to increase organic traffic?

==> Speaking of monetization techniques, how have you monetized your blog to be able to make passive income? And, what is the best advice you have for new bloggers who want to at least make $500 a month?
Yes! I've been super lucky to be able to work on growing my blog and my business alongside my studies, and I knew early on that I needed to make money even when I couldn't work on my blog for a week.
Last month, I was dedicated entirely to writing and finishing my dissertation, and yet it was my highest month ever, both traffic and income wise. And that's mostly due to my digital products and affiliate marketing strategies.
If you're a new blogger that is tired of making cents, and you want to earn more than $500 a month, I would suggest finding a really good product to promote as an affiliate, and championing that product in multiple places (it helps if the affiliate commissions pays well), or coming up with an offer/digital product that you can sell to your audience directly.
You can further learn more about how bloggers get paid to blog. This blog post opens up so many ideas on how bloggers are making money.

==> Ana, I've seen you interviewing and collaborating with other bloggers. How do you explain networking and collaborating in the online world? How important it is to network with other bloggers?
Even if I'm not as intentional about collaborations as I'd like to be, I see huge power in them. Whether we like to admit it or not, we are influenced by other people's recommendations.
So when someone else introduces you to their audience, that's huge! And it can grow your business or blog much quicker than paid ads.
So I think it's vital to form collaborations with others in your industry, no matter how far along you currently are.
Related post: How to easily build and grow your blogging network like a pro?
Growing a blog from zero to thousands of monthly readers can be challenging. What are your tips on growing a new blog ? Any new content marketing strategies you would like to share?
I think my #1 tip is to keep showing up. I think it's been reported that 81% (or was it 91%?) of bloggers never "make it", and I think that's because they don't stick around long enough to find out.
Start your blog on something that you are passionate about, and make sure you are serving your audience and not just creating content that you want to create.
And then keep showing up, trying new things and focus on your strengths. (Believe it or not, there's no magic formula. While I'm over here saying how much Pinterest has done for my blog, there's a blogger on the other side who swears by Instagram – and neither of us is wrong. Just find out what works for you!)
==> I always talk about adding value to blog content, and building a connection with the audience. What are your best tips on building engagement with your readers? Whether it's email newsletter, or blogs – how do you build a connection with your audience? What do you suggest to new bloggers?
I think building an email list, or getting your existing blog readers to follow you on a social media platform where you're actually active is super important.
On your blog, you're speaking AT your readers, and not necessarily TO them. So you need a platform where they can interact with you, reach out and speak back.
Once you figure out that platform, go on there and encourage engagement (ask people to reply to your emails or DM you on Instagram for example), and then take the time to reply and form real connections.
Related post: The ridiculously easy 5-step plan to get first 500 email subscribers
How do you get motivated to manage your blog, online shop and everything else you do? Do you follow a plan, or what exactly keep you consistent?
My personality type (INTP if you're wondering) doesn't really like structure, and I often rebel against very strict schedules, even if I know that they are going to help me remain productive.
Here are some motivational quotes to stay inspired.
So what I do is I map out my goals instead, and figure out my priorities for each quarter. With that in mind, I often find the motivation to get things done, block out certain hours (or full days) for certain projects, and I also set non-negotiable tasks (such as emailing my list each week) that help me stay on track.
== > Lastly, who is your inspiration when it comes to online business or blogging?
At the moment, I am really loving Carly from Mommy on Purpose. She, just like me, has a real curiosity to investigate strategies or trends, break them down and then pass her findings along. Helene from Helene In Between is another blogger that I closely follow, as both her and Carly have built amazing blogging businesses (in very "popular" blogging niches") by creating a really engaged audience – which I think it's the key to making it big.
In the business space, I also recently discovered Vanessa Lau and loving her content and practical business advice.
If you're still waiting to see, here are 6 reasons every woman should start a blog.
That's it from Ana.
I'm sure you enjoyed reading this interview.
Ready to Make Money Selling Ebooks?
Are you interested in learning how to write, market and sell an ebook to make passive income for your blog?
Trying to find out how bloggers make money selling ebooks?
I highly recommend checking out Ebook Bestseller Bootcamp. It's a complete course that comes with video tutorials and everything you need to do to launch your first ebook. Ana has created 3 ebooks and I have got all of them so I know her stuff!
If you're interested in writing ebooks then check out this course for 20% discount! I don't want you to miss this deal as the price will go up in a week.
Ebook Bestseller Bootcamp is the most comprehensive course with 3 modules and 30 video tutorials. If you enroll today then you will also get $500 bonuses and $20 discount by using code 'EBB20OFF'

<<Check out the EBB course and use code EBB20OFF to avail $20 discount>>
There, you go!
If you enjoyed reading interview posts then you would love reading these too;

How Tiffany Griffin grew her blog while working from home
Blogger's Series with Mom blogger McKinzie of MomsMakeCents
How to slay your goals in business & personal life with Nadalie Bardo
Did you enjoy reading this interview?
What's your big takeaway from this post?
Let me know in the comments.