Email marketing is huge for bloggers and business owners. I asked 10 experts to share email list building tips for beginners and also, the best email marketing tool.
Most of these experts have huge email list and they have tried different strategies to grow email list.
When you are about to build an email list, it can be a difficult decision to invest in the right tools.
And, when it's about email list building, it's an essential investment you can't ignore. When they say, money is in the email list, they are so right about it. I learned it the hard way but finally, I made an email list that I'm so proud of.
However, the questions on email marketing are too common;
Which is the best email marketing tool for beginners?
The best email marketing software for bloggers and businesses?
What are some profitable and best email marketing tips for beginners?
What to do to build an email list from scratch?
Affiliate Disclosure: This article contains affiliate links. If someone makes a purchase through affiliate links, I may earn a small compensation. For more, please read on to privacy policy and disclosure.
Let me tell you an interesting thing first.
Email marketing is still popular in 2021. Why? With email marketing, the return on investment is incredible. Mostly all niches have great ROI and that can be used for multiple purposes.
Sell products
Collect feedback
Generate new leads
Engage with a community
Share a new trend/update
Did you know that 73% of millennials identify email as their preferred means of business communication?
That means, email marketing is definitely important and you cannot miss your money on the table.
Let's dig more into it.
I wanted to do an expert roundup on the topic of 'email list building tips' and 'email marketing services. I think the whole data will make it easier for you to make a decision and get started with email marketing.
Most entrepreneurs have a great experience with email list building. They surely had made mistakes in the beginning too but they have made systems and email marketing automation that works for their business. They have successfully grown their email list to thousands of subscribers and now, earn profitable income.
This is not going to be a comprehensive email marketing guide but it shows you specific data on choosing the email marketing tool.
Email Marketing Questions For Experts
I asked 2 questions from every expert and the answers are so helpful. I am very thankful for them.
#1. Share the email marketing tool they use, and recommend
#2. Email list building tips for beginners
In this roundup, I have collaborated with bloggers and biz owners so you should expect some honest advice.
Best Email Marketing Tool
Upon asking, each expert share their email marketing service and a few reasons why they prefer this particular email service. Every one has their own incredible reasons.
Update: I will update this roundup with more contributors.
Here are the tools in the ranking order.
Convertkit – Free 1000 subscribers
Mailerlite – Free 1000 subscribers
Active Campaign
Aweber
Drip
This is not any huge survey but you will love this 🙂
Email List Building Tips for Beginner Bloggers
Let's get the answers.
#1.
Sharon Gourlay
Sharon is from DigitalNomadWannaBe.
What is your best email marketing tool and why it's great?
My favorite tool is ActiveCampaign. I love it because I am yet to come across anything that I can't do with it and I do a lot of complicated stuff in my funnels and automation. Add in the fact that deliverability is good and it's intuitive to use and I'm sold.
2. Share an easy email list building tip for beginners?
I find free downloadable content upgrades get the best conversion rates with optin links – so links like "click here to get a checklist to help you do x,y,z" which opens a pop-up when clicked.
#2.
Adam Connel

l

Adam from bloggingwizard shares interesting insights on email marketing.

1. According to you, what's the efficient email marketing service?

I wouldn't say I have a single favourite email marketing tool exactly. I run quite a few sites and use different tools depending on the needs of each site. There is quite a lot of nuance between the popular email marketing platforms..

And you may have completely different needs as well.

So here are a few recommendations:
Check out ActiveCampaign if you want the most advanced email marketing automation but don't mind a learning curve.
ConvertKit is ideal for those who want a simple email marketing tool that is easy to use and can handle delivery of multiple lead magnets.
Drip is pitched more to eCommerce sites but their automation is excellent. It's more advanced than ConvertKit but easier to use than ActiveCampaign. Due to their pricing model, it works out most affordable for those who run multiple sites.
Mailerlite offers a feature-rich free plan that's ideal for new bloggers. And paid plans are super affordable compared to other tools.
Email delivery is excellent for all of these tools. If you're still unsure which tool is for you, start off by writing a list of the features that are critical to your business and find out which tools tick all the boxes.
2. Share #1 list building tip for bloggers?
When you're just starting out, you don't have any brand equity and building an email list is harder. It definitely gets easier in time but you can speed this process up by giving your readers an incentive to subscribe.
This is sometimes called a lead magnet. And while there are plenty of lead magnet ideas you can use, you only need one initially.
So take some time to create an audience persona and figure out the biggest challenges you can solve for them.
Then create a lead magnet around it. It could be as simple as a short PDF. Or it could be something more involved such as an email course or a free course hosted with a platform like Thinkific. You'll get the best results when your lead magnet is compelling and has a high perceived value. The result? Your email list will grow much faster.
#3.
Lidiya

, business owner

Lidiya is a successful business owner from letsreachsuccess.

1. What's your best email marketing tool and what's the best feature?

I was using another email marketing tool for the first few years of my business and it was free. I knew all the bloggers I'm learning from recommending ConvertKit as the go-to software for bloggers who want to take their email marketing to the next level.

As it was a bigger investment, I took my time and didn't make the move until 2019. Once I did, I started using its amazing features (there's a learning curve involved with every new email marketing software but it's worth it), created new opt-ins, welcome sequences, and automation, and everything changed. Some months during 2020 I was getting 500+ new subscribers a month, which was a whole new milestone for me.


2. What's your favourite email list building tip for bloggers?

Make sure the freebies you offer to subscribers are complementing and/or directly related to your main/paid offers. You want only the right people on your list and those you can serve best.
#4.
Lena Gott
Lena from Adventures in Blogging has an important tip for new bloggers.
1. What's your favourite email marketing tool and why you find it the best email marketing provider?
My favorite email marketing tool is Drip. I love it because it allows me to visually see how I'm putting together my workflows and email campaigns. The best part about it is that you can build email sequences and nest them within workflows. So you can add to them, delete them and move them around as needed, which is very powerful when it comes to running sales and welcoming new subscribers to your mailing list.
2. Share a tip on growing an email list?
My number one email list-building tip for new bloggers is that they should have a welcome sequence for all new subscribers. Sometimes life gets in the way and you don't always have time to email people. However, if you have an email sequence of, say, five to seven emails set up when somebody joins your mailing list that goes out on a regular interval, then you are keeping in touch with the people that come into your ecosystem.
I think this is the most powerful thing all bloggers can do, not just new bloggers, and I hope this helps.
#5.
Janice Wald
Janice owns mostlyblogging.com and she is the most experienced successful blogger.
She recommends Aweber as the best email list provider. After doing research on different email list-building tools, she uses and recommended Aweber. The best reasons are 24 hours support from the technical team, excellent resources including video tutorials, and the RSS feed feature.

Janice strongly focuses on 'email subject lines'.
"Compelling words and emojis go a long way in making something as simple as the subject line be one of the most important parts of your entire email campaign.
This is what consumers see first and use to conclude whether they want to open your email to read more.
A subject line can make or break your email campaign, meaning that you need to use interesting and alluring words as well as fun and youthful emojis to catch the attention of the consumer."
Related –> 11 proven tips to increase email click through rates.
#6.
Eb Gargano
Eb from productiveblogging is an experienced blogger and this is what she recommends.
1. What's your best email marketing tool?
Definitely ConvertKit. I love that it's very easy to use and get started with… but actually it's very powerful. So once you've mastered the basics, there's so much you can do with it! I particularly love how simple it is to create multiple opt-in offers and also the visual automation, which makes setting up complex sales funnels a breeze!
2. Share #1 email list building tip for new bloggers?
Create a really good opt-in offer. If you get that part right, you will get a lot more subscribers AND they will be a better quality of subscriber too! To be successful, a good opt-in offer should give your audience a quick win. Don't overthink it!
In most cases, a 1-page cheat sheet or checklist will be a far more successful opt-in offer than a 20-page ebook!
Related –> 7 top places to add your email sign up forms for high conversions
Note: Pin the image below to read later.
#7.
Alicia Powell
Alicia is the founder of Pixistock, a styled stock subscription site.
1. What is your favorite email marketing tool? And, why do you use it?
My favorite email marketing tool is ConvertKit. I use it to automate my marketing and get new leads through forms that I can easily embed on my website. Along with that, the tagging and list segmentation capabilities of the platform are great. I can send content-appropriate emails to the right subscribers as I learn what content they need most from me.
Also, it integrates with a lot of other web apps. The platform is intuitive and easy to use! My second favorite is MailChimp for new bloggers.

2. Share #1 email list growth tip for new bloggers?
Streamline your content. Instead of always sending your audience to various blog posts, create one piece of high-quality content that you can deliver for free via email. From all of your social media platforms, send your audience to that ONE piece of content on a landing page to rapidly build your email list.
Recommendation: If you want to create lead magnets like ebooks, workbooks, cheatsheets then I highly recommend getting this stock photo subscription for gorgeous photos and Canva templates for business. I use Pixistock and definitely recommend other business owners. Choose a template for your lead magnet and make it ready in an hour!
#8.
Marie
Marie owns ladiesmakemoney and a few other blogs.
The best email marketing service provider. And, why you recommend it?
My favorite email marketing tool is MailerLite. Not only is it affordable especially for new bloggers at only $35 monthly (depending on the size of your list) but I find it extremely user-friendly.
You can use MailerLite to send emails, promotional campaigns and newsletters to your subscribers. It can also host web pages, automate your emails which I love and so much more!

2. Share the best email marketing advice for new bloggers who want to grow an email list from scratch?
My best tip for growing your email list is to offer your readers content upgrades related to the post you are promoting.
For example, if you have a post about planning a budget-friendly trip for your honeymoon, including a Budget Travel Workbook that your readers can download to start the planning process.
The more related the content the more subscribers you get.
#9.
Latasha Peterson
Latasha is from Arts and Budgets, a side hustle blog.
1. What is your favorite email marketing tool? And, why do you use it?

Currently, my favorite email marketing tool is Mailerlite. I love Mailerlite because it's budget-friendly and also user-friendly with its drag and drop templates. So, if you are looking for a great email marketing tool I highly recommend Mailerite.
2. Share #1 email list-building tips for new bloggers?

One tip for new bloggers would be to set up a schedule to send your subscribers each week to stay consistent. Staying consistent will help build trust with your readers and subscribers and also help grow your email list.
#10.
Nadalie Bardo
Nadalie blogs over at itsallyouboo.
1. I just love ConvertKit. Over the years I've tried a few others, but I've been with ConvertKit for close to three years now. I love how easy it is to integrate with every other tool I use or could ever need. With email automation, sequences, forms, and pops, for me it's an all-in-one tool. Yes, it might be on the more costly side, but for the features, I'm good with that. For me, having a reliable email marketing system that has high deliverability is a worthwhile investment.
And, what advice you have for beginners who want to build an email list?
2. Hands down the best way to grow your email list is with a quiz. One that perfectly targets your ideal customer. Over the years I've created almost every type of freebie to encourage sign-ups. Think about the struggles, questions, or problems your ideal customer has, then create a quiz that helps them solve them. Plus, when you have your quiz in your website's top bar, you capitalize on all your existing traffic.
There, you go!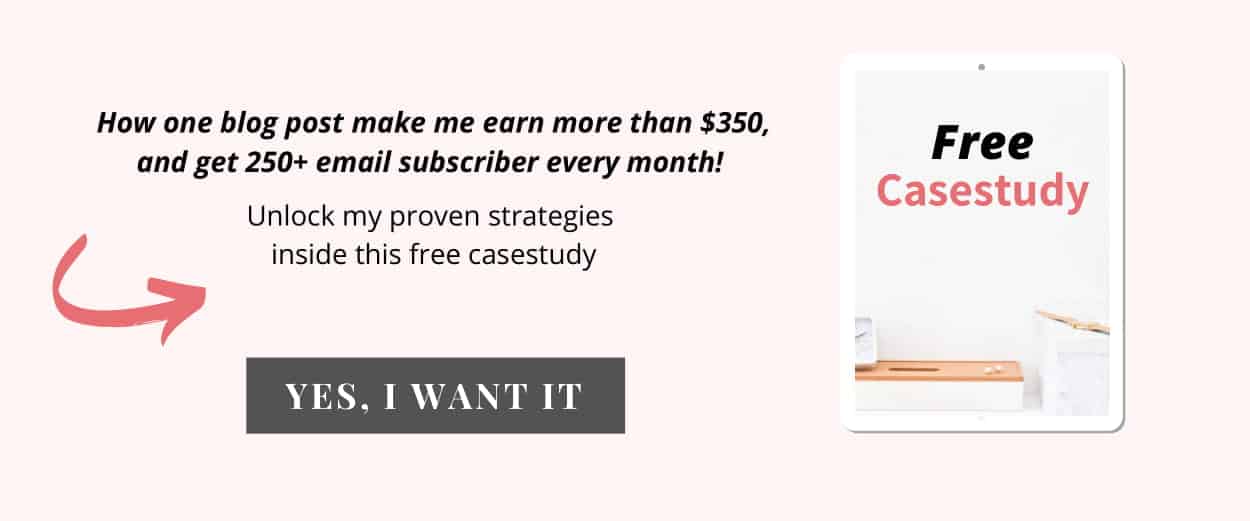 How to Grow Your Email List From Scratch
Starting an email list is just the first step.
When you have a new blog, it's difficult to get a lot of new visitors. Hence, it's important that you are doing all best practices to grow your email list.
From creating specific lead magnets to online quizzes, there are many ways to grow your email list. As a new blogger, you must focus on creating amazing content upgrades, and freebies. This is, for sure, the best way to get email subscribers fast.
Don't forget to promote your landing pages on social media to gain new subscribers.
Final Thoughts
We saw that Convertkit, Mailerlite, and ActiveCampaign are more popular among most bloggers. If you are building from an email list from scratch then these are some great options to consider.
Here's a step by step tutorial on starting an email list for beginners.
I really hope you enjoyed all email list building strategies, shared by awesome experts.
What have you found most useful advice from this post? Share your comment below!
Don't forget to share and comment 🙂