Awesome! You decided to start your own freelance business and you just can't wait to dig into preparing proposals and invoices to business clients. The decision has been made, and you just want to be more professional to your freelance business. Isn't this what you were looking for?
FreshBooks is a wonderful accounting software for freelancers and small business owners. You might be wondering, how does an accounting software prepare proposals? Well, this is an extraordinary FreshBooks feature that allows you to send pitch proposals to new clients, convert those proposals into invoices, create new invoices, customize them and get paid.
This post will help you learn how to prepare proposals and invoices with Freshbooks. It hardly takes five minutes or more to add all the details. Save the template and it can be used anytime again!
Interesting, right?
But, how do you do that?
Too often you see a freelance job ad, and the companies ask you to submit a proposal. A freelance job proposal mirrors your skills and plans to achieve the business needs and requirements. You've to convince potential clients and impress them that you're the perfect fit for the job. It's always a major hurdle to document a proposal and then, send it to your clients and wait for the response.

Next,
Your proposal got accepted and the client is interested in working with you. All the other terms are decided and the client says, 'Send me the invoice'.
If you're new, and you have never created an invoice, what will you do?
I was exactly in the same situation. So, I figured out the online tool that my other freelance friends have used and recommended. FreshBooks is the online accounting software that just not help to create invoices but can be used to send freelance proposals, track the invoices and prepare the accounts for your business.
You might like to read : 27+ Freelance Services You Can Offer From Home To Make Extra Money
FRESHBOOKS REVIEW: HOW TO PREPARE PROPOSALS & INVOICES WITH FRESHBOOKS
Few links in this post are affiliate links. Being a blogger, I promote few of my favorite tools which I have tested or use for my blog and freelance growth. If you make a purchase, it will help me make a small commission. Relax, you won't cost anything extra. It's the just a little payout for efforts I make into this blog every day. Thanks for always supporting my blog. You can also find the full disclosure from the top menu.
Freshbooks is an ultimate solution for smart business owners and freelancers who always get stuck with proposals, invoices, collaborations and account management. As said, this review will guide you to prepare proposals and invoices for business clients.
What else?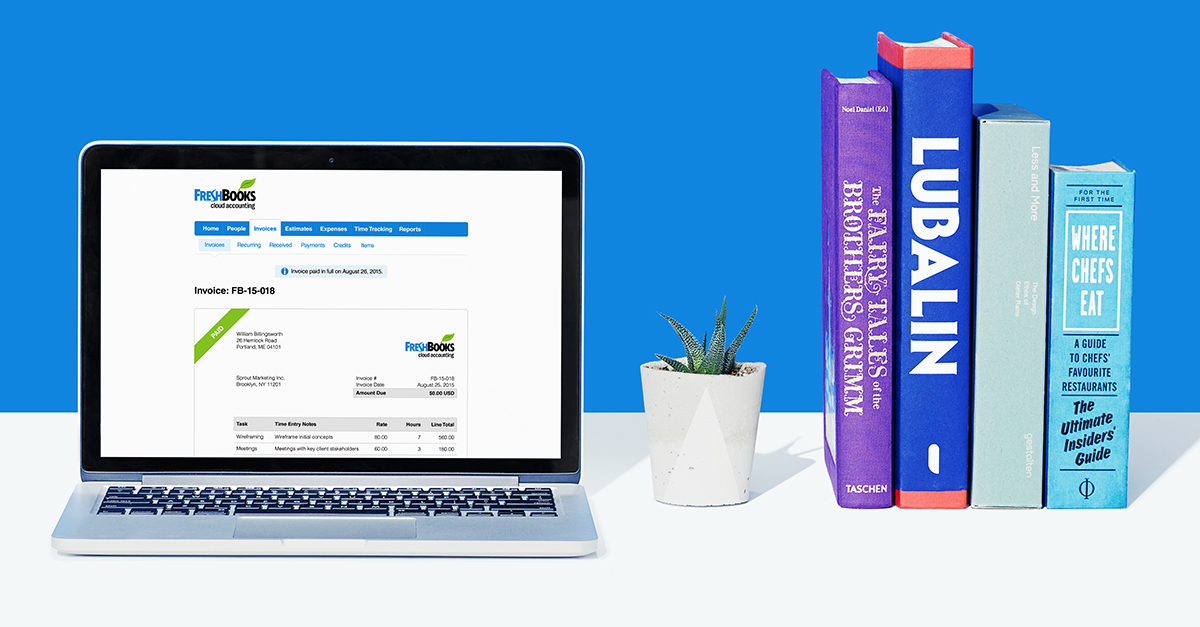 Here's what you will learn in this FreshBooks review;
FreshBooks Features
How To Prepare Proposals From FreshBooks
How To Create FreshBooks Invoices
FreshBooks Pricing
Freshbooks Disadvantages
Let's quickly cover all of these headings so that you start using FreshBooks;
FRESHBOOKS FEATURES FOR FREELANCERS AND BUSINESS OWNERS
FreshBooks is a tool that keeps accounting so easy for busy freelancers and business owners. It helps to process payments and make tracking a smooth process for self-employed workers.
Related: Best Freelancing Job Sites For Beginners To Apply And Get Paid
Here's what you can do with FreshBooks;
Create Customizable Invoices
Just choose a template, add your logo, image and enter the invoice details. Set automatic payment reminders to clients who have a hard time remembering the invoices.
Send Proposals/Pitch
Impress your clients by designing professional-grade pitches. Freshbooks has also introduced the 'proposals' feature through which you can also send pitches to your clients and get booked right away.
Track Expenses
No need to maintain tons of spreadsheets and receipts for business expenses. FreshBooks allows you to connect the bank account or credit card to record, and track all the expenses. Say goodbye to manual entry!
Track Time
It's easy to track the total hours spent working for a client. Easily manage the team time tracking. Collaborate with other team members and track the hours.
Projects
Invite employees and clients for collaborations. Share files and discuss projects overview.
Payments
Getting paid has become easier with FreshBooks payment feature. Accept credit cards online and transfer the payment to your bank. Super easy, and fast!
The other features include preparing estimates for clients, collect accountant friendly reports, keep connected to clients and keep up an overall summary of your account activities.
You might like to read: Top High Paying Affiliate Marketing Programs For Bloggers, And Small Business Owners
FRESHBOOKS 50% OFF FLASH SALE
If you've been waiting to buy Freshbooks to manage all your business invoices, and expenses then it's the right time.
Grab 50% off on flash sale for 6 months when you buy a Freshbooks plan.

With Freshbooks,
Create quickly polished invoices
Manage expenses
Track your time
Accept payments and get paid online
Get ready-made financial reports to find out how your business is performing.
STEAL THE DEAL BEFORE IT GOES AWAY IN FEW HOURS.
The discount is only available till Dec 5.
HOW TO CREATE FREELANCE PROPOSALS WITH FRESHBOOKS?
Here's the step by step process to create a professional pitch using Freshbooks;
Create your Free FreshBooks account. Yes, it allows an honest 30-day free trial so that you can enjoy the experience of using all the features.
Go the FreshBooks Estimates Page and use the icon on the right to create a new proposal.
Use the features and put all the details.
Add your company logo.
Customize the overview, scope of work and timeline.
Add the pricing, notes, and other terms.
Try the new proposals feature at FreshBooks Estimates Page and see how ridiculously easy it is!
HOW TO CREATE FRESHBOOKS INVOICES
The Invoice feature is typically similar to the proposal feature. It's so easy to create an invoice and let your client know about it. If you've recurring clients, you can simply edit the description of the invoice and send it right away.
It can be done in few steps.
Create a free account on FreshBooks if you've not used it before.
Click on the Create New button and choose invoice.
Add your first client.
Customize your invoice with a template, color, company name, due date, invoice description etc.
Add terms and notes if you've any.
Hit send to get paid 😉
Furthermore, you can save all of your invoices and set payment reminders after due dates. FreshBooks makes it so easy to create invoices in minutes and send them directly to clients. On the other hand, the clients get notified and pay you instantly.
 FRESHBOOK PRICING PLANS
How much does this one-in-all accounting tool cost you?
The Lite plan starts with $15/month which reduces to $13.5 if you buy yearly. It lets to work with 5 clients and create unlimited Invoices and Estimates.
The Plus plan costs $25/month which reduces to $22.5 on yearly plans. It allows working with 50 clients with all features.
The Premium plan costs $50/month which costs $45 on annual plans with almost 500 clients.
If you're just starting out in your freelance business, the Lite plan would give you enough flexibility to maintain accounts with 5 clients. But, if you are a seasoned freelancer, the plus plan would be an ideal choice.
DISADVANTAGES OF USING FRESHBOOKS
I didn't find any of some major problems with FreshBooks. But, I would say that the initial plan should allow more than 5 clients. I guess it's a bit pricey for new freelancers or businesses who are struggling and don't have enough budget. But, if you've had recurring clients, then it's fair to bear $15/m.
The older dashboard wasn't appealing at all. It was also confusing, but the new FreshBooks has got it covered.
Are you going to give it a try?
Use the 30-day free trial to enjoy the painless accounting with FreshBooks.
You can upgrade the plans at your own choice and of course depending on your business needs.