List of Best Gift Ideas for Instagram Influencers
Are you looking to get gifts for Instagram bloggers? Or, maybe, want some best gift ideas for Instagram influencers?
You are going to get many ideas and inspiration in this post. It's all about what to gift to an Instagram influencer. There are many essentials, products, and stuff needed by influencers. Let it be micro-influencers or macro influencers on Instagram.
Amazon Black Friday Deals are Live

Go through these early black friday deals on most demanding products. From laptops to home decor, accessories and gifts, get amazing discounts for the holiday season. There are up to 67% discounts on many amazon items. Make the full out of this holiday season.
Everybody wants to create Instagram content that's captivating.
A single photo on Instagram is a final product after spending hours on planning, shooting and editing.
I'm sure all instagram influencers are always in need of cute Instagram photo props, and other essentials to produce better Instagram content.
In this post, I'm going to list down some simple yet useful gift ideas for Instagram Influencers. If you are planning to buy gifts for yourself, or a friend, you will love this simple practical gift guide.
Amazon Affiliate Disclosure:

We are a participant in the Amazon Services LLC Associates Program. "As an Amazon Associate I earn from qualifying purchases." For more, you can check out my detailed privacy and affiliate disclosure.
Affiliate Disclosure: This article contains affiliate links. If someone makes a purchase through affiliate links, I may earn a small compensation. For more, please read on to privacy policy and disclosure.
More GIFT IDEAS? I also suggest to look out for other gift ideas for bloggers. I have listed down 22+ gift ideas for bloggers too. This includes some unique and simple gifts for bloggers in all niches.
But – hey!
Want to scroll past and jump straight to the best gifts of the year.
=> Small Business and Bloggers Gift Ideas Guide
=> The most Wonderful Gifts of the Year
21 Best Gift Ideas For Instagram Influencers
Instagram Influencers, content creators and bloggers are all about creating content. It's about all cute stuff they need to record videos, edit photos and inspire audiences.
If you have a friend who is Instagram blogger, go through the list to find the best Instagram gift.
This list has a combination of gift ideas that are useful and helpful for content creators.
In many indoor shoots, a ring light with a tripod stand is seriously a life saver.
Let it be a selfie shot or a product image, this simple tripod stand with a ring light is a great gift idea.
Ask any Instagram content creator, they always look for easy content creation. For better photos, a ring light is a must-have tool. It doesn't matter if you are recording a video in your room, or kitchen, this tripod stand with an amazing ring light is perfect.
---
A good quality mirrorless digital camera is the best gift idea! It can be a little expensive but if you are really looking to get the best gift then buying a digital camera for awesome results is definitely a wonderful idea.
Sony digital cameras produce the best results!
This is a Sony Alpha a6000 mirrorless digital camera.
This can be a bit expensive gift but nothing is better than gifting a brand new camera to your Instagram-obsessed content creator.
Maybe, this will encourage your friend to start recording videos, and capturing beautiful memories.
---
If you are on Instagram then you need to work on your content. The images on Instagram can make or break your strategy to get Instagram followers and gain clients.
This Insta Style Book is a really great gift idea for Instagram influencers. The book has excellent advice on creating content.
---
Have you looked at those cute motivational quotes on letter boards? Every Instagrammer loves those! People love to change these letters every now and then to share an Instagram story and posts.
It's such an affordable gift for your Instagram friend.
Changing letters every day can also help them with creative Instagram photo ideas.
Ask any instagram blogger or lifestyle influencer, a power bank is such an important item!
Get one for yourself, and get one for your friend 🙂
Everybody needs portable charger power bank to never get out of phone battery.
---
Face masks are now a must accessory to carry everywhere!
From parties to grocery shopping, we do need face masks.
Why not wear a cool design?
Get a cool face mask as a gift.
Click here to order a customised face mask.
---
Who doesn't love appreciation gifts?
This is the time to treat your blogger friends a little special! 🙂
Here are some cool ideas;
Get a customised tote bag
Signature wallet
Everyday wallets
Mini wallets
So many other ideas
<< Click here to get an appreciation gift
---
I don't know about you, I love planners and all those cute notebooks all the time! Most people who are like me also enjoy collecting such things.
This blue sky monthly planner is a gorgeous gift for Instagram influencers or any lifestyle blogger.
---
You would agree that every Instagrammer must have a tripod stand for everyday Instagram stories, and photoshoots. Whether you are taking your beautiful photos, or working with a brand, a tripod stand is a must-have accessory for Instagram influencers.
Take a look and pick the best tripod stand today.
This gift idea is really so cute!
If you have seen all those pretty Instagram images with a furry blanket and a books or a coffee mug or a chair, you would totally love this photo prop.
---
A good quality photography lightning kit is an important equipment for recording make up tutorials, and videos.
This 800W softbox photography lightning kit helps to take bright photos of your products, and poses. You can do indoor shoots and also record IGTV for Instagram.
---
This is such an amazing gift idea for Instagram influencers. Having an Instagram hashtag symbol on desk on any background is an ideal photo background.
You can keep the neon symbol on the table.
You can keep it in the background.
Personally, I love the idea of having a 'dream metal sign' on one of my wall to capture all those beautiful Instagram pictures everyday!
If you like metal letters on the wall, this is a perfect gift idea for Instagrammers.
A phone cover case is a cute gift idea to add along with other gifts for an Instagram influencer.
I found this cute case for Iphone on amazon.
---
If you are looking for a really nice gift idea for Instagram influencer or even a travel blogger, just get a good pair of glasses.
Even these Dolce&Gabbana glasses are so gorgeous to get one for yourself.
---
Surprise your friend with this beautiful and a must-have Instagram mug.
Showing off mugs and coffee cups is always a good idea on Instagram.
I also hand-picked few more mugs.
Feel free to check out all the stunning mugs below;
---
Isn't this the cutest gift?
This would be a lovely gift idea for Instagram content creator. They can experiment with creativity and capture live moments.
It comes with a pack of film and other stickers. You can take out a photo and create memories with those photos.
---
What to post on Instagram? Here are 61+ Instagram content ideas to share. This list includes some best Instagram photo ideas to create consistent content.
Gift #18- InstaStyle – Curate Your Life, Stunning Photos and Elevate Your Instagram Influence
Instagram is a competitive platform with new features everyday. Especially, your photos and influence on people! Get this instagram book as the best gift for your Instagrammer.
It helps to learn;
Gaining followers
Growing your personal brand
Having an authentic influence
Stunning grid
And, so much more.
Gift #19- Get Lightroom Presets
Instagram influencers spend hours for taking photos and then, use different editing apps and styles to make them more creative and attractive.
Why not give them a set of presets?
I found these cute set of bright lightroom presets for Instagram content creators.
I'm sure you are going to love using them for your next photos.
---
Gift #20- Get a Yearly Subscription for Tailwind Instagram
Instagram influencers usually plan content in advance! If not months, they mostly have weekly content already done to establish consistency.
And, that's what Instagram demands!
Engaging Content and Consistency.
Tailwind is an excellent scheduler for Instagram. With tailwind bio tool, you can drive leads to your website more easily. There are so many features for using tailwind for Instagram.
Get a yearly subscription for Tailwind.
This would be a really useful gift for any Instagram influencer. They can schedule content in advance. Find the best hashtags that are relevant to their topics. It's really helpful in formulating a successful Instagram strategy.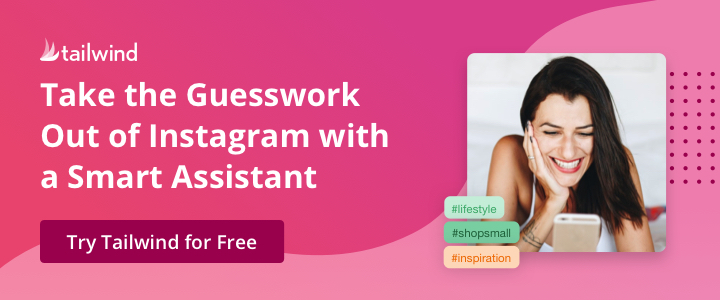 I even published tutorials to use tailwind for Instagram;
How to find best hashtags using Tailwind

How to hide hashtags to your first comment on Instagram
---
From your favorite kitchen tool to gadgets and so much more, you can find lots of gifts for your loved ones.
Don't forget to check out some amazing DISCOUNTS!
Gift #21 – Get Stock Photo Subscription
Stock photos are so important for any Instagram influencer. It's perfect gift idea for instagram influencers to create better content with stunning photos.
You can check out these stock photos yourself and see how gorgeous these are!
Use these stock photos for images, stories, product mockups and collages. The ideas are endless.
Why not gift these stock photo subscription?
Here are my personal recommendation for beautiful stock photos;
I suggest taking a look at all of these sites and get the best gift package 🙂
If you want to give an Instagram book then don't forget to check out best books for Instagram marketers. I think, giving a book is a great gift idea too 🙂
There you go!
Are you tired of posting same story on Instagram? Here are 21 popular Instagram story ideas you don't want to miss at any cost!
If you want some high-priced gift ideas then check out our latest posts;
Top 9 Best Cameras For Blogging and Vlogging [that are in your budget]
10 Best Reliable Laptops For Bloggers You Must Consider
Best Gift Ideas For Instagram Influencers – A gift guide for bloggers
I hope you found some gift ideas for Instagram influencers!
You don't have to wait for any special occasion or holiday, gifts are always welcome 🙂
Get a gift for yourself too.
I would also want to know what other gift ideas would make a perfect addition to this list of gift ideas for Instagram content creators?
Please let me know in the comments.