What's exactly about Pinterest? How does Pinterest work? A lot of bloggers and content creators want to know how to use Pinterest for marketing their blogs and online businesses.
No more Pinterest traffic teasers and stories about zillions of dollars people are making with Pinterest. In fact, what is Pinterest? How people use Pinterest for business? And, the importance of Pinterest for bloggers. If you're a blogger, entrepreneur or even a small business owner this post will give you a crystal clear idea about how does Pinterest work.
Here, I talk about Pinterest performance and how you can use Pinterest! This post will help you understand the platform, and a quick guide to help you get started.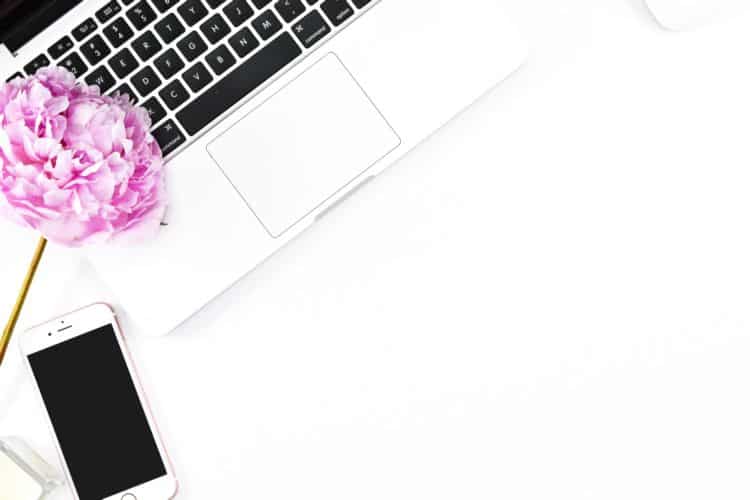 I'm so glad you asked this. When I started using Pinterest – I felt lost. It was totally new to me. All I know was that Pinterest is about getting delicious recipes, pretty ideas and DIY tutorials. Honestly, this was the reason I used to visit Pinterest and got some gift wrapping ideas and the best desserts recipe. Just being honest here. I even use Pinterest for a lot of inspiration ideas like home decor and stuff.
You might also have some other reasons to use Pinterest. Since Pinterest is loaded with exquisite ideas, I'm sure you get what you look for. Now as Pinterest is expanding and exploring, there's a lot more happening on Pinterest.
On Pinterest, you also see video tutorials, idea pins, shopping links and so much more. In early days, it was just about posting beautiful images.
Don't have a blog? Want to start a blog and share your thoughts with the world? Maybe, build an online readership or even, make money blogging to go financially independent. My ultimate blogging guide has helped many bloggers set up their own blogs and have an impact online. If this is inspiring, let's jump onto blogging!
What is Pinterest?
I've decided to break the Pinterest definition into three small bullet points to help you understand better.
Pinterest is a giant Pinboard where users share and save content.
Pinterest is also a social media channel where you build connections and interactions.
Importantly, Pinterest acts as a search engine. This is a significant aspect of Pinterest which you'll only realise once you hold a strong grip on it.

You can learn all about Pinterest SEO and how to optimise your content with SEO on Pinterest
How does Pinterest Work? First Lesson To Understand Pinterest
Understanding Pinterest isn't hard. It's basically a platform where people save ideas to their interest and use it for buying or selling purpose. Pinterest works equally for doers and buyers. People use Pinterest to collect multiple ideas, bookmark them and watch later. When it comes to marketers or businesses they use Pinterest to drive traffic to their websites and generate sales. Easy Peasy.
Getting successful on Pinterest requires strategic actions, tactics, and consistency. It's something that needs proper guidance. If you're just a user and use Pinterest for finding the information – it's pretty simple. Just visit the site and create boards of your interest. But, as a blogger or marketer, it's different. You've to learn how to increase Pinterest followers to gain more traffic to your website. That's more in-depth study.
Let's come to some recent facts about Pinterest in 2022. The whole statistics data on Pinterest can be found here.
Pinterest now has more than 431 million active visitors.
People have saved over 250 billion pins.
Most Pinterest users are from US.
60% of Pinterest users are females whereas 40% are males.
75% of Pinterest users claim that they find new ideas and inspiration on Pinterest

Pinterest Pinning is a solitary exercise where users search for ideas and pin them to different boards that improve their standard of living, health etc. The categories are countless. Whether you're a Pinterest user, or a blogger, marketer or even a small business owner – there's massive space for your pins.
I've created these awesome in-depth posts on Pinterest.
Make sure, you read these and take out the best tips.
10 Easy Rules To Use Pinterest For Bloggers, And Small Business Owners
The Ultimate Guide To Use Pinterest Group Boards For More Traffic
How To Create Viral Pins To Get thousands Of Pinterest Views Every Day
What is a Pinterest Pin?
A pin is an image on Pinterest. It's basically a visual representation of an idea someone saves. Pinterest only consumes visuals. This is the only way to share your content on Pinterest.
A Pinterest pin has three elements;
An image/picture.
A link to the website/blog.
A short description
When you click a Pin, it opens up in another window where you will likely see the full image with a description. If you click the option 'read' it will take you to the website.
When you click the option 'save' it will take you to your Pinterest boards where you'll save the pin.
Follow this step by step post on where you learn how to Post content on Pinterest.
Now, there are different types of content on Pinterest as follows;
a) A Pinterest pin
b) A video pin
c) Idea Pin
d) Pinterest Carousel Pins
You can learn more about here.
What are the Pinterest boards and Pinterest Group Boards?
Pinterest boards showcase a collection of pins. It compiles all your ideas into one board. You may have a board for 'Dessert recipes', 'Blogging Tips', 'Saving Money', 'Books I want to read', 'Quotes I love to read'.
These boards are owned and managed by one pinner whereas group boards or shared boards are boards that are managed or owned by different owners. People create Pinterest group boards to collaborate and connect.
Use this ultimate guide to understand how group boards work, and how to find new Pinterest group boards.
Group boards give you more exposure to the new audience.
But, how would you add pins to your profile?
1. Manual Pinning
You do all the pinning by yourself. On Pinterest, you have to keep adding new and fresh content to build an audience and inspire users. As a content creator, you have to post creative pins to get clicks, and saves on your pins.

2. Using Scheduling Tools
With schedule tools like Tailwind, you can schedule pins at a specific time and to particular group boards. It can save a lot of your time. Tailwind also introduced Tribes which can be used to increase the monthly reach. There's a lot of great things about tailwind and I suppose you should definitely try tailwind for pinning. Follow this step by step guide to use tailwind for Pinterest.

Sign up for a free trial to get 100 free pins and when you upgrade, you get one month free.
Pinterest For Bloggers, Businesses, And Marketers
Pinterest can be a total game changer for your business. It actually connects your blog with a completely new audience.
Imagine, a new reader pins your recent blog post to her/his Pinterest profile. From there, 5 new people repin the same content and then, 10 other people repin the same pin again.
That means your content is running and getting exposure to a new audience every other minute. The pinning process thus brings you increased blog traffic, more page views, new leads and finally, the sales!
Isn't that amazing?
To achieve fantastic Pinterest results, you've to understand how does Pinterest work. Many bloggers and businesses use Pinterest as the main source of the traffic to their websites.
To your knowledge, Pinterest is also one of my biggest source of traffic. I regularly get visitors from Pinterest. That's why I love using Pinterest and tell others how they can use it to grow their business.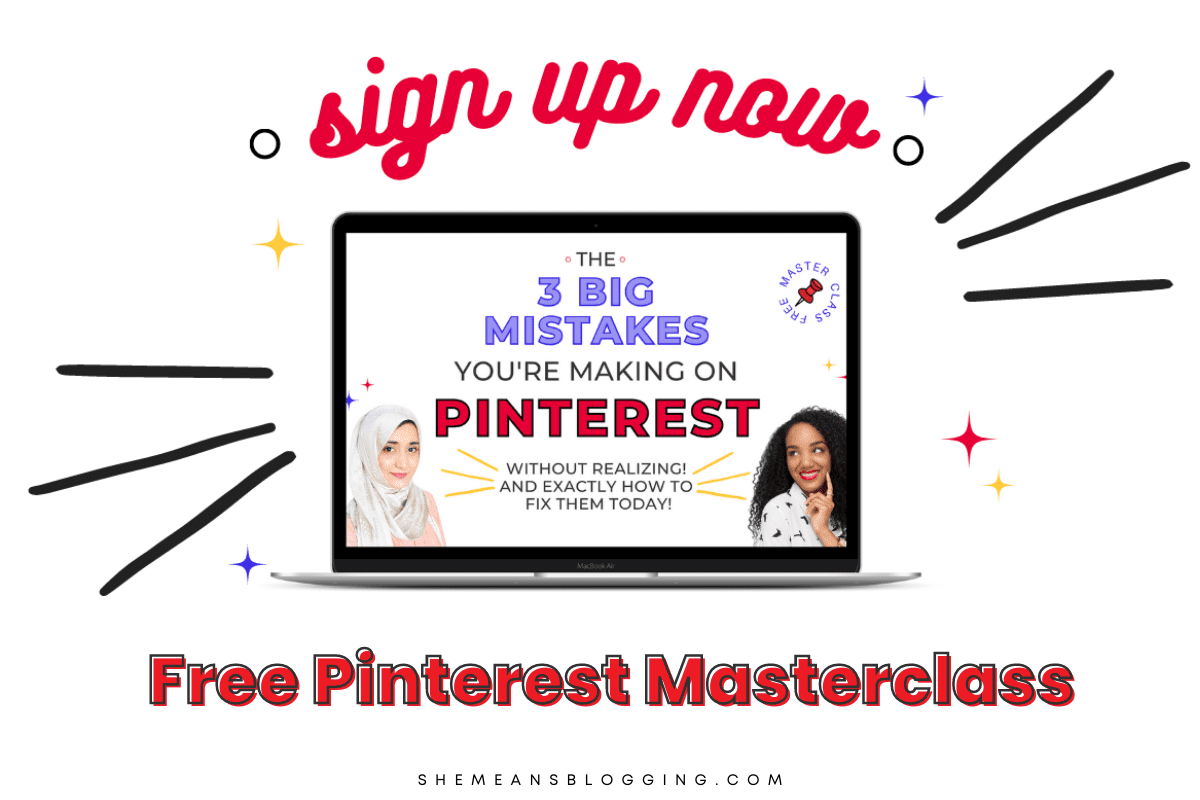 The Beginner's Guide to Use Pinterest
Just follow these steps to start using Pinterest for your blog, or business.
1.

Set up a business account
Before I tell you how to start a Pinterest business account, do you have a Pinterest account before?
If you're using a personal Pinterest account, convert it to the business account. Go to 'Pinterest for business' and click convert now.
However, if you want to take a new start – create your own business account by following the steps below.
Visit Pinterest and click 'Pinterest for business'. Then, you can select 'Join as a business'.
Complete all the details that you're asked for.
After finishing all the required steps, and click 'create an account'.
2.

Complete your business account
Select your username. Keep it relevant to your business name. It's your chance to stand out your brand on Pinterest.
Write a description or add a bio. Tell users what your business is. Make it optimized for search engines. Use such keywords you'd like to rank your business.
Add the location of your business.
Give details about your business.
Add your website details and verify it.
Start creating Pinterest boards to inspire Pinterest users. Your first step should be to create a Pinterest board for your blog or website. Here, I give you my example.
My blog is Shemeansblogging and here's my Pinterest profile. So, the first board you'll see on my Pinterest profile is Shemeansblogging – Blogging Tips.
Then, I created some personal boards related to my niche.
I also have a few group boards that accept contributors.
These are just the basics to help you get a better understanding of using Pinterest.
Here are a few other posts to help you use Pinterest easily;
Pinterest SEO for bloggers : Optimize your Pinterest
3 No-Fail Pinterest Tips To Get More Blog Traffic
How to create pinterest images that people click everytime [27+ pinterest design tips]
How to Make Money with Pinterest
Making money on Pinterest is so real and true. Many content creators and businesses rely on Pinterest. Bloggers make a lot of money by monetising Pinterest traffic. Similarly, many businesses get sales from Pinterest.
More than 80% users claim that they have used Pinterest to shop online.
I use Pinterest as a content creator and I can surely say that pinterest provides tons of opportunities to earn money online. Explore that.
You can learn everything on how to make money with Pinterest. It includes how bloggers are making money using Pinterest.
This is How Pinterest Works
Don't think much about it. Once you're on the platform you'll start learning how it goes.
As I mention, social media takes time. It's not a one-night online success.
Just take a start now.
If you have any question, just let me know below.