Wondering, how to create a blog post for your readers? A perfect blog post that your readers will love reading. So, do you use any strategies or tips to produce great content that audience love and share on social media?
You might be confident about your content and I've no doubts at all.
In my opinion, creating a perfect blog post is no easy thing. You need to go through several steps in order to write a great blog post for your blog.
The anatomy of a perfect blog post includes notable ingredients that successful bloggers couldn't ignore. You will need to have essential ingredients to spruce up your post. This post is just to make sure that you are assembling your blog content in the right direction. And if mistakenly you overlooked a few important steps then this guide will help you at best.
So, what makes a blog post perfect?
Okay, let's discuss it.
Every blogger wants to create awesome posts that get shared on social media every day. But, how many bloggers actually know how to create a blog post that delivers?
Very few.
And,
You also want to know it, right?
Writing a blog post is a good approach but making it a perfect blog post is remarkable. People read millions of posts every day but only successful blog posts get the reader's attention, love, and share.
You dream of all that?
Before we proceed to figure out important ingredients of writing a perfect blog post, below are few things to keep in mind.
Don't have a blog? Here's a detailed step by step tutorial on How to start a profitable WordPress blog in next 10 minutes. I'm sure this will help you. This comprehensive guide shows every step in detail to help you start your own self-host website today.
This post contains affiliate links which means if you make a purchase through affiliate links, I will make a small commission at no extra cost to you. I also want to mention that I only promote high-quality products that I have personally used, or tested.
How To Create A Blog Post: 6 Things To Remember
The common mistake bloggers commit is not doing the background work which is a core step in writing a good post. I'd suggest this part as a 'homework' exercise which every blogger should practice before writing.
Are you ready for your homework?
1- Know your audience
As a blogger or writer, you should have a clear understanding of your readers. What topic will resonate with them? How would my posts solve their problems? What do they look in a blog post? So, what makes them engaged with my content? What attracts my readers to read my posts?
If your blog is about motivation then you must know that your readers are deliberately seeking content that motivates them to take action right away. As a writer, you have to know the likes and dislikes of your audience which helps in drafting good content.
Related : How to find the target audience for your blog [Free Workbook]
2- Find the purpose
Your post should have a purpose of persuading readers. It's important to write meaningful blog posts that encourage readers to take action.
There's a little chance of creating a good post if you don't have a defined purpose. I occasionally sit down and find out what kind of posts actually HELP people grow their blog. As I cover blogging tips and freelancing topics the core purpose of my blog is to help other aspiring bloggers and people who work from home to pursue their online careers.
You have to think what value you are providing and how it can help your readers.
Related: How To Target Your Blog Audience (Free Workbook)
3- Keyword Research
To be honest, when I started out blogging I absolutely didn't know about keywords at all. But, with growing time, I have realized that this is an important aspect of successful blog posts. To ensure your content doesn't get missed in the crowded internet publications you have to do a little research before.
If you are a blogger, you must understand keywords and why they are essentially important in a blog post. Use Google Keyword Planner, Semrush or other free SEO tools to find out the appropriate keywords.
I have got a variety of posts on Seo, and keyword research;
4- More content
Since we've all been trained to believe that a 500-word blog post is enough to gain attention from readers. Do you believe this limited length is sufficient to provide high-value content, tips, statistics, and other helpful links?
I'm not saying to create a 5000 words posts on your blog but the best blog content length should be something above 1500 words. However, successful bloggers recommend writing content more than 2500 words.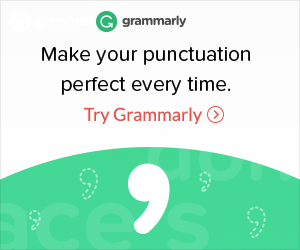 5- Layout matters
When I draft a post on WordPress I constantly hit preview to check the visual appearance of the blog post. Why? Because it simply matters.
Sometimes, we have to make a few words BOLD to give a solid impact on the reader. We also emphasis on the headings in order to gain attention.
When considering layout, keep these things in mind;
Quality images
A large size readable font
White space
Small paragraphs
Bold text
Bullet points
Related : 7 reasons bloggers should invest in a premium theme
6- Each headline should answer the WHY of readers
On average, posts like how to clean your wardrobe or how to create a fitness blog works well than posts with narrow topics.
While creating blog post headlines, it has to be ensured that each headline should solve an evergreen problem of the reader. Remember, the targeted audience is looking for the answers to their WHY'S and HOW'S.
I repeat.
Headlines are an important part of your blog post structure. You need to make powerful headlines to get more eyeballs on your blog posts.
On the importance of headlines, read my post on 7 easy formulas to write clickable headlines for your blog posts.
HOW TO CREATE A BLOG POST THAT GAINS READER'S ATTENTION
With all those things kept in your mind, here is the key to creating a perfect blog post that gets reader's concentration.
You might have read multiple blogging tips shared by successful bloggers about creating a successful blog post but this is the way I go about writing my posts.
1- GENERATE YOUR UNIQUE IDEA
It's hard to come up with a completely new blog post idea out of billions of ideas already published online. One thing you can do is to find out the known problems of your field. Once you've identified what people are looking for, try to read competitor's content. Re-think the idea and determine what strategies you can bring to make this content even better. As I said earlier it can be hard, but not impossible. No one is perfect. Even good bloggers also miss something important. You need to look for that specific missed point to make your post unique and engaging.
As I said earlier it can be hard, but not impossible. No one is perfect. Even good bloggers also miss something important. You need to look for that specific missed point to make your post unique and engaging.
Struggling to get fresh ideas?
Want more?
Greg from Caffeinatedblogger wrote a guide on 27 expert tips to come up with blog post topics that generate more traffic. In this post, pro bloggers have discussed several methods to find new blog post ideas.
2- FORMULATE IRRESISTIBLE HEADLINE
I don't why but I find this step a bit crucial at times. Writing a good headline comprised of addressing a problem, captivating words, and appropriate length.
According to Coschedule Headline Generator, an average headline length should be under 65 characters, that means 9 words. Also, remember the SEO factor to insert the keyword smartly. You can use websites like Smartblogger, Problogger, Viper Chill to get headline guidelines. Here is the list of 100+ blog post title templates by twelveskip to write attention-grabbing headlines.
Below is an example of a captivating headline.
3- WRITE A STRONG INTRODUCTION
The purpose of writing a powerful introduction is to stimulate audience attention. Your first paragraph should be written to captivate the interest of the reader. You might remember the old slogan that says, "You never get a second chance to make a first impression?" In terms of blogging, the opening paragraph should have a clear point that hooks the reader and urge them to read more about the topic.
Depending on the topic, a well-written introduction can draw readers in different ways.
Ask a question
Start with a comparison
Quote someone
Show statistical data
Create an assumption or imagination
The first few lines of the post should address the problem, contains key phrase and the headline. Give your readers a little hint to what you'll discuss in the post and what it includes.
Here are few best blogging books that every blogger should look at! These books help grow your traffic and monetize your blog.
4- UTILIZE AIDA FORMULA TO WRITE CONTENT
I read in a Neil Patel's post that AIDA can be an effective model in writing persuasive and engaging blog posts. Earlier before, I've studied AIDA as the persuasive model for marketing in my university. Since AIDA stands for Attention, Interest, Desire, and Action, we can also implement this formula to make our blog content more engaging and captivating. If you have to grab the interest of readers through a perfect blog post – you need to apply this.
Creating compelling headlines is another way to draw the reader's attention to your article/post. You should work often on making unique headlines that attract readers to click.
5- QUALITY IMAGES
Most bloggers don't realize the importance of quality images in the post. Nowadays, readers want attractive images to engage with the content. You won't see a single post on my blog without an image. Your ultimate goal should be to use strategic images that relate to the content.
I don't say to insert a dozen of images in one post but whatever image you use should have quality and a visual appeal. Honestly, images also make the content look pretty good. (that's how I think)
You can find a plenty of awesome photographs on free websites. Buying an extraordinary image is also an option if you want and I definitely suggest looking at pixistock for gorgeous stock images.
Pixels
Unsplash
Pixabay
Skitterphoto

For more, check out these free stock images sites.
6- DEVELOP A STRUCTURE
Most people overlook this step of organizing the content and developing the structure. In order to teach the readers about writing a book or purchasing a laptop, the content has to be structured properly to disseminate the message. Otherwise, your post will have a scattered group of sentences which won't work.
When you have an organized post, it will be reflected. If you have plenty of information to share, you should break it up into smaller paragraphs and use bullet points. Use headlines and subheadlines to make your content meaningful and engaging. Ultimately, your blog post should be well-formulated in the most understandable way.
To help you, here are 7 headlines formulas you can use to create attractive titles.
7- SIGNIFICANT LENGTH
Ideally, an in-depth blog post should have at least 1500 to 2000 words. If your purpose is to provide valuable information to your readers to make them click then this length should be used. I think the length of the post also depends on the field or industry. If you are a food blogger and you share recipes then there's no value for writing 2500 words of rubbish.
When you write for millennials to start their own business, then lengthy blog posts really work.
8- OPTIMIZE THE POST FOR SEO
The understanding of a perfect blog post is not complete without ranking the content for Search Engine Optimization. We create content and implement Seo tips to optimize content for Google ranking.
Who doesn't want Google sharing their posts on the front pages?
Insert key phrases intelligently in the blog content.
These are the areas to use keywords for SEO optimization.
Blog Post title
Meta Description
Blog Url
Blog Content
Alt Images
Even though it's not necessary to fill every recommendation of Yoast, a free WordPress plugin for SEO. But, it should at least cover the most important areas of the content. Remember, Google hate keyword stuffing and it can even penalize the sites for excessive use of keywords, compromising over the meaning of the content.
9- INTERLINKING
It's a strategy to link related posts within your own site in order to deepen and enhance the value of the blog. For better interlinks, your blog should contain enough content. Then, you can link to relevant posts on your site which you think can provide value to readers on a specific topic.
Bloggers suggest inserting 3 to 7 links per post.
Make sure your text link should not mention the keyword of the post.
More: How To Get Maximum Traffic To Your New Blog
10- A CALL TO ACTION
This final step has to be the magical ingredient of a perfect blog post. So, you have all the awesome content, attractive images, interlinking, good headlines, a strong introduction and a readable format. Now what?
Every post has to provide a call to action. Your targeted reader has come to a certain point where he's ready to take action, to click, to share, to sign up etc.
Whether your intention is to capture an email or download an ebook or purchasing a product you have to set an explicit call to action every time.
Related: How To Create An Email List For Free
WRAP UP
Maybe you have been working hard to create a perfect blog post that gains reader's attention and love. But, trust me it happens after a number of trials and errors.
Successful bloggers also say that you should spend 20% writing and 80% marketing the content. So, it means after doing your work of creating a good post there's still a lot of work to do.
Do you have a perfect blog post?
Have you managed to create a blog post that went viral and boosted your blog traffic?
I'd be really interested to know your success.
Please share in the comments any proven strategy that worked for you or the viral blog post that helped you gain a heap of amazing results.
If you've genuinely loved the post and my hourly efforts – please Share.