How to Post Content On Pinterest?
Do you wonder how to post content on Pinterest? It's very easy. I'm going to show you exactly how to post on Pinterest quickly.
If you compare today's Pinterest with what it was 6-7 years ago, there is a clear difference. Now, you can use Pinterest to drive free traffic to your blog. To make sales for your online business. It's not only a platform for Pinterest users but a great platform for content creators.
We are the content creators on Pinterest.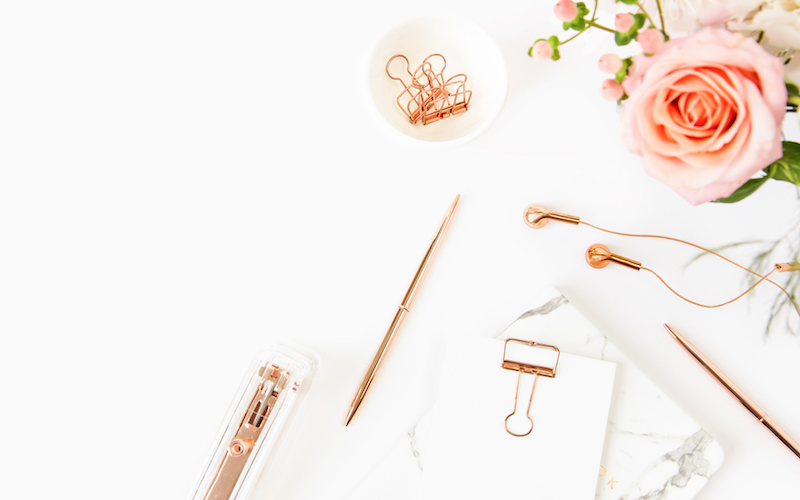 And, most importantly, you should know how to post on Pinterest. How to upload blog posts on Pinterest from a blog? Or, how to post a pin on Pinterest.
It takes time, and strategies to follow Pinterest marketing courses but it's so worth it.
Now, let us quickly cover how to post content on Pinterest in easy steps.
Get Started with Pinterest
When you want to post a pin on Pinterest, or even upload a blog post on Pinterest, here are few things you must get familiar with. If you are new to Pinterest, learn about what is Pinterest, and how does Pinterest works?
The image to upload on Pinterest – a pin image
Have a pin description
A clickable pin title
A link to your content
These are 4 must things you need every time when you want to add a new pin on Pinterest.
1- A pin image
When you are creating content on Pinterest, this is your first step. You need a digital image, usually jpeg or png format. When you upload a simple pin onto Pinterest, it is called 'Pin'.
There are pins of different sizes on Pinterest. But, for best Pinterest practices, it's ideal to add a vertical Pinterest image.
What types of Pin images to add?
There's no limitation to that but here are few ideas for adding a pin image;
A pin with post title
A recipe pin
The image of your house interior
The DIY image
A screenshot
A tutorial image
Did you see that you can add any kind of image you want on Pinterest? But, it's great to post a vertical image as Pinterest likes that. In simple, long pins.
Related ==> What are Pinterest Sections? How to use Pins to Pinterest Sections?
How to design a Pin image?
The simplest way to make a pin image is by using a free tool like Canva. There are many premade Pinterest templates that you can use to design your own pins.
Once, you get familiar with Canva, you can actually start experimenting with new fonts and elements to design a more unique pin image. There is a vast variety of images for free and paid users. You can do a lot even with a free account. Or, upgrade to enjoy premium fonts, images, templates, and so many elements. You can use my link to get 30 days free trial.
As your design is ready, you can simply download the image and save it on your desktop.
Easy tips for Pin design
With over 32k followers on pinterest, I have designed hundreds of pin designs for promoting my own content on Pinterest. If you are following me on Pinterest here, you can definitely get my latest content too.
Here are some quick tips for Pin design;
Use a high quality, relevant and attractive image for your pin
Use a combination of fonts that's clear and readable. Use text that is big and bold. It should be easily read by mobile users.
Make your pin image size vertical. The 2 recommended sizes are 600px X 900 px and 1000px X 1500px.
You can sign up for our exclusive pinterest training on 'Top pin design tips'. Even if you follow a few tips from this training, you will have better pinterest graphics and click through rate.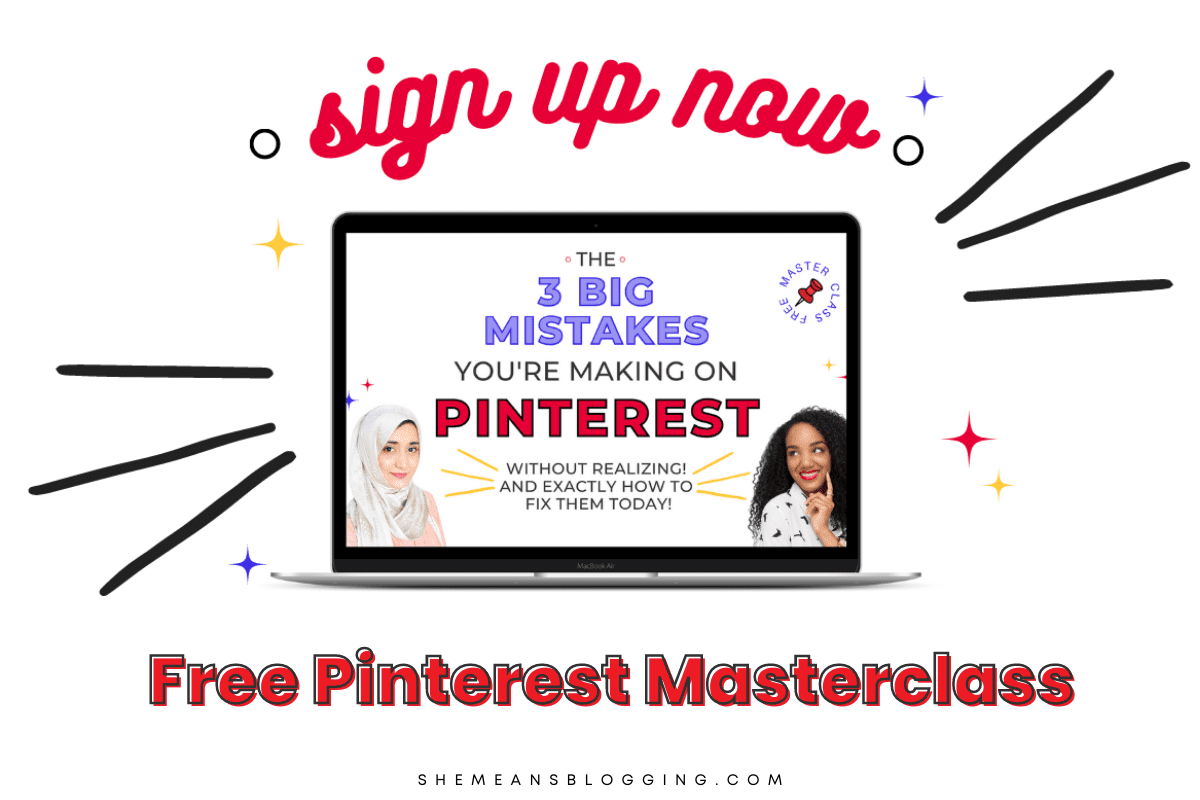 Well, if you don't want to spend time creating pins for your blog post, you can get my most affordable pack of 37 Pinterest templates that only costs $18 with code 'smbpins20'. You can use 1 template to create multiple Pins.
There is no limit to how many times you can use these templates. All of these pins are designed with a clickable approach. I have added some of my best-performing pin designs to this set too. Take a look here.
Now these pins are not only limited to standard pins, but you can also create idea pins on Pinterest. Idea pins are getting more and more popular. It increases engagement on the platform and give ideas for users to interact with your content. A lot of Pinterest content creators have seen significant increase in impressions and overall pinterest views by creating idea pins. You can follow our comprehensive step by step guide on how to create idea pins on Pinterest.
2) Have a Pin description
You got a pin image? Now, you need to write a descriptive text for your image.
This pin description needs to be well written, and clear. It should have keywords in it. It should tell users what your pin is all about.
3) What's the title of your pin?
The third thing is to know the title of your pin. Whether it's your blog post, or just a random picture, you should know the title of your pin.
For example;
How to design a pin image
3 steps to wrap a gift paper
17 quick recipe ideas for teens at home
These are the titles of your Pinterest content. Ensure that your Pinterest title has keywords or main query words. Other than that, nothing beats a more catchy title! It goes for your Pin text and the titles.
4) The link to post on Pinterest
With every pin image you upload on Pinterest, there's an option for you to add a link to your website.
That's how you can drive traffic from Pinterest. That's the link a user would click and land on your website.
How to Post a Pin on Pinterest directly?
As you login to your Pinterest business account, you will be prompted to look at a tab that says, 'Create'.
Under create, you add new content to Pinterest.
When you click that button, a new window will pop up. This will show you all those 4 things you need to add when posting a pin on pinterest directly.
For my desktop, it displays like this…
This is your pin creation page where you will provide all other data and upload your content on Pinterest. That's it.
Here are the steps to do;
Step #1 – Upload an image or video. Just upload the image you recently designed.
==> I have discussed more in detail in my blog post with over 27 tips on designing Pinterest images.
Step #2 – Next step is to add your title. Make sure that you write the title to tell what your blog is about. It should have keywords. The first 40 characters are shown in the feed.
So, ensure that you come up with a good title. (You can keep improving your titles with practice)
Step #3 – Insert the pin description. This is the text description of what your pin content is all about. Give them the benefits inside this pin content. You can write a description of 500 characters.
Step #4 – Add a URL link to your blog post.
Step #5– Select the Pinterest board where you want to add your new pin. The best is to post your pin to a closely relevant Pinterest board.
Now, just hit publish and your pin goes live.
You can always check the statistics and performance of your pin. But, give a pin at least 10 hours before you evaluate some results.
This was the most preferred method for posting content on Pinterest but here's another way.
==> Related : Pinterest SEO: The Guide To Use Seo For Pinterest
How to Pin an image from a website?
There's another alternative way for uploading content on Pinterest. What if you want to upload pins on pinterest directly from a website or blog?
Let me show you that too.
You can easily add pin images to your blog post, and upload from your website directly to your Pinterest boards.
All you need to do is to add your Pin image to your blog post via wordpress dashboard.
Then, install a Pinterest button extension. This pin button would pull off all images inside the article.
Simply click the image you want to add on Pinterest and press the red 'save it' button. Choose the Pinterest board you want the pin to share and that's it.
This works similarly for anyone who visits your blog post. They can simply pin the image from your blog post to their pinterest boards.
If a visitor doesn't have a pinterest save it button, they can still share your pin. Make sure you are using social sharing buttons on your website.
You can use social sharing buttons like Grow by mediavine. This will work similarly. I also use Grow on my website and have installed pinterest save it extension. I can use any of these to upload images to pinterest from my website.
Related ==> 9 Important Places To Use Keywords On Pinterest
How to use Pinterest to drive traffic?
Pinterest is a long term work but so worth doing it. It's not only about uploading a pin on pinterest and you expect to generate thousands of clicks.
Remember that pinterest is a search engine that helps users find ideas, inspirational content, solutions to their problems. We, as content creators, have to put our content out there.
If your content is optimized with keywords and other pinterest practices, it will be seen by pinterest users. That's what our goal is.
Here are few important things for Pinterest marketing;
Have a pinterest strategy.
Optimize your Pinterest profile and boards
Follow Pinterest SEO so that you generate organic traffic from Pinterest
Optimize your images
Pin fresh content daily
Be consistent on Pinterest
Related ==> How to save time creating Pins for Pinterest? The Fastest Way To Design Pinterest Graphics
Sum it all up : Adding content to Pinterest
Now that you just figured out different ways on how to post content on Pinterest, you are all ready to add new Pinterest content. Set up your Pinterest strategy and improve your Pinterest marketing. As you keep creating content and optimize your profile, you will build a following too.
That also helps in pinterest engagement. You can also follow these 25 ways to get more Pinterest followers. I have more than 35k followers on Pinterest and I'm sharing all my tips in the post.
That's how you can use pinterest to drive traffic.
Best Pinterest resources
These are some best Pinterest resources that I personally use and recommend to others.
Pinterest with Ell – The best and most affordable course on using Pinterest! I highly recommend this.
Pinterest Ebook – The She Approach to make Pinterest Possible
37 Easy clickable Pinterest templates – This is my own set of Pinterest templates.
100 Pin Templates For Bloggers
Video Pin Starter Kit – If you want to create and add video Pins on Pinterest, this is the best course! It also comes with Pinterest video templates that are so amazing.
FAQ on Using Pinterest
How do I publish Pins on Pinterest?

Sign up for Pinterest account. Click 'Create' tab and choose 'Create Pin'. Just add your Image using Pinterest best practices, add title, description, and finally, add the URL link.
How does Pinterest work?
Pinterest is a visual platform that allows users to create Pinterest boards and organize content. It inspires users to save ideas and content. It helps buyers and visitors to find the best type of content that interests them.