So, you started a blog!
Every other post you read online give you more knowledge on blogging. An experienced piece of advice can actually help your blog grow fast. This shows that blogging is a continuous growing process where the blogger has to learn new terminologies, keep him or herself updated by learning marketing techniques, experimenting strategies, making mistakes, implementing ideas, and investing in the blog.
Making an investment in blogging is a true thing. If somebody tells you that you would not need to make investments in the future, they are not probably telling the truth. Be assured that I am speaking about becoming a profitable blogger who is able to make a significant income from blogging or who wants to turn their ordinary blogs into profitable businesses.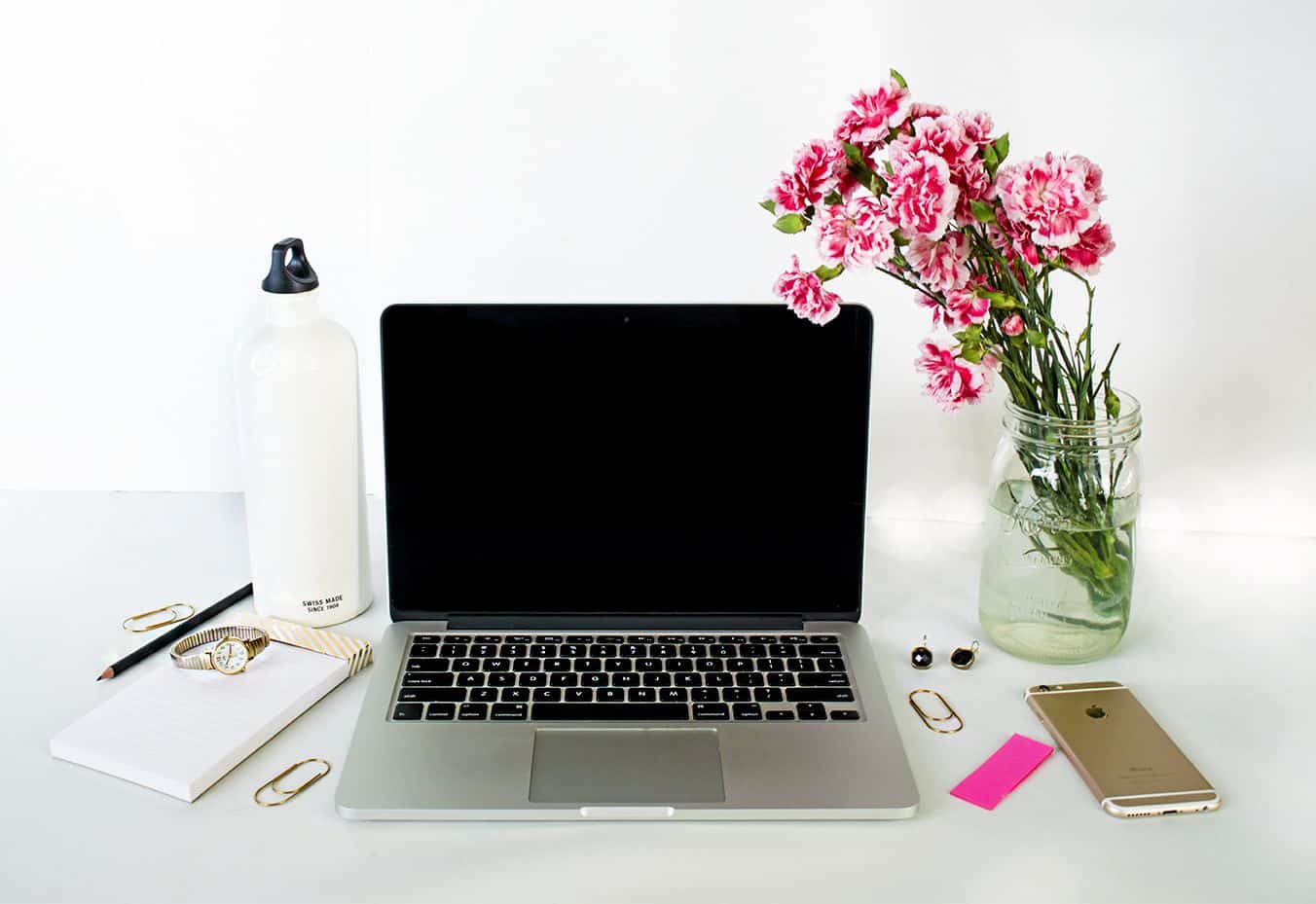 If you're one such blogger or a small business owner – you would need to invest in your blog.
I have often come across several questions regarding blogging investments.
Some of the common questions are;
1- Is it necessary to invest in our blogs to be able to make money?
2- Is there something less than $100 to invest in our blogs?
3- Can I grow my blog with small investment?
4- Will I be able to get more traffic if I invest more?
And the list goes on…
These questions are normal and you do not need to freak about it.
I will be very honest with you.
Blogging is by far the inexpensive model to make money online. Even if you are stay-at-home individual whether mom, girl, boy, dad, grandfather or even an adult and you are looking to make money by spending few hours every day then I would say you are going to make this.
It is totally possible.
But, let me tell you the truth.
Yes, it is necessary to make an investment in a self-hosted blog. You would need to buy web-hosting, a domain name, and a premium theme. These are just the basics. Moving forward, there are several other things you can do to grow your blog with little investment. And, as you invest you also give yourself the freedom to concentrate on major blog things rather than occupying yourself over daily typical tasks. The right investment will also help you learn effective strategies, and trends that work insanely.
A little investment saves your time as compared to researching things online for several days, weeks, and months.
As said, nothing guarantees any result unless you make efforts to make things work for you. For example, buying an ebook does not solve any problem unless you understand what it is said in that book.
If you have no idea what blogging investments could be done for $100, or even less than that – I am here to give you all the ideas.
In short, blogging investment is a smart idea but you should only invest money if you are ready to use the service, product etc for your blog.
First, make sure you have clear goals with your business or blog.
And, it is okay to commit mistakes as this is how we all learn and grow.
I have made several mistakes in terms of time, money and accurate blog advice but every mistake has helped me learn something new. Everything that happened has made me more confident and determined.
Here are some small things to invest in your blog that are almost less than $100.
20 things to invest in your blog for less than $100
This post includes affiliate links and you will help me a make a commission if you purchase through such links at no extra cost to you. I use affiliate marketing to run this blog, and I am thankful for all you guys supporting me.
Here are a couple of things that you could invest in your blog for better profitability, growth, marketing, traffic etc. All the ideas or products listed below are less than $100 which means they are totally affordable.
Importantly, several programs also offer installment option by which you can pay monthly installments. Cool, right?
I think I do not need to further explain why investment is important for your online blog or business.
The first blogging investment is;
Important – Must have legal bundle
The first, and most important blogging investment you would ever make is to get this legal bundle. Why? As a blogger or an online business owner, you need to make sure that you have important legal pages on your website. That means, you comply with the law and also follow legal guidelines to make money and do business online.
This popular legal bundle is created by a successful lawyer and a business coach. Inside this bundle, you get all 3 important legal pages and more than $900 worth of bonuses.
<< Check out Legal bundle here >>
As you grow online, you should also protect your blog legally!
1- Web hosting
The first most important investment is web-hosting. If you are still on the free wordpress.com then it is the time to buy a hosting to start your own self-hosted WordPress blog.
A self-hosted blog gives you the flexibility to turn your website into a membership site, an e-commerce store, an online business, a professional portfolio site or a wonderful blog. It also allows to put adds on your website through different ad networks and make money. On a self-hosted blog, you have the entire ownership of your website and nobody has any control over that.
The basic plan of a self-hosted website with Bluehost starts at only $3.95/month. With proper blog planning, content structure, and content marketing you can retrieve this investment quickly. And, if you go through my post, and follow this special link you can get the same hosting for $2.95/m. More savings!
Related post: A complete post on how to start a self-hosted blog with Bluehost (Special Promo Offer)
The basic and important investment for a new blogger is to buy a web hosting and start a self-hosted blog. Of course, you would need to buy a domain name too. If you go with Bluehost, it offers a free domain for one year.
Otherwise, jump to the next step.
2- Domain Name
Another small investment is buying a domain name. It is a cheap, and inexpensive investment. The domain name range at Namecheap starts from as less than $0.88 per year. If you go for a domain name with .com then it will cost you $13.00 for a year.
3- Premium Theme
If there is one thing you would ask to invest in a blog after buying hosting, I would recommend buying a premium theme. I cannot tell you how important it is to have a premium theme installed on your website because I know it does make a difference.
Remember that, you should only consider investing in a heavy theme if you plan to turn your blog into a business, or even monetize it with ads, affiliate marketing etc. However, if you are just blogging for fun then a free theme is enough.
My recommendation;
Studiopress theme and Genesis Framework – I use Genesis and absolutely love it. That's the first reason I recommend it because it's totally worth every single money. Simply choose a combination of theme and the framework to run the theme. Definitely, the best strong theme ever! This theme model is being used by top website owners, business persons, and entrepreneurs.
Divi From Elegant Themes – A popular theme very close to perfect is Divi from Elegant Themes. The reason I recommend is that this theme is easily customizable. The drag and drop page builder is absolutely perfect for anyone who is new to themes and site development. You get everything in one package! Read my whole review on elegant themes for price, and features.
For more themes options, here are 7 Best Premium WordPress Themes You Should Definitely Look At
4- LOGO DESIGNING
The next small investment is hiring a graphic designer for your website logo. If you are a small blogger, and you do not have fat budgets then you should try FIVERR. This is a top place to hire freelancers in an affordable rate.
Hire a graphic designer for $5 – $50. The more you pay, the more chances you get for a better logo. Of course, you can see the previous work of a freelance graphic designer, or even ask for samples.
Another place for logo designing is 99designs. This site deals in all things related to graphic designing. Some other tools to make your own logo are Canva, Pic Monkey etc.
5- SOCIAL MEDIA TOOL
This is one thing I do recommend to all bloggers.
When you enter into blogging, you realize that it is not easy to do all things all on your own. It does not matter if you are a full-time blogger or a part-time blogger. Sometimes, we do need tools to automate our work.
On the other hand, social media is all about getting seen in front of an audience. You can either hire a social media assistant or invest in a social media tool.
Hiring a social media assistant can actually cost you more money if you are just starting out. However, using a tool is a way better option to automate your posts on time when you are not available online.
My recommendation;
Tailwind: Definitely use Tailwind for Pinterest! It is a game changer for my complete Pinterest strategy. My traffic has been doubled the day I invested in Tailwind tool. It allows unlimited pinning, board list feature, and an advanced tracking system of your Pinterest account.
Click here to get a free month when you sign up using my link. And, when you plan to upgrade it, you will end up saving one month price.
Some other tools are;
Post Planner: For other channels, like Twitter and Facebook, check out post planner. This tool also works great to schedule social media posts for an entire month or so. You can even begin for only $3/m that equals to $36/year!
Hoot suite: Another option is to invest in Hootsuite for twitter scheduling. The hootlet chrome extension is also helpful as it makes it easy to pick the posts and send it for scheduling.
6-KEYWORD RESEARCH TOOL
I have used the free Google Keyword Planner for a long time but my results were not outstanding as I wanted to increase my organic traffic.
I decided to go for premium keyword research tools and find out if they are really worth using. So, I tried different tools including KeySearch, Jaxxy Keyword Planner etc and the winner is KWFinder. I have really found this tool super helpful.
However, my latest favourite is the Keysearch keyword tool! I even recorded a video tutorial on finding the best keywords using this tool. It's the most affordable and excellent tool that competes with other expensive tools.
Note: Please PIN the image below.
7- EMAIL MARKETING AUTOMATION TOOL
If you are a regular visitor on my blog, you kind of have the idea what I recommend when it comes to email marketing.
Mailerlite is the tool I wholeheartedly recommend for new and struggling bloggers. The tool is free for up to 1000 subscribers. I also use it and have found great. But, of course, when I will have more budget I will go and try a better tool. For now, it is great for me!
Related post: How to build an email list for beginners.
8- EBOOKS
Another small investment blogger should make after a month is to buy an ebook. I understand that it might not be easy to take out $30 or even more to buy a digital product every month but do try to save some money and make the purchase.
Remember that, it is a small investment because ebooks do give value, lessons, experience, and insights from experts. When you buy an e-book, you pick points and prepare an action plan. These steps actually lead to better results to your blog or online business.
I also see that sometimes, the similar information can be found online but the amount of time and research is terrible as we are always running out of time. It is far better to spend a few dollars and getting experts knowledge right into your inbox as compared to wasting days, and hours over collecting information which you are not sure about. This is what I personally believe in!
Moreover, the e-book creator is often available to reply any query or problem you have read the content. Another plus point!
My recommendation;
Evergreen Content Ebook: This is my own ebook and I'm very proud of this ebook. Why? Because, it's a must-have for every blogger. Learn how exactly you can make money, earn subscribers and get consistent traffic by writing everlasting blog posts.
Traffic Transformation Guide: The ever detailed guide on growing traffic. This E-guide is actually long and offer actionable tips.
Making Pinterest Possible : An ebook for Pinterest learners. In this ebook, Ana has discussed outstanding lessons where she teaches you how to make Pinterest work for you. And, the case study chapter is a winner because it has case studies from almost 20 bloggers who have had success with Pinterest including me!
9- ONLINE COURSES
Online courses are another major investment to learn more about strategies, and systems. I feel that these courses by experts come from their longing experience in the field. Trust me, the resources, and content in these courses are effective. But, make sure, you know where you are investing in.
Most importantly, when you invest in any digital product, you make sure that you complete it which we often ignore with all the free stuff we get online.
Below are a few recommendations that are so affordable, and give enough value;
Ready Set Blog Traffic – If you're at the beginning or intermediate stage of blogging then I highly recommend you to invest in Ready Set Blog Traffic course by Elna Cain. This course is highly recommended if you want to grow your blog traffic! Elna knows what she's teaching.
Another RESOURCE!
Genius Blogger's toolkit is an investment I do every year! I love this bundle. This toolkit includes 80+ digital products for 98% off. This discount saves so much money and as a blogger myself, I get so many blogging products to grow my blog in different areas.
10- COACHING
Everybody at his or her initial stages of career needs coaching. A career coach. A clarity coach. A mindset coach. A motivational coach and so on.
Likewise, in blogging, you can take a session with a blogging coach or expert and get yourself a clear strategy to work on your blog.
I also know that these coaching services are usually high prices. But, they often send discounted offers in their emails, or through their blog posts. Make sure you follow one coach and look if you ever make it possible to avail their coaching class.
11-HIRE WRITER
If your blog has too less content, or you have less time to write, then outsource your work to others. I know this could eventually increase your expense, but it helps to save your quality time.
There are certain general informative posts that can be written by other writers while you can keep the personal posts for yourself. I am not saying to hire a team of writers for your single blog but you can at least outsource two blog posts a month.
Here are few resources to find writers for your blog;
Upwork – It is a great platform to find affordable and experienced writers. Look at their profile before you hire them.
Fiverr – Post an offer, and go through several requests to find your best writer.
ContentMart
12-HIRE GRAPHIC DESIGNER
We have discussed hiring graphic designers for logo services but they can be hired for several other services. Hire them to create social media images Or design customized website icons. Hire them to design printable, website headers, pins etc.
13- SEO WEBSITE AUDIT
Many bloggers struggle with SEO. They are not aware of what is not working on their websites. In most of these cases, a proper SEO website audit is required. Tools like SEMRush provides a site audit and their premium version is absolutely amazing. As a beginner blogger, you may find it expensive but it is excellent!
Another way is to hire an SEO expert and ask them to conduct a site audit. They further help in providing solutions to the major SEO problems on your website. Go to Fiverr to find freelancers who provide SEO solutions.
14- PRODUCTIVITY TOOLS
Many bloggers struggle with content planning, and the key to organizing all the ideas in one place. This is where online tools are super helpful. Whether it is about maintaining daily to-do-list, collecting blog ideas, or creating a schedule, digital tools are amazing. Most of these tools are free, but some also offer advanced services in their premium version.
Some of the tools are;
Trello
Asana
Evernote
Coschedule
DropBox
If you're a business owner, or a freelancer and looking for an accounting tool that handles all of your expenses, invoices and other payment records, check out FreshBooks for free!
15- BLOG DIGITAL PLANNERS
People like me always favor planners in hand. If you love using planners to organize your ideas, and plans then make sure to make a smaller investment in any digital planner. Print them out, and work on it.
I have seen major results when I use these planners because I have felt that writing down my goals, and problems make me more focused. And, I can just hold those paper sheets in my hand, and read it whenever I want to do it. It's easy to mark, and highlight things.
But, whatever suits you better, just go for it.
Below are some affordable and gorgeous planners to set blogging goals, and track your blog success.
Slay Your Goals Planner – This costs almost $20! And, this is so pretty.
16- STOCK IMAGES
We all know that images are so important in blogging. Talk about Pinterest or Instagram, visual images attract the readers to your account. In these days, stock images are definitely gorgeous to use on your blog.
Stock images help your brand, and business gets noticed online. One of the great reasons of investing in these images is that you can use one single photo for multiple purposes. When you buy a picture, you can use it on everywhere. For example ebooks, courses, emails etc.
For example, Pixistock offers stock image subscription service. I love their images! They are pretty, have white space and are of high-quality. If you pay quarterly, you even save money and download unlimited images that you can use over and over again.
These paid stock images can be used for almost anything. Once you have paid their price, you can use them on your products. You can simply alter those images, and make multiple social media images from one image. You can create beautiful website headers and even use them on landing pages.
Some places to buy stock images are;
17- MONTHLY MEMBERSHIPS
Many websites and businesses now offer monthly memberships for learners. Trust me, these are so so helpful! When you pay and join their membership you actually join a community where everyone discusses their problems, and get answers from the other experts. The standard content value in these closed membership programs is amazing.
If there is any membership program in your wish list, then make sure to look for it and try it out. The direct communication within a limited group of people is more helpful than any other thing. Even, such communities bring you closer to the expert which will eventually open up more opportunities for you.
Helpful post: The Blogger's Guide To Make $100 From Your Blog Quickly
18- DIGITAL PRODUCT SELLING SOFTWARES (SENDOWL, TEACHABLE)
Nowadays, several people are coming into digital product creation. People want to establish an income stream by selling their own products which is one major way to make income, build an expertise, and grow yourself online.
What if you do not have a big fat budget?
Invest in tools like SendOwl, and Teachable. They are quite popular these days and are less risky. Even if you could not manage to earn big cash, you will still not lose too much money.
19- BUY PREMADE CANVA AND EMAIL TEMPLATES
Recently, I have noticed that graphic designers sell Canva templates which can be easily customized on your own end. Easy, right?
Sometimes, designing a single image on Canva can take an hour or so. Because we keep on testing and trying different elements in the hope to get a perfect image. Now, you can purchase templates from pro designers. Then, add your own text and logo and your pin is ready!
Likewise Canva templates, you can now also purchase email templates. We all know that writing emails is not an easy job and not everyone is extremely good at it. Take out some money, and buy pre-made email templates for a better email marketing.
Take a look at;
Canva Social Media Templates : Get 85 unique templates with 10 free stock photos! With this bundle, you get beautiful and customisable templates for Instagram, Facebook, Pinterest and twitter. All you need is to insert your logo, and colours to make this template fit to your branding.
Landing Page Templates : Whether you want to grow your email list or sales, landing pages are important. Either invest hours in creating a landing page or buy a fantastic template that can be used over and over again. These templates are professionally made, and are easily customisable.
When you buy this landing page template;
Download 15 pre-made landing page template designs
PDF guide
Video tutorials
Lifetime updates
Technical support
Note: I will keep adding relevant links to this post so that you can find the places to buy.
20- GET CREATIVE WEBSITE ELEMENTS
If your blog or website is targeted to sell anything online, you would want to make it attractive to your readers. People love to see captivating elements on websites.
Creative Market is an ideal place to find all website related things including themes, fonts, graphics, illustration, product mockups, stock images, social media templates, graphics etc.
Look at a list of gorgeous product mockups. These mockups can be used to sell your own products online.
More helpful posts;
3 Must-Follow Pinterest Tips To Boost Blog Traffic
23 Affiliate Marketing Tips To Get More Affiliate Sales
11 Blogging Experts Share One Tip To Get Your Blog Noticed!
Ready To Spend Some Money For Your Blog Growth?
I have listed down almost 20 things to spend on your blog. Too often, we feel scared to invest because we are unsure whether we will be able to make that money again or not. Nothing goes waste if you're willing to use the product or the service.
Be willing to invest in things that you need for your blog or business.
And, be ready to experiment and learn from it.
These are only smaller things, and I know that there is big major investment a blog or business needs. But, this is how a new blogger takes a start.
What are some other things you think should be added to this list?
I would love to add and update this post.