If you are here to find out ways to make real money on Instagram, that's awesome! You are at the right place. One of the hottest topics in 2021 is making money through Instagram. Everyone wants to learn how to do it and there is an insane amount of information out there.
But, I am going to tell you exactly how you can do that. Even if you don't have 10K instagram followers, you can still make money on Instagram without huge followers. I am sure you wonder how these influencers make money just by posting their makeup routine, their recipes, skincare routines, and their kids playing with toys.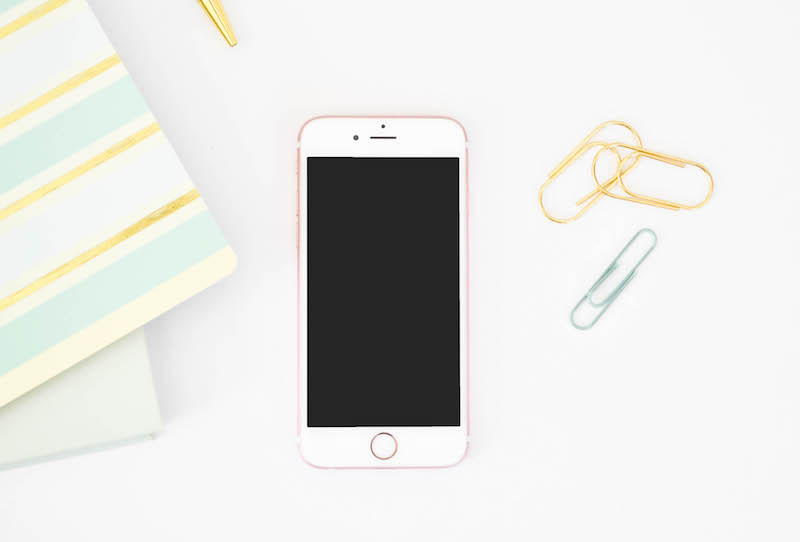 This is a serious and professional business!
What if I tell you that you don't need to be a model to do it?
What if I tell you that you don't need to invest a penny to make more money out of Instagram?
Hooked? I know that. So let's get started. Have a look at how much money you can make on Instagram and what to consider.
But, yes, you need to gain instagram followers to make a living income. If you are just posting a photo and expecting a brand will pay you, that's not going to work.
This is a proper channel to make decent income online. For big influencers, instagram is their solid business just like with youtube.
Affiliate Disclosure: This article contains affiliate links. If someone makes a purchase through affiliate links, I may earn a small compensation. For more, please read on to privacy policy and disclosure.
How To Make Money On Instagram: The Step By Step Guide
Making money on Instagram is real.
You can make money on instagram as a teenager too but there are few things you must understand.
You can get paid for posts on Instagram.
I have done that! I have earned money from Instagram and I still do.
That's what I'm going to share with you today.
Let's get started.
1- Your Niche
Your niche directly affects the amount of money you can earn on Instagram. Let's say for example you want to be a fashion influencer promoting luxury brands, so you will earn according to the products you promote and the brands you work with.
Fitness, fashion, makeup, food, and lifestyle are among the most popular niches. People love these categories so always pick a niche that's high in demand.
Have a look at some most profitable instagram niches to make money from;
Travelling
Beauty
Fashion
Health
Fitness
Parenting
Self improvement
Lifestyle
Animals (pets)
Gadgets
Here's Tally Rye account. She is all about health and fitness.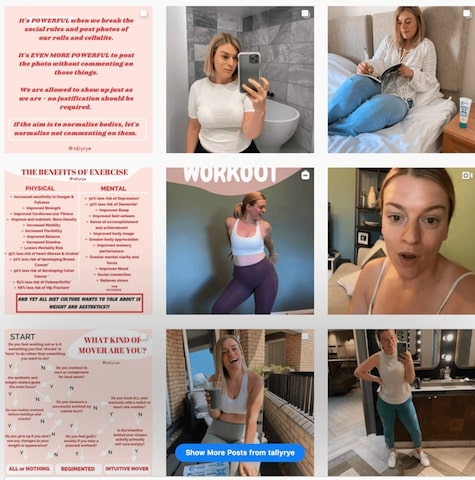 A pet account! Isn't it super eye catchy?
Jiff Pom is undoubtedly the famous animal on instagram!
So, as you can see, there is a huge variety of instagram niches. Choose a niche that you like and do the work! If you can serve the content and gain new Instagram followers, you can make money with Instagram.
But, it's not an overnight success, right?
2- Your Instagram Engagement
Doesn't matter if you have 100K followers, if they are not engaging with you, they are useless. Having 5K real followers who trust you and engage actively is better than that. Your engagement is the most important thing that brands look at.
According to these statistics, Instagram can generate over 4 x more interactions on Instagram compared to Facebook. That means, Instagram has potential to engage your followers. Then, it's upto you.
There is a lot that goes into building instagram engagement. Now, there are also some instagram engagement rate tools like phlanx that help us determine the engagement rate.
These are the average engagement rates on instagram.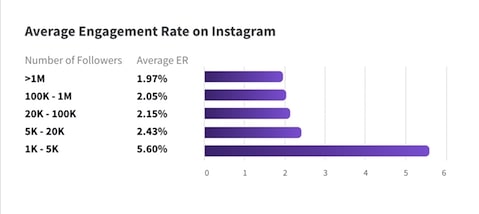 Brands look at the instagram engagement rate. Even if you don't have 10k instagram followers, your instagram engagement rate can get you to earn paid campaigns.
I have an Instagram following of 21k followers and I regularly post content. To help you understand the engagement rate, I calculated my own and I got 2.48%. You can find your here.
Related —> How to find best instagram hashtags to boost up engagement?
3- Consistency to Post
If you want to make money on Instagram, you have to be consistent and active. Posting after a week doesn't make sense. You have to post consistently so that your audience knows you value them.
Here are 61+ instagram post ideas that you will find interesting. If you are short of content ideas for instagram, then take a look at these ideas for inspiration.
You may also wonder, how often do you post on Instagram?
The more
Some Instagram accounts grew massively when they increase the number of times they post new content on Instagram. All they did was to start post-2-6X more often.

Tailwind Stats
So, we have set the basics.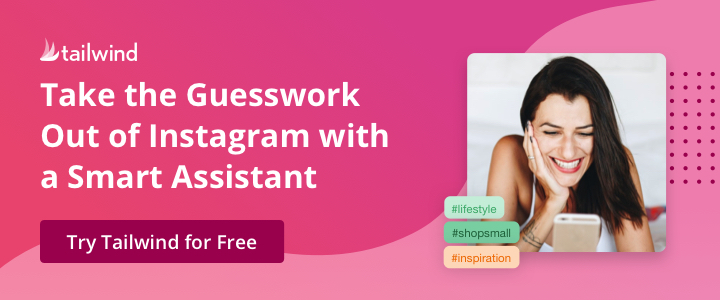 Now, let's dive into making money with instagram.
Related: 22 gift ideas to surprise Instagram influencers
Most Profitable Ways to Make Money on Instagram
Now let's go and discuss the ways to make money on Instagram. Let me warn you, this is going to be very interesting so stay with me and keep reading.

1-

Become an Instagram Influencer
Do you ever wonder, what's the coolest job on the planet? Becoming an Instagram Influencer is that cool job. Instagram influencers are people with professional or business profiles on Instagram. They recommend products and services to their followers. Their followers are like an audience who trusts them and buy because of that trust.
Instagram is like a photo journal so Instagram influencers post photos and make money by promoting brands.
A fashion influencer will post photos of his outfits and style and brands pay them for that. Because they can influence the buying decisions of their followers.
Influencer marketing is one of the highest and successful ways to promote brands across social media. You can pick your niche, anything that you feel passionate about and ta daaa! Have a look at what you can be!
Travel influencer
Fashion influencer
Lifestyle influencer
Parenting influencer
Health influencer
Fitness influencer
Makeup influencer
And trust me, these are a lot more categories to choose from. If you are confident and you can create amazing appealing images for Instagram, this is the way to make money. You can do that!
So how do these Instagram influencers get paid and how they make money!
Affiliate marketing
Sponsored posts
a) Affiliate marketing on Instagram
Instagram influencers make money by promoting brands and their products and in return, they earn a commission for every product sold. For example, if you are promoting a Mothercare brand for kids, every time anybody buys something using your link or affiliate code, you will make a little amount of money.
As the influencers can influence buying decisions, people buy and that's how they make money. That's why having an audience that trusts your word and your recommendations are one of the most important things on Instagram.
Instagram influencers make thousands of dollars every month just by promoting brands and getting commissions. Just keep that in mind that affiliate earnings take a while to come into your account. It may take weeks or even months so you have to be really patient about it.
There are many affiliate options for influencers. Make sure you read all the terms and conditions before you start working for any of them.
You can consider these:
Amazon associates
Clickbank
Rakuten (A great network with thousands of brands)
ShareASale (One of leading affiliate network)
Maxbounty
Skimlinks
ShopStyle collective
Flexoffers (Highly recommend using this for brands like Sephora, Macy's, Clinique, H&M)
Awin
RewardStyle
There is also a list of top paying affiliate programs. You might take a look and find out if there are any programs in your niche.
b) Sponsored Posts
Brands offer sponsored posts to Instagram influencers in their niche. The sponsored posts are different from affiliate commissions. You get paid one time and instantly for sponsored posts.
Let's say you are approached by a brand, you create a video for them using their products. They will offer you a flat fee and that's it. This is one of the quickest and creative ways to make money on Instagram.
How much you can earn from Sponsored posts on Instagram?
Let's consider this.
Instagram influencers can be broken down in basic 3 categories. Have a look at the categories here:
1) Micro-influencers
These are the influencers with less than 10,000 followers. They do not have huge Instagram audience but they still earn a decent income with Instagram marketing. This post on Micro Influencer goes in deep and teach you practical steps to make money online.
The engagement rate of micro-influencers is highest as mostly they have the targeted and active audience. Micro-influencers make around 100$ per post.
2) Middle-tier influencers
The influencers with followers between 10,000 and 100,000 are called middle-tier influencers. They make around 200$ to 500$ per post. Their average income also depends on the niche, and their engaged audience.
3) Top-tier influencers
Influencers with more than 100,000 followers come under this category. Of course, these are those popular influencers who have millions of followers and tons of posts. On average, they make close to 1000$ per post.
If you are not sure how much you should charge a brand for a sponsored post, you can check that using many online tools.
How much to charge for an Instagram post?
First of all, find out in which category you fall. Are you a micro-influencer or a top tier?
Then, you need to ask the brand about the requirements and provide your insights. Sometimes, brands pay for Instagram stories and posts. However, few brands only want a post on instagram. So charge what you think you deserve and negotiate. This post gives you some tips on what to charge.
If you have been looking for a Instagram course that teach you Influencer Marketing, I highly recommend 'Paid to Post – Influencer Marketing' Course.
Influencer Business Development
Influencer Marketing
Earn a living as an influencer (even when you are not a big blogger)
Get paid on Instagram
<<Check out the course yourself>>
Let's continue finding other ways to make money on Instagram.
2- Become a Brand Ambassador
If you want to become an Instagram influencer, the next step is to be a brand ambassador. Successful collaborations mature into long term sponsorships. So if your sponsored post does amazing and the brand is happy with you, they will take you on board as their brand ambassador.
The best thing about becoming a brand ambassador is that you get to earn a stable income by working for the brand. This is not one time post, as brands would want you to create content for them regularly.
–-> Related: 8 ways how Instagram works for small businesses
How to find brands on Instagram?
You must be thinking about how to find the brands that offer sponsorships and long term collaborations. Here are some of the amazing platforms for influencers that offer sponsorships.
Taking eye pleasing photos can get high paying campaigns on Instagram. Let's talk about it.
3- Sell your photos on Instagram
Instagram is all about eye-catching photos and aesthetics. Posting high-quality photos and making money from them is not hard. If you know how to use a camera, you can utilize your photography skills on Instagram. Make it more than a hobby.
A lot of Instagram photographers sell their photos to other bloggers, agencies, and brands for promotions. You can even get real deals and collaborations for your photography as brands see the photos and that's the thing that sells on Instagram.
4- Sell your services on Instagram
If you are good at anything like graphic designing, content writing, or social media marketing, then Instagram is the right place for you.
You can get clients from Instagram by reaching out to them and presenting your services. Your Instagram feed is the perfect way to showcase your talent. Share what you got and attract thousands of brands and clients on Instagram.
You can create amazing instagram graphics with tools like Canva too. There are many templates available to use for graphics and stories.
5- Sell your products on Instagram
If you have your offline store or any home-based business, you can create an online store on Instagram. DIY masks, organic food, organic skincare, home-based bakeries, home-based clothing stores, and crafts businesses are perfect to make money on Instagram.
You can create your own online store and sell merch.
If you have a few products then consider an online store with Shopify. By this, you can integrate shopify with instagram and your followers will directly buy through instagram.
You can collaborate with influencers from your area and targeted audience and promote your products. The options are just unlimited. You just need to have a trusted audience and quality in your products. You can connect your e-commerce store to your Instagram too and get more buyers.
The trick to selling your products on Instagram is to be active, writing detailed descriptions, and sharing high-quality photos. Pretty looking photos influence Instagram users buying decisions so make sure you work on that.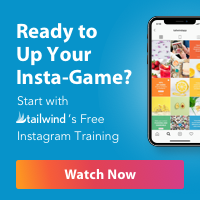 How do I make money from Instagram?
I love sponsored posts and instagram stories.
They bring me a big chunk of my income from social media. Apart from that, I work with a lot of affiliate networks and with many brands directly. I support local businesses as well and promote them on my social media. This is how I make money from my social media ???? You can connect with me on Instagram here.
FAQ: Make Money On Instagram
I knew you had some concerns about getting paid on Instagram. So, here are few answers.
How many followers do you need to make money on Instagram?
Well, there is no accurate answer to this. Even if you have 1000 followers, you might make some money. But, of course, you start to make real money with at least 5,000 followers. The more engaged followers, the more money you can earn from instagram.
Can you make money on Insagram?
Yes, absolutely! As per some standard rates, an Instagram influencer with 1000 followers get $10 per post. But, it also depends in the country you live in, the target audience, niche, engagement rate, content frequency etc.
There are many influencers who work few hours a week and get paid on Instagram. So, if you know what you are doing and your followers are engaging with you publish, you can earn money on instagram.
How to make money on instagram as a teenager?
Do you know instagram is the most popular social network among teenagers? This stats show that 27% social media users use instagram daily, followed by snapchat and facebook.
You can get a massive instagram following and leverage your audience. Apply any above method to make money. It totally depends on you. As teenagers spend most time then there is a high chance that you can get engaged followers too.
How to make money on instagram without followers?
The truth is, you need to have engaging instagram followers to make money. Even, the more followers you get – more income. You need to post engaging content so that your followers increase. With that, it's important to focus on instagram engagement.
How much does instagram pay?
It depends on multiple factors including the number of followers, engagement, content, consistency, demographics, etc. Some influencers get paid $3000 for a single post. Whereas, some get $10 for a post.
Getting paid on Instagram and possibility
Making money on Instagram is not impossible in 2020. With the right strategies and hard work, you can earn a lot.
When you are trying to make money on Instagram, you need to understand your niche, the content you produce, your audience, their demographics, the engagement rate, instagram stories, and consistency. So, there is a lot that goes into instagram marketing.
And, there is POSSIBILITY to get paid on instagram and earn money. You need to give time, months and years to grow your account and audience.
Do you make money from Instagram? Or, what other thoughts you have in your mind?
Let me know in the comments below.
This is a guest post by Saima.
Author's Bio : Hi everyone, I am Saima from asupertiremom. Full time mommy and a writer who loves blogging. I write about parenting, kids and everything I enjoy talking about. And oh yes, I love glitters and beaches and pizzas!