31 Easy Clickable Pinterest Templates For Canva
Trying to create Pinterest images that drives more clicks and shares? Maybe, looking for unique pinterest templates for Canva?
Tell me…
Does pin designing take too much of your time?
Or, you are unsure if your pins are click-worthy.
And, no matter what you do, your pins do not work.
I do understand that!
With over 3 years experience in Pinterest Marketing and over 31k pinterest followers, I have done tons of experiments with my own designs.
I have seen when my pins don't work, and when they insanely work.
Now, I'm sharing with you 37 tested and quickly converting templates that will skyrocket your pinterest profile.
To have a winning pinterest strategy, you do need fresh content on pinterest.
You may got a strategy, but now, it's time for fresh pins.
These Pinterest Templates are designed in a way to engage pinners.
After making hundreds and thousands of pins, I definitely understand what makes a clickable pin.
And, that is why these Pinterest templates are designed for content creators so that it saves them time and any creative block while designing new pins every day.
WHAT YOU WILL GET?
You will get a pdf document with instructions on how to use these templates.
These templates work in Canva. So, make sure you have a Canva account first. You can simply use this link to get a free canva account first.
What else?
You will get a pdf document.
Download and open the document to find the instructions.
Get access to 37 unique templates
Make a copy first.
Edit the templates with your own fonts, colors, images and words.
Yes, these are 100% customizable. That means, you can apply your own branding, color theme, text and logo.
These templates will give your pins a professional look and a better experience for your users to actually click through and take action.
These templates are easy to read, and fast to click.
Your pins can be pretty but if they are not driving any results, there is something wrong with your designs.
You want people to engage with your pins.
Save your pins.
Click your pins.
Comment on your pins.
That's how your strategy for adding fresh pins will WORK.
With Pinterest templates, you can easily come up with hundreds of PINS in a day. All you do is to add your text, color and image.
These templates will help trigger your CTR rate! Have you been waiting to make people click on your pins?
Let's do it!
Your attractive PINS are ready to publish!
Step #1

:
Download the PDF document as soon as you purchase the templates.
Step #2 :
Make a copy of the templates and edit them with your branding. Edit the templates with your own colors, logo, graphics and text.
Step #3 :
Finally, come up with attractive and clickable pins to grab user's attention. Play with these templates and make PINNING easier for you.
GET PIN TEMPLATES FOR ONLY $23
Use code 'smbpins' to get 30% discount
---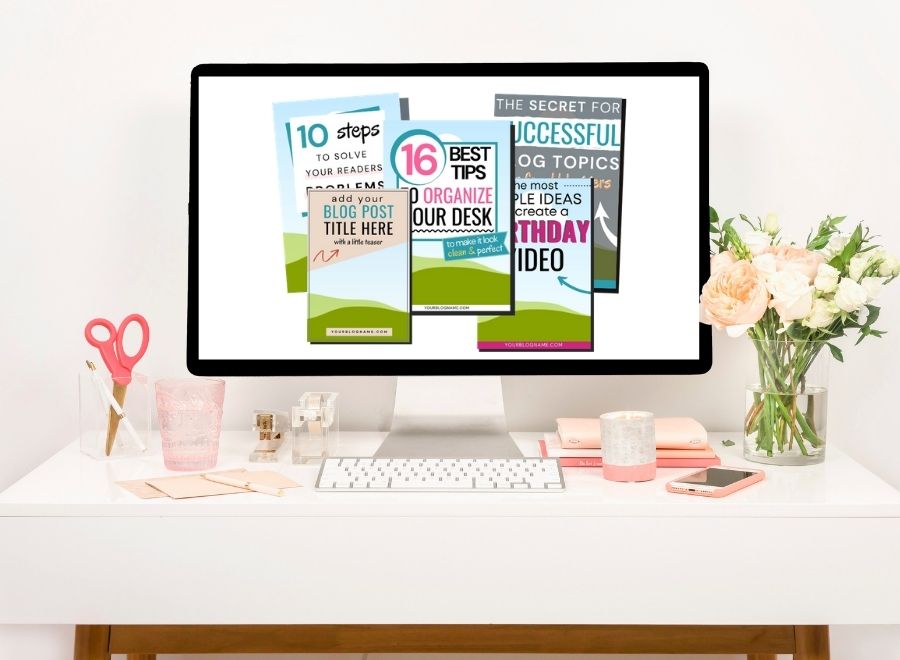 Why do you need these pin templates?
Reason #1– You don't need to do any more guesswork. I have designed these templates based on my experience with Pinterest.
Reason #2– Templates are not limited to any specific niche. These templates will work great for all types of content creators including lifestyle bloggers, food bloggers, digital marketing blogs, eCommerce sites, travel bloggers etc.
Reason #3– Save your time! With these pre-made templates, you can now create multiple pins super fast.
READY TO CREATE CLICKABLE PINS WITH THESE TEMPLATES?
Well, let's do it.
Get 37 easy customizable templates below and make stunning pins that make users save and click.
(Use code 'smbpins' to get additional 30% discount now)
Due to the nature of products, there is no refund.
If you have any questions, please contact me at [email protected]