Gone are those days when women were believed to be housekeepers and baby producing machines. Today, women do everything men do and in many cases, they do better.
Blogging is no exception at all. Blogging is one of the most exciting things women of all social classes should do.
I have been blogging for more than 5 years and have come across some ladies doing exceptionally well in the activity. Arfa, for instance, is a good example of women blogging with success. If she can do it, every other woman has no reason not to start blogging.
This is a guest post.
Before I go on sharing with you some few reasons a woman should start a blog, I want to particularly thank Arfa for giving me the opportunity to be part of her community. You agree with me that hers is a wonderful community of readers. Her Facebook group is a wonderful community for women.
Affiliate Disclosure: This article contains affiliate links. If someone makes a purchase through affiliate links, I may earn a small compensation. For more, please read on to privacy policy and disclosure.
6 top reasons for a woman to start blogging
Very quickly, you have to know that you do not need any certificate to start your own blog. That's already one powerful motivator. If you can only read and write, you are qualified. With a few days or weeks of reading around, taking free blogging lessons, you'll get everything you need to get going.
Let's take a closer look at some more reasons you should start your own blog as a woman.
1- Blogging can be a full time job
I know blogging for women isn't easy because of the things they are called to do. But if women can be fully involved in other activities, they can build a career in blogging as well.
What's beautiful about blogging is the fact that it can be done in any industry. You can blog about anything and succeed.
What if you are a stay-at-home mom or a babysitter? A wrong impression has been that all you could do is take care of the babies. But that's not correct because blogging and the Internet are opening more doors.
Starting your own blog could just give you a full time job, teaching your readers the things you know best. And if you think you know nothing, you can start your blog and blog about how to blog.
The reason is that blogging allows you to blog in the learning process. As you learn to blog, you share your experiences. By doing that, you earn an income. You can also enjoy these 21+ reasons to start a blog.
2. You can blog passively
As a woman, it's not required you blog full time. Anyone can blog in any profession.
Amira is a lawyer but she does well as a blogger, teaching others how to blog legally.
Starting your own blog as a woman is not like you are going to begin something rocket science. As a medical doctor, yours could be blogging and teaching patients how to handle some illnesses and what to do when this or that happens.
If you are a female chef, starting a food blog is a wonderful idea as this is one of the niches that can be easily monetized.
No one fixes a schedule for you when to blog. It's up to you to set when to blog, what to blog about and how much of your time to dedicate to the activity. It's just so open that it cannot interfere with your job.
If you think as a woman you can't blog because of your job, I want you to know you can blog passively and still succeed.
Interview Reads : How this MOM blogger started and build her business while taking care of family and children.
3. There are things about women only women can better share
Blogging allows you to share just anything and there are things about women only women can talk about in a better way. Think about the things you ladies share during your meetings. Some of these things, men won't understand.
Blogging as a woman allows you to talk to other ladies about things only women go through. If you start reading mom blogs, you will get some really women-centric pieces of information that can only come from women.
If you start a blog purposely to dig out and educate fellow women on some of these feminine topics, trust me you will get a massive attention. There are unlimited writing ideas concerning women and someone has to bring them up.
4. It's easy to start a blog
One of the reasons a woman should blog is the ease to start a blog. Technically, it takes less than 10 minutes to set up a good looking blog.
Adding to this, you can start a complete blogging business with less than $200. You can also find out how much does it exactly cost to start a new blog. It answers all the questions.
This includes hosting fees, domain name, professional theme and few other blogging tools you may need. Of course, I wrote on how to get a free .com domain name for life so that shouldn't be a big deal.
One of the areas of starting a successful blog is deciding on what to blog about. You may want to go with your passion, knowledge or blend the two. In any case, there is a long list of very exciting topics including:
Food
Fitness
Lifestyle
Health
Making money online
Dating/relationships
Pets
Fashion
Weddings
Self-improvement
Beauty
Technology
Parenting
Travel
Photography
Etc
Interested in starting a lifestyle blog? Click on to follow a step by step tutorial to create a successful lifestyle blog.
5. You can make money blogging
This is one of the obvious reasons you as a woman should start blogging. Earlier in this post, I said blogging can be a full-time job. That's because you can generate a handsome amount of money from your blog.
Check out Arfa's guide on making $100 with blogging quickly. Very quickly, here are some of the ways you can monetize your blog as a female blogger:
If you want to use ads then feel free to check out some best ad networks for blogs.
6. Other women are succeeding
If you start blogging today as a woman, you are not going to be the first female blogging. Arfa, owner of this blog is a successful female blogger.
There are hundreds and thousands of ladies out there blogging and seeing remarkable success and giving you a list of these ladies will be far beyond the scope of this post. However, here are some exciting women in blogging:
Interested in reading how these woman bloggers got successful with their blogs? Arfa has an interview to inspire you!
What are the main challenges of blogging as a woman?
Like any other career, blogging has its challenges. Whether you are blogging as a woman or man (full time or not), these challenges are almost all the same. Let's examine some of them:
1. Targeted traffic
Traffic is the lifeline of your blogging business. It doesn't really matter what you blog about, if you do not have readers, your blogging is as good as not blogging.
What this means is that it's not enough to create a blog and begin publishing 'killer' content. Your blog has to be marketed by bringing on board the right people to read and engage. Let's see some of the things you'll need to be doing as a female blogger to drive targeted readers to your blog.
1) Search Engine Optimization
This is generally referred to as SEO and it's one of the things you have to be doing to drive traffic to your blog. SEO on its own is a huge topic. But all it summarises to is doing everything on and off your blog to attract search engine traffic.
According to many SEOs, search engines are the most important source of free targeted traffic every online entrepreneur should pay the most attention to. The reason is that anyone coming from search engines to your blog is possibly someone looking for what you have to offer.
There are three main things when it comes to doing SEO for your blog:
Make sure your blog is technically appealing to Google and other search engines (Technical SEO)
Optimize your articles to let Google know you have the best option (Content On-Page SEO)
Get other websites to transfer link juice to your blog by linking back to it (Content Off Page SEO).
NB: Here are 10 absolutely free ways to get these backlinks
2)- Build a list of email subscribers
This is one of the things I recommend you do as soon as you start your blog as a woman. It involves asking your readers to submit their email addresses to your list so that you can always reach out to them with news and updates.
A well built email list is stable source of traffic and profit. Each time you publish a new article, send an alert to your subscribers and you'll find out they will always click to come and read. So do not neglect this aspect of blogging as a woman.
If you want to create an email list, here's a quick post on building a free email list with Mailerlite. It's free upto 1k subscribers.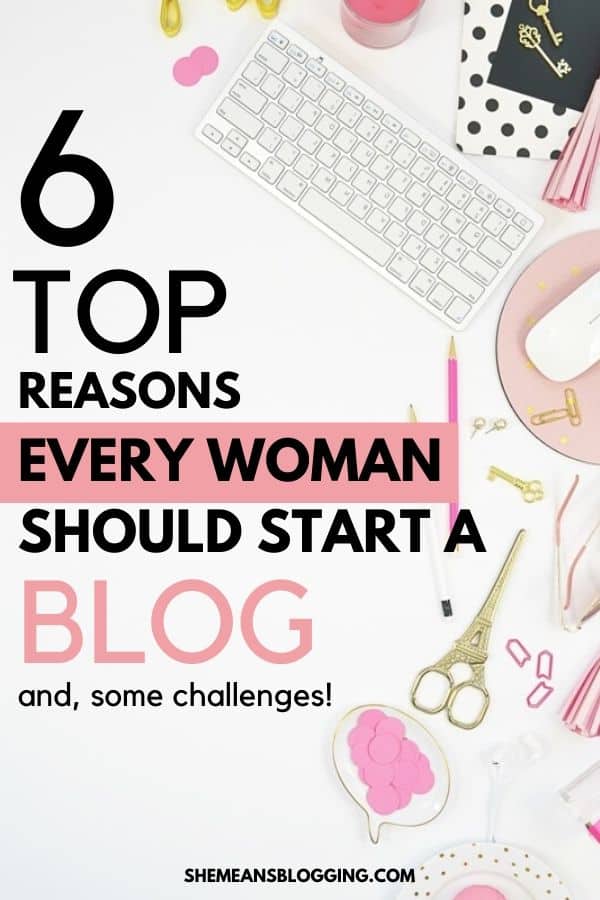 3) Social media and community platforms
Social media plays a huge part in solving the traffic puzzle. Building and active presence and interacting with your follows will always generate traffic to your blog.
There are other community platforms like content sharing and syndication sites that will also help increase your traffic. The good news is that you will always find these communities in every topic you choose to blog about.
You can join different Facebook groups and engage with other bloggers.
Here's a free invite to join Arfa's facebook group 'Bloggers Camp'. In this community, you can participate in daily threads and also engage with other bloggers. Arfa is also active in the group with prompt replies and help.
2. Content creation
Being able to constantly come up with content ideas to keep your community active is a big blogging challenge. Whatever topic you've chosen, there is always a time you will face bloggers block.
These are the moments when you seem not to find something worth writing about and it happens to everyone in the industry.
Now, these are the main two challenges you are going to face as a lady blogger. There may be others but these will depend on other factors related to you as a person and your environment.
Here are few posts to help you with further;
1- How to write engaging blog posts for your readers
2- 7 headline formulas to write catchy blog post titles
3- 19 different types of blog posts you can start writing
Are you ready to start a blog?
You can simply follow this comprehensive tutorial to start a blog today and just enjoy blogging.
In any case, it's super exciting to start blogging if you are a woman. Don't sit and dream or admire others. Surely, these are some good reasons a woman should start blogging and enjoy freedom. Get started today and if you have any problem, Arfa can help.
This is a guest post by Enstine Muki.
Enstine Muki is a full-time blogger with over 15 year of experience working online and blogging since 2012. He's a Certified Cryptocurrency Expert, and Blogging Coach.