Instagram is a brilliant platform for businesses to invest in. In recent years it's grown at a similar rate to Facebook, incorporating a number of successful features while retaining a 'cool' factor amongst its young audience. It can take a while to build up a dedicated Instagram following on the platform, but when you do you'll see a marked improvement in your conversions.
Despite this, you'll still have some users who are hard to win over as customers. So how can you use Instagram to transform these users into customers?
This is a free guest post on SMB.
1- Interact with customers
Customers appreciate being treated as more than customers. Interaction with your user base is essential to developing your brand and winning over reluctant customers.
Instagram followers are more likely to remember a brand or business if they've interacted with them before. Seeking out potential customers and responding to their posts and comments helps to develop you as relatable and trustworthy.
If you move into other customer communities and help solve questions you will be seen as helpful and proactive. As well as being involved in direct interaction, users want to see accounts replying to their customers and not treating doing so as a burden.
Affiliate Disclosure: This article contains affiliate links. If someone makes a purchase through affiliate links, I may earn a small compensation. For more, please read on to privacy policy and disclosure.
Businesses that are talkative and pro-active on social media are ones people see value investing in.
A soulless brand that ignores customer concerns can only go so far on Instagram, a platform that demands creativity and puts the power in the hand of the consumer. Harder to win customers need a lot of convincing to place their trust, and money, in something. Make responding to comments and starting conversations amongst your community an integral part of your Instagram strategy.
2- Put your audience at the center of your content
Many of the best performing posts on Instagram are focused on people. It's human nature, we like to see photographs of real people doing things. One of the best ways to appeal to a hard to win customers is to put your audience at the center of your content.
Fill your posts, stories and live streams with customers interacting with your products or services. Help people imagine what life would be like after the purchase. While Instagram does promote a very stylized interpretation of the world, it's users still want to see the things being advertised to them operating in the real world.
You can even take inspiration from this list of 61 Instagram content ideas! This huge list will have enough ideas for 2 months.
Making use of user-generated content (UGC) is a great way to make sure your output is audience-centered. Invite customers to contribute photographs and videos for a more authentic feel. Think about how this can best be exploited to drive even the most reluctant user to your website. Is there something a user could be concerned about with your product? Let your audience quell these concerns by letting existing customers tell potential ones it's worth trusting through their UGC.
Develop a content strategy where your formats complement each other. Post standard product images to your account, tied in with rich stories featuring UGC to give users a deeper understanding of how you would interact with the product in real life.
Travel brand Airbnb regularly make use of user-generated content, allowing customer trips to inspire potential customers.
Related post: Want to make Instagram influencers feel special? Here are cool gift ideas for Instagram users.
3- Optimize your profile
If you're using paid advertising to try and appeal to new audiences, you need to optimize your profile to turn them into customers. Instagram profiles aren't the most in-depth part of the platform, but there are lots you can do with the little on offer.
Think about how your profile will appear to new users clicking through for the first time. This is their introduction to your business, and as hard to win customers they're already reluctant to convert without convincing. You can't place links in your post captions, so use your bio profile as a space to link back to your website.
Smart.bio is the most powerful FREE Instagram bio linking tool. Grab yours today!
Explain who you are, what you do and what you stand for. It's better if the content can tell that story for you. How will your images appear together on your profile grid?
If you're trying to win a certain customer demographic with your advertising, tailor your profile towards them during the campaign for maximum engagement and conversions. If they click through to your profile and it feels irrelevant to the campaign, it can cost you a customer.
As well as using their tongue-in-cheek style, Netflix USA's bio also features a link to their website and to their latest campaign's Instagram page, Netflix Food.
4- Invest in a visual style
If you want to use Instagram to get customers then invest in a cohesive visual style.
Making sure your content is aesthetically pleasing should be a primary concern of your strategy, Instagram is a visual platform after all. A striking, unique visual style can help you capture new users and build your reputation on Instagram as professional and proficient on the platform.
This doesn't mean just copying what the biggest users are doing though. Sure an influencer may get a huge amount of likes with a selfie, but is that kind of content representative of your business?
While it's best to follow photography best practice, it's vital you find your own personal style. Develop a visual style that will help you stand out on the timeline and represents what you do. You can take a look at these visual styles.
A great style isn't exclusive to images. Think about how your stories will appear. For example, if you're doing a Q&A session on Instagram Live make sure the set is designed to accentuate the speakers while also appearing like a real office.
Great content will grab a user better than any trick on Instagram. If you're finding it hard to appeal to a certain type of customer try and improve your photography and video quality.
Other Instagram posts;
Using Instagram for customers
Sometimes certain customers feel impossible to win, no matter what kind of campaign you're running. Social media, and particularly Instagram, is a crowded market with lots of different brands and personal accounts vying for user's attention. These steps may not lead to a sudden increase in Instagram customers but will lead them down the path to converting.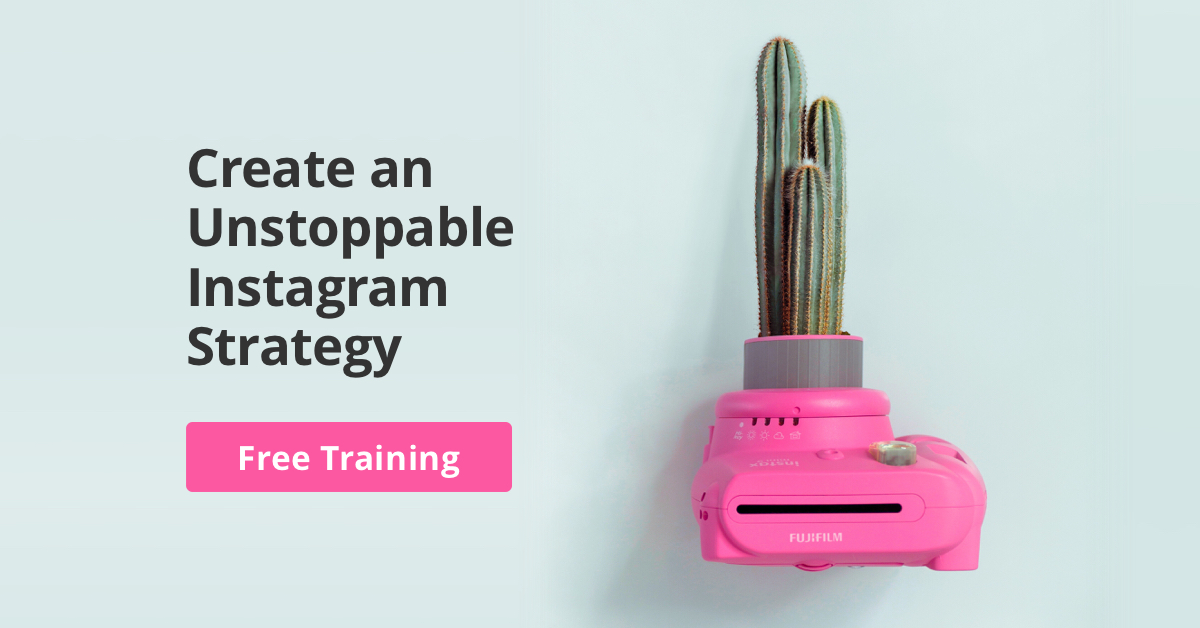 This guest post is written by Kayleigh Alexandra from microstartups.