How often do you feel it's finally the right time to work as a freelancer on Upwork? Is Upwork worth it? Among top online freelancing sites, Upwork is undoubtedly the most sought after website where millions of registered users hunt for jobs every minute.
Online freelancing jobs are offered in bulk, but most freelance gigs are graphic designing, web development, IT, programming, administrative support, and writing. Though, there are endless resources for people working from home.
As far as making money online opportunities are talked about, freelancing is the best way to do work on your own terms.
Before you enjoy the perks of working as a freelancer, there is a lot more to learn and implement.
When first gearing up as a freelancer, you'll require having an impressive profile and a perfect pitch to get hired.
Much work needed, right?
This blog post serves as an ultimate Upwork guide, containing detailed steps to understand the basics of freelancing, for devoted individuals.
I'd also suggest reading these important '7 Tips To Finally Get Your Freelance Writing Career Off The Ground (Quickly).
What Is Upwork?
Upwork is a top freelancing platform trusted by 5+M businesses. Find in demand talent and agencies to run your businesses. From customer service to sales and marketing, Upwork is the hub for finding top rated freelancers in every online field.
Find the best freelance jobs at Upwork. Take a look here.
This is where companies hire quality talent.
Why is Upwork 'a top freelancing site'?
As there are a number of freelancing websites around the world, then how Upwork has gained immense exposure and why it has become the best choice?
The answer is clear. Launching a website, swarmed with varied job opportunities for almost every category is something highly appreciating. With more than 9 million active freelancers, the site is booming in the freelancing marketplace. Every other freelancer has a successful profile on Upwork.
Some of the other common sites are Guru, Freelancer, and Fiverr. If you have impressed clients on one site then chances are you'll get recurring work and good clients for a longer time.
FlexJobs is a legitimate job portal to find flexible jobs. Many freelancers have got successful clients through Flexjobs, and are so happy with them. Every single job offers work flexibility such as telecommuting, freelance, part-time or other flexible options. Try out Flexjobs.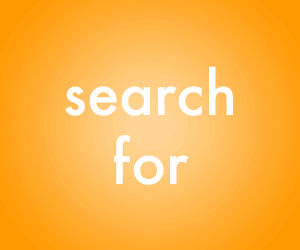 I have put many efforts on most of the sites, but Upwork is definitely favorite. I started out with Upwork, and got great clients. But, of course, when you're a beginner – the rates are very low.
Experienced freelancers always recommend having a freelance portfolio to showcase your writing skills. It also shows clients that you are professional and serious about freelancing.
If you want to start a blog or design a portfolio website, use my free step by step guidance on starting a blog and enjoy success! This is literally an easy way to get started with a blank website, install a theme and just upload some content. Use this website as a portfolio to win high-paying gigs.
Work as a freelancer on Upwork – Step by Step Guideline
Upwork, formerly Odesk, was officially launched in May 2015 when two big sites, Elance and Odesk, merged together and as a result, the world gets the largest freelancer's marketplace. With thousands of job postings every day, the site doesn't fail to refresh your timeline with new gigs every minute.
According to Upwork
If you have amazing skills, we have amazing freelance jobs. With 4+ million clients using our platform, Upwork has opportunities for all types of professionals.
Step #1 – Sign up on Upwork
Signing up on Upwork follows a straightforward method. Visit the website and go to sign up page. Select Find work as a freelancer and create an account. It's that simple. On this page, you've to provide your username and password to create your authentic upwork account. Most importantly, a work email address. I'd suggest you go for a professional work email address.
Just sign up with a work email address.
Once you've successfully signed up on upwork, the next step is to verify your email address. A link will be sent to your email account for verification. Just click the link in the email inbox and come back to upwork.
Congratulations, Your account is verified!
Must-Read: 28 Best Sites To Find Paid Blogging Jobs For Writers
Step #2 – Create a Freelancer Profile
After the verification of your account, you'll be redirected to create your upwork profile. The first step involves the services you'll be offering to your clients.
Here, you've to decide about your expertise.
Upwork has job offerings in countless categories.
Just have a look at categories Upwork offers to choose from.
Select your area of interest i.e writing, web development, IT and networking etc. Briefly mention few skills, related to your service. If you are a beginner, then you should mark the basic work experience level.
You can further check out 27 freelance services to offer from home, and make money!
The entry level is the good option to kick-start your freelance career.
Step #3- A complete Upwork Profile is a must
So, you've finally decided to work as a freelancer on Upwork. Right? Most importantly, you must have to understand the significance of a complete profile on freelance websites.
This is an essential step in order to pursue a successful freelance career. In order to sustain yourself in a house full of competitors, it is imperative to create an impressive profile. Clients, on the contrary, prefer to hire freelancers who have an influential, notable and complete Upwork profile.
Follow the steps clearly and fill each box with concentration. Don't worry, you can always make changes later on.
– Add a professional image
You've to consider this step as a compulsory part of your Upwork profile. Add a suitable professional image of yourself. It will help to improve your profile's credibility.
A clear headshot is simply perfect (don't ever go for a fake/animated picture).
– Introduce yourself as a rocking freelancer
In this particular step, you've to give a brief professional overview of your abilities, willingness, and capacities. Every freelancer has a different approach and a creative way to introduce him/herself to the clients. Make sure, you give your best in introducing yourself. Choose right words to describe your skills, enthusiasm, and accomplishment.
Clients love to know all about you. Write about yourself and your skills in the best possible manner. Give yourself a professional title too.
This little introduction is the only chance to stand out from your competitors.
This is the very first thing that gets noticed by clients at a glance.
– Education and Employment
In this box, you've to add your education history. Mention your school, college or University names with the correct degrees. A little description is also required at the end. Save the first one and add more.
Step #4- Set your hourly rate
Coming to this step, you've to set your hourly rate for upcoming projects. On freelancing sites, most of the gigs are based on hourly instead of a fixed project. Sit back and determine what hourly rate works fine for you.
Remember: Since upwork is giving you an opportunity to get yourself registered on the site, it charges 20% Upwork service fee on every bill. Your first $500 will have a 20% cut and the projects of more than $500 will have a 10% cut.
There is nothing bad in getting started with a low hourly rate. Don't be discouraged, you are just at the baby step. There's a lot more to achieve. Once you've proven your capabilities and proven quality of work, you can raise your rates. Your fundamental purpose should be to work as a freelancer and get hired.
Further on, you will receive an option of Freelancer Basic and Freelancer Plus. For starters, it is recommended to opt for Freelancer Basic as it is free of cost and you'll get 60 connects per month. That means you can send out 30 proposals each month.
The website will review your profile, updated information and will get back to you within 12 hours.
You're done with a complete upwork profile. Good Work!
Everyone makes mistakes. Why don't you check out Four common mistakes freelancers make that cost them business and recurring clients.
Final Steps To Get More Clients On Upwork
Before you jump to celebrate your win for creating a successful profile on Upwork, there are few final steps to hammer out.
– Create a perfect pitch
Creating a pitch contains a lot of steps. Make a cover letter. It should be precise and clear. It should include that you've read the job description. Define why you are the most suitable freelancer for this job?
Briefly, state your strategy, and experience. Why they should hire you?
Elna shares tips on writing a great freelance pitch, and she also discussed how her first pitch helped her win the gig. This post will definitely help you craft a great pitch.
– Add samples to your profile
Before you land the first bid, it is important to add few samples. You can add links to your website or blog. If you've any online publication, upload it to your profile. When bidding a client, try to attach one or two samples of your work. One of the best ways is to link your personal blog.
A blog is a great place to build your freelance portfolio. I use this blog as a portfolio to win more freelance clients. Every time, I show my website, it has always impressed the clients.
If you don't know how to start a profitable blog read this easiest tutorial and start a blog now!
– Search for relevant freelance jobs
Do a quick job search, depending on your expertise. Upwork is such a fastest growing website because it uploads thousands of jobs on a daily basis for millions of users. The main point is, you should only bid on the most suitable job. Try your hands on low-rate jobs first.
– Submit your first proposal
It's high time to submit the first ever proposal. Read the job details and show your interest in the job. Propose an average price rate. Write a cover letter and attach a sample of your work. Be sure to send a couple of proposals before you expect to get your first gig. At the beginning, it takes time to get your first client.
Just click 'Submit your proposal'. Now, sit back and hope for the best!
– Fill out bank details
This must be the last step. Complete little details about bank accounts. Put everything correctly as it strengthens your authenticity. The right bank details will approve your financial account quickly and you can easily withdraw money without any hassle. If anything troubles you, contact upwork support or call your bank for any detailed information.
Related ==> 5 Budget Friendly Tips To Get New Freelance Clients
Congratulations, you've just completed a Upwork freelancer profile.
It's a big win! First of all, pad your shoulders for showing patience and interest in the Upwork guide.
My good advice is to follow each and every step with proper concentration. A successful yet outstanding profile does make a difference. Absolutely, it does.
Hope, you've found this blog post useful and informative. If you are already earning money on any freelancing site. Let me know some hidden secrets, tips, and tricks.
I'd be happy to have your views on this.

NOTE: If you're tired of applying on Upwork then I would highly recommend checking out FlexJobs for flexible jobs that pay high rates to freelancers. Every job on flex jobs offer work flexibility such as part-time, freelance, telecommunicating or other options. A must-have source for freelancers!
To-be-freelancer, What are you waiting for?
Go to Upwork, and create a rocking profile. Get it approved, have some samples and start pitching!
Another practical advice is to have patience. It may take a few days, or even months to get your first job. As competition is tight, and you've to prove yourself.
You can also learn to become a virtual assistant and earn more than 25/hours! These days, virtual assistant career is on high-demand. Why not offer it on the side?
All the best!
Is Upwork Worth it?
I think, 100%! I started out as a freelancer on Upwork and found some great clients. Upwork opens up new opportunities for your freelancing career. It's a huge freelance marketplace.
Of course, there is more competition with new freelance services and top quality freelance talent.
Work hard, give your best and offer your skills.