What do I blog about? Thinking of a blog niche can be really difficult when you are new to blogging. So, how do you find the best blog niche? That's the most common question you ask.
Before you decide a blog niche, you get all these questions :
What are high demand blog topics?
What is the best niche for blogging?
How to choose a profitable blog niche?
Can I make money from my blog?
But, you are not alone! Anyone who is planning to create a blog should think about all these questions.
Many bloggers have built their blogs and put hundreds of hours into it before they realize it's not for them. It sucks.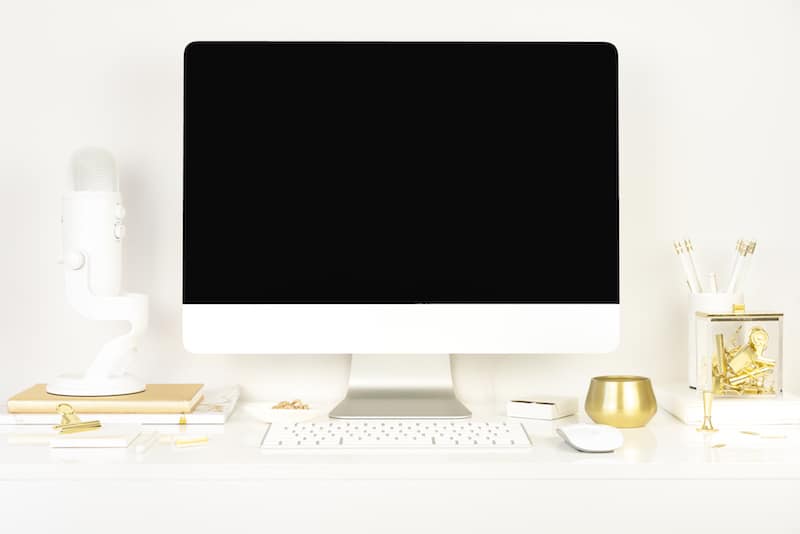 There are also some people who couldn't decide on a blog niche for months and years.
I totally understand that.
That is why I have compiled this huge list of best blog niche ideas to help you pick a profitable blog niche for yourself.
Why do you need a blog niche?
New bloggers get confused with blog niches. And, the most common question they ask is, 'Why do I need a blog niche?' and 'why blog niches matter?'
If you are thinking of starting a blog just about yourself or as a hobby without any goal then you can literally write whatever you want.
My ultimate step by step tutorial helps new bloggers start a blog from scratch. It teaches all steps to build a blog from the beginning. Even if you have no experience at all, you can easily start a blog.
But, if you want to start a profitable blog to make money online then you should seriously consider your blog niche. That means, your blog niche should have a large audience and has the potential of attracting a huge readership. However, some niches also have small audiences.
All these factors help to determine how successful your blog can be.
Affiliate Disclosure: This article contains affiliate links. If someone makes a purchase through affiliate links, I may earn a small compensation. For more, please read on to privacy policy and disclosure.
Why choose one blog niche, not multiple topics?
You get excited to write about all the interesting topics then why sticking to 1 main blog niche?
That's a question asked by many new bloggers.
Because that's how you will build authority and credibility as an expert on that topic with your audience and search engines. Otherwise, you will be just trying hard to merge all your interests and topics under your blog. This will certainly confuse your audience and also, search engines. It will definitely make it harder for you to grow your blog and make money.
The truth is, your blog audience matters the most. In order to build an engaging and loyal audience, your blog niche needs to be specific. Not too narrow and not too broad.
That's when it's important to pick an audience focused blogging niche.
You can even follow this ultimate guide to find a profitable blog niche. I have shared some effective tips to help you choose a niche for your website. There is a little exercise for you too.
Until then, here are some blog niche topics for you to choose from.
List of blog niche ideas
Check out all the best blog niche topics below. I have included some most profitable blog niches and few narrow blog topics.
To help you choose a blog niche, I have grouped sub niches into main blog topics.
Let's check out these high demand ideas for blogging.
Health and wellness niche
Travel niche
Fitness niche
Lifestyle niche
Technology niche
Food and cooking
Business and Finance
Entertainment
Gaming
Relationship blogs
Family
Education and career
Hobbies
Art
Politics and news
Product reviews
Pet blog niche
Health and wellness niche
It includes all the topics related to the wellness and health industry. It is a most popular niche with multiple categories. We all know that health blogs have huge readership and audience.
If you have experience or knowledge in these topics then this is the most profitable niche to go with. You can also check out some health and wellness blogs here.
1- Weight loss
2- Healthy eating
3- Diets
4- Nutrition
5- Herbal remedies
6- Mental health
7- Mindfulness
8- Meditation
9- Better sleep
Travel niches
Traveling is another profitable blog niche that has a large audience. Most travel bloggers have a strong influence on their audience. But, it is also a competitive niche. Many websites are years old so if you want to start a website in a travel niche, you should choose a sub niche.
These types of blogs are a regular source for knowledge, help and guidance for new travelers. If you have interest in traveling then you can look at these travel blog sub niches.
10- Travel tips for specific age groups, including a travel blog for solo travelers, a travel blog for single woman, a travel blog for couples, etc
11- City guides and tour
12- Working nomad niche. It shares articles about location independent jobs, problems, and how to deal with them.
13- Culture differences
14- Female travel blog
15- Traveling while working
To get inspired from some popular travel blogs, check these out.
Fitness niche
The fitness niche deals with all the categories that help you stay fit. It has millions of readership as fitness is one high demand blog topic. Look at these unique niches.
16- Cycling for women
17- Hiking
18- Running and marathon
19- Self defence training for women, young girls, solo travellers.
20- Yoga for beginners, yoga for different age groups
21- Cheerleading
22- Bodyfitness
23- Workout plans, workout routines
24- Crossfit training
25- Staying fit at home
You can look at some yoga blogs to get inspiration from them.
Lifestyle sub niches
Lifestyle niche is everything the way you live your life. It is the most popular blog niche out there. Mostly women are into lifestyle blogging and some of these bloggers are top influencers.
If you have knowledge or experience in living a great lifestyle and you know a lot about interesting lifestyles then lifestyle blogging is good for you.
However, there are several lifestyle sub niches to choose from. It's hard to write about thousands of topics that fall under the lifestyle category. That is why it's best to follow a sub niche and build an audience there.
Here is full guidance on starting a successful lifestyle blog. This article further helps you with all the steps to become a lifestyle blogger.
26- Personal development / Self improvement
27- Life hacks / Ways to live life
28- Beauty hacks
29- Fashion and latest trends
30- Personal lifestyle
31- Self healing experience
32- Religion
33- Trendy lifestyle for specific age groups
34- Living a minimalist life
Interested in starting a beauty blog? This is the step by step guide to create a beauty blog from scratch.
Technology niche
The technology niche is quite popular. It deals with all the tech related news, latest innovations and development in the industry.
35- Electronic products
36- Computer accessories
37- Tech support
38- Virtual reality
39- Innovation
40- Mobile applications
41- Computer science
42- Medical technology
Food and cooking niches
This blog niche includes all the topics related to the cooking and food industry. There are a variety of food topics that are covered under this main blog topic. And, these are always high demand blogging topics.
If you have interest or experience in cooking then there are multiple niches to choose from. Surely, you are never going out of blog post ideas!
43- Restaurant reviews
44- Recipe bloggers
45- Baking
46- Tea or coffee
47- Food photography
48- Exotic cuisines (continental, Italian, Thai, Asian)
49- Street food
50- Food culture
51- Home cooked meals
52- Kitchen equipment
53- Health foods
54- Vegan foods
55- Meal planning for kids, meal planning for busy couples
56- Wines and champagnes
57- Organic foods
58- Sea foods
59- Desserts
For more inspiration, you can check out this list of popular food blogs.
Business and Finance Niche
Business and finance niche is also one of the most profitable blog niches that make money. There is also lots of competition in this industry. If you plan to choose this blogging niche then you need to be specific.
This list of best blog niches has some amazing ideas.
60- Entrepreneurship
61- Marketing
62- Business ideas, small business ideas
63- Business communication
64- Investing
65- Frugal living
66- Make money online, side hustles
67- Reducing debt
68- Working with a budget
69- Retirement and savings
If you are interested in debt blogs, here are 15 of them!
Entertainment
Entertainment blogs have their own massive audience. People love reading entertainment blogs.
70- Movies
71- TV shows
72- Celebrities blog
73- Music
74- Comedy
75- Magic
76- Theatres
77- Funny animal videos
Related –> 15 Best WordPress Themes For Bloggers
Gaming niche
The gaming blog niche is already very popular among its own audience. It targets a specific group of audience who are game lovers.
If you have interest in gaming then these are some best blog niche ideas for you.
78- Video games
79- Strategy game practices
80- Indoor games like Card and board games
81- Outdoor games
82- Kids game
Relationship blogs
Haven't you read those relationship advice blogs on the internet? People visit these blogs regularly for seeking help, advice and guidance to improve their relationships.
83- Starting a family
84- Dating blog
85- Weddings and marriage
86- Divorce and life after separation
87- Single father struggles
88- Relationship advice (for specific age groups)
89- Single parent blog
90- Islamic marriage life
Related –> 2o must follow steps to do after Installing wordpress for your website.
Family
The family niche consists of a variety of blog topics including parenting and family tips. These types of blogs have an engaging readership. Mostly, their target audience is female audience but there are also men focused blogs.
91- Parenting tips
92- Family holidays
93- Pregnancy
94- School and kids
95- Eco friendly homes
96- House cleaning
97- Small family
98- Family decor
99- Homeschooling
Education and career
This niche includes topics related to education, learning and career counseling. These blogs spark ideas, online learning, creativity and innovation.
Mostly businessmen, parents, teachers, and administrators build educational blogs. And, these types of blogs are extremely educational for students of every age.
100- Career advice
101- Learning new skills and expertise
102- Study hacks, Study tips for students
103- Online learning
104- Teaching blogs for students
105- College planning
106- Self employment
Hobbies
We can't just skip hobbies? You don't have to blog as a hobby but you can do blogging about your hobby!
All of these blogging topics have an immense following on the internet. You can easily build a large following and make money from your blog.
107- Drawing
108- Gardening
109- Writing
110- Bicycles or motorcycles
111- Fashion
112- Interior designing
113- Makeup
114- Astronomy horoscope
115- Dancing
116- Martial arts
Arts
The art category has a variety of best blog niches.
117- Calligraphy
118- DIY crafts
119- Sewing / knitting
120- Painting
121- Videography
122- Watercolor
123- Sketching
Related –> 121+ blog post topics for lifestyle bloggers.
News and politics
Everybody wants to get updated and informed. People take specific interest in these kinds of blogs.
124- Political news niche
125- Sports news
126- Political satire
127- News and updates, including health news, science news, technology news, entertainment news etc
Product reviews
The product review blogs are also the best types of blogs that make money. When you have a product review blog, you review different products and when people buy from you or your affiliate links, you earn commission.
But, you have to make a loyal audience and be trustworthy.
128- Clothes, including kid clothing, winter garments etc
129- Skin care products including makeup and other beauty products
130- Vehicles
131- Gadgets
132- Toys
133- Home essentials
134- Imported items
Related –> How to make money from blogging as a new blogger? The ultimate guide.
Pet blog niches
While pet blogs do not have a very large readership but a specific targeted audience. These blogs may have small audiences but these niche blogs make enough money.
135- Cat, dog for beginners
136- Rescue animals
137- Farm animals
138- Pet animals training at home
Now, you have got a blog niche – What to do next?
When you are finally done with a blog niche, it's time to decide a name and book your domain.
Simply, see this guide on starting a blog from scratch.
Starting a blog is some real work. You got to dedicate hours to building a blog, setting up a website, and all other steps involved.
You can even follow this post on how to find a profitable blog niche.
This all takes us back to picking a blog niche first! A blog topic that makes you excited to write consistently, and builds an audience. A true army of blog readers who believe in you, and buy from you. That's how you build a successful blog online.
Do you come up with other best blog niche ideas? Have you chosen your blog niche? Tell me in the comments below.