Do you ever wonder why everyone talks about increasing blog traffic?
Consider any format.
Blog posts, ebook, courses, podcasts or emails.
The topic 'Blog Traffic' is everywhere.
Because getting enough traffic is the ultimate need to make your blog successful.
Yes, it is.
I don't want to lie.
Whether you want to make money through blogging, sell a product, increase affiliate sales or even monetize your blog – website traffic is important.
Let me assume.
You have created a blog. Maybe, produced few blog posts and designed images. Now, you are trying to promote it on social media and everywhere else. That's it?
No – you've to take a step forward and monitor.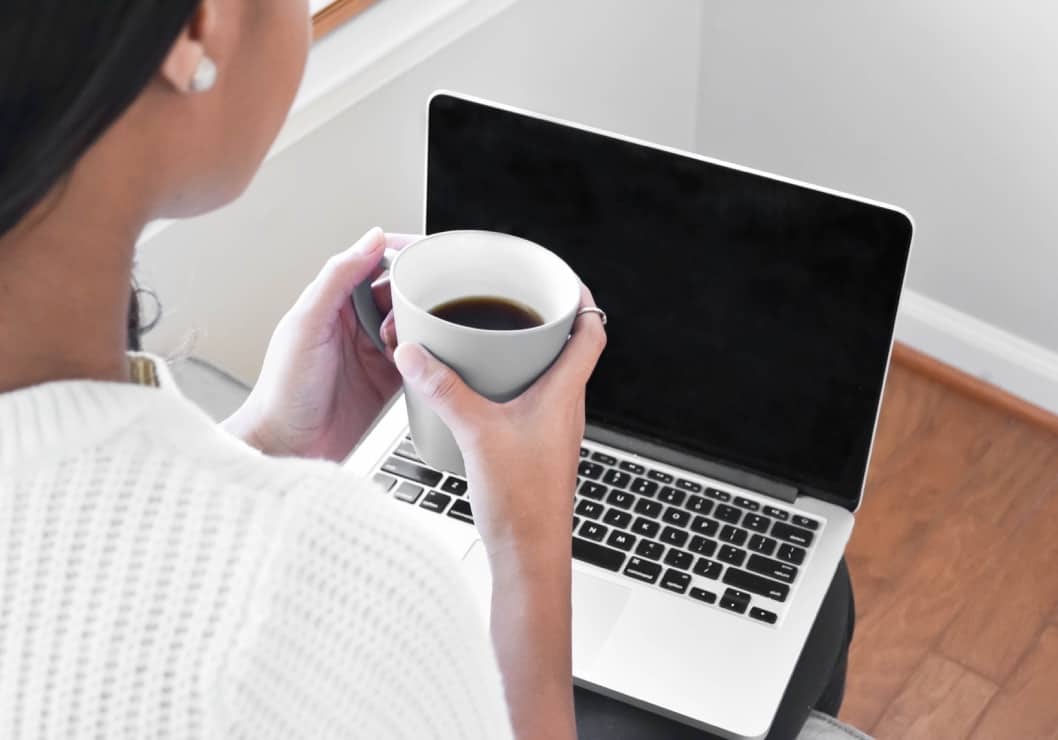 Here comes the real part.
Getting 1000 daily readers mean nothing to some people, while few struggle to get 100 visitors a day.
If you want to learn how to get 1000 readers every day to your blog then scroll down.
Trust me, if you seriously note down the points and start working on it from day 1 then I guarantee you results. Of course, you've to work hard but you'll see the results every day.
Let's dive into it.
Want to start your own blog and make money? Use this step by step guide to creating a profitable blog. This guide has helped many bloggers set up their blogs.
This post contains a few affiliate links. To find out more information, please read my disclaimer. If you have any suggestions or questions please contact me here.
BLOG TRAFFIC FOR BEGINNERS – HOW TO GET 0 – 1000 DAILY BLOG READERS
One thing.
There's no rocket science to get massive traffic to your blog.
You've to give your 100%.
Ask any influencer about traffic tips. The first advice you probably get is to 'work hard' and produce great content. Then, they reveal effective strategies from their long experience.
Your first idea target should be to get 1000 daily readers. If you reach up to this mark, you start making money through your blog. It will definitely make a huge difference to your blog.
But, how to get 0-1000 daily readers?
I break the process into three parts.
Do you want to join Bloggers Community? It's free to join! This community allows bloggers to interact and help each other grow. If you want to boost your blog and build connections, I invite you.
Before you read the blog traffic tips, I have my own case study to share with you!
Case Study: How I Increased My Blog Traffic To 23,000 Pageviews Every Month!
Now, let's find out how you can get daily 1000 visitors to your blog.
At the end of this post, you will find 5 other posts on blog traffic. You can read them also to learn more tactics.
1- Give Your Best
I always make it clear that blogging isn't easy. Yes, it's simple but you've to do it with passion. Many bloggers often ask about getting blog traffic, increasing social media followers and making money online. But, when I ask about their blogging work they go blank.
You cannot make a successful blog without doing endless hours of work.
You cannot make money if you don't build traffic to your blog.
You don't sell a product if you don't have an audience that trusts you or believe in you.
Before you expect high traffic numbers – you need to give your 100%.
What exactly you could do to be authentic and gain consistent traffic?
In brief,
You just need to work on your blog and give your best.
I also realize the shortage of time for doing excessive blogging activities.
I understand it's not easy.
Whatever you write or create, do it with interest. Make it the best! Your content stays up live forever. So, polish the posts and improve them. Do the same with images, widgets, emails, etc.
Treat your blog like client work.
Some other tips;
Write on topics that are closely related to your specific reader
Don't just write an opinionated post. In fact, add little research, creative ideas, and more information.
Have your own blogging voice so that your readers know you.
Make captivating images and pins by using stock images.
Promote, Promote and Promote
Related: 20 Affordable Things To Invest In Your Blog
If you want to take your blog next level, and implement some smart strategies to boost your blog traffic then sign up for my free blog traffic course below!
Another point,
Have you been reading a lot about Pinterest for traffic?
Well, it's all true! If you follow Pinterest strategies and use it regularly for promoting your pins, and collecting other pins then be assured to UP your traffic numbers fast.
Start using Pinterest to build daily traffic.
I've had excellent results with Pinterest, and I currently have more than 35k followers on Pinterest only. If you would like to see my pins first, then make sure to follow me @shemeansblogging
Some quick tips;
Pin daily
Create attractive pins
Follow Pinterest SEO and gain organic traffic
Be consistent
If you'd like to read more about Pinterest,
How Does Pinterest Work? Your First Pinterest Lesson
Pinterest SEO for bloggers : How to optimize your pins
3 No-Fail Pinterest Tips To Boost Blog Traffic
2- Be Consistent With Blogging
Just be honest for a minute.
Are you blogging consistently?
If not – you've to take blogging seriously.
We all strive to post consistently but most of the time, we fail.
This is where we make a mistake.
Would you rather visit a blog that updates weekly content or get attracted to a blog that was last updated 3 months ago?
I assume. You go for the updated (fresh) content.
That's what I prefer.
You only get repetitive and new visitors to your blog if you post consistently.
Just like the quality of content matters, the frequency to publish content also matters. As a blogger, you need to balance a good relationship between frequency and content.
I explained the overall process in this blog post about being consistent with blogging life. I highly suggest you to follow the art of consistency, if you want to grow your following.
Remember, it's not just about posting content heavily.
It's a lot of other work too.
3- Unlock Blog Traffic Tactics To Grow Blog Traffic
You have to work more in a strategic way to grow your traffic and get 1000 daily visitors.
You get the tips for becoming consistent and establishing a routine blogging life.
Wondering, what's next?
Getting traffic isn't complicated. It's extra work.
For that, you need to first LEARN, GET JUICY STRATEGIES and then, IMPLEMENT.
Your blog is a serious business, and you need to take it seriously.
Fast Track your Blog Traffic is the new guide for all bloggers who wants to achieve their big traffic goals. Not just you learn the secret hacks to create successful blogging content but also list of proven traffic strategies that will double or triple your current blog views.
The fact I know this ebook is profitable for you is because I have been into blogging for more than 4 years, and I have squeezed all my traffic secrets inside this ebook.
You will learn;
The basics and importance of website traffic and what you must chase
Basic essentials for every blog site to avoid any distractions.
The mindset YOU need for sustainable traffic
How to build traffic assets to drive a regular stream of traffic over years
The art of clickable headlines so that you get more eyeballs on your well-written posts.
Practical strategies to master blog content creation to attract new readers every time you publish a post?
Choosing the appropriate social media channels so you can engage with your audience in the right places?
Effortless content optimization techniques so you build organic traffic right from the beginning?
13 next-level tactics for an instant traffic boost because you don't want to miss every opportunity to double your clicks, do you?
I admit that growing a blogging audience is not that easy. But, if you follow the right content strategy and blog promotion hacks, you can get loads of traffic even if you have started your blog 6 months ago.
Are you ready to grow your blog traffic?
Well, to be honest, you just need to get started!
When you've strategies and other steps planned out – all work gets so easier. When you read this ebook over the weekend, you should come up with a plan of action to boost your website traffic in coming months.
As I said, it takes some money to learn from those who've been into the field and have lots of knowledge on subjects. I know what works, and what doesn't work at all. Instead of trying to figure out best ways to get traffic, read the guide and do the work.
Things do work!
More posts related to boosting blog traffic;
61 Blog traffic ideas for new bloggers: Download the checklist
5 Best Blogging Books To Grow Your Traffic
How I Get 23,000 Pageviews Every Month – Case Study
3 Pinterest Tips To Boost Blog Traffic
How To Increase Your Traffic Fast With 7 Simple Hacks
How To Get Unlimited Website Traffic From Google
Why Your Blog Is Not Getting Traffic? And, What to Do?
Are you still thinking?
YOUR TURN : HOW TO GET TRAFFIC?
Have you crossed the mark of 1000 daily readers?
If not – What's stopping you?
If yes – would you mind sharing with us your major tips?