What words to type for finding elements in Canva?
Canva is an all-in-one designing tool for creators. From basic image designing to banners and GIFs, you can do a lot with Canva. But, when you have hidden Canva keywords for elements, you have a more cute collection to add.
Affiliate Disclosure: This article contains affiliate links. If someone makes a purchase through affiliate links, I may earn a small compensation. For more, please read on to privacy policy and disclosure.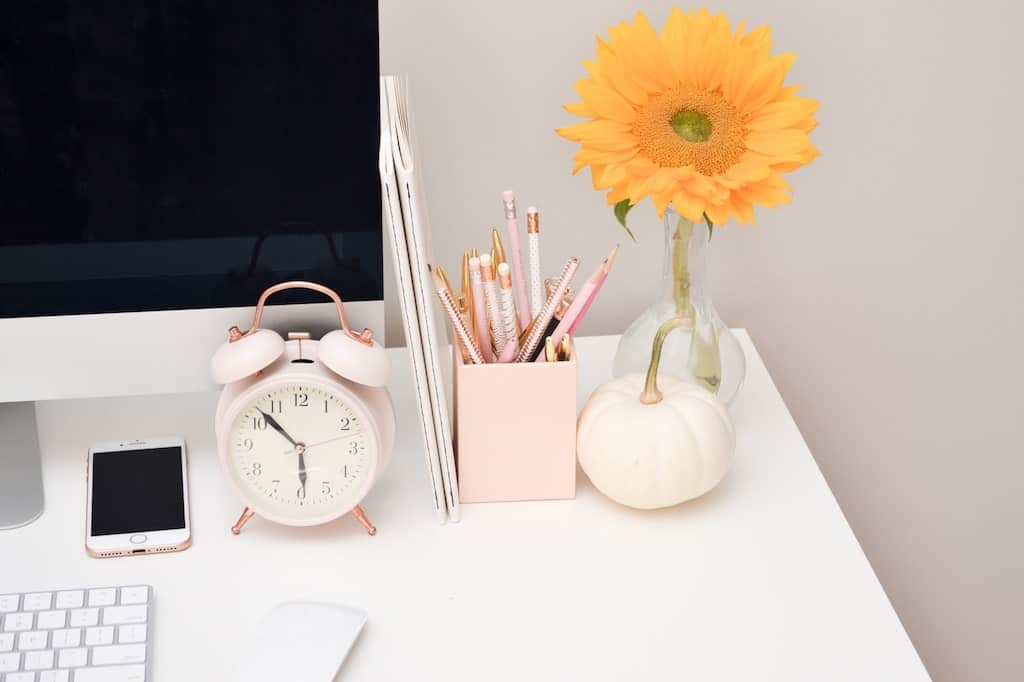 Many users still don't know the powerful features of Canva. Before I share some keywords for Canva, let's quickly go through different things you can create with Canva.
You can;
Design product labels
Create workbooks / Planners / Ebooks
Posters
Flyers
Banners
Invitation cards
Logos
Templates
Photo collages
GIFs
Mobile videos
Infographic
Resume
Desktop wallpaper
Postcard
Worksheet
Certificate
And, lots of other things.
If you use Canva and type the same keywords in the elements section then you will love these new Canva keywords for elements.
Scroll to the bottom to download the 'Canva Elements Keyword PDF' and access 100 canva keyword ideas. It's completely free 🙂
125+ New Canva Keywords Element Ideas To Use
Note that these are some random ideas that I chose but if you spend time on Canva, you can find your own relevant keyword element ideas.
For example, you make illustrations so the best canva tip is to use keywords that are related to illustrations, digital artwork, creativity etc.
It's about how creative you are. You got to find elements, and ideas for unique and creative designs.
I have joined some Canva related groups on Facebook and I am impressed with designs people create!
Recommendation: Most elements that are really beautiful are usually available for Canva Pro users. While I was doing the search, I found free and premium elements. But, Canva Pro users have access to millions of elements. Click here to get a free trial for Canva Pro.
Basically, you can type any word in the elements section and Canva will show up elements or icons. But, sometimes, we don't know what word to type for elements.
Let me share some Canva keyword element ideas
1. Watercolor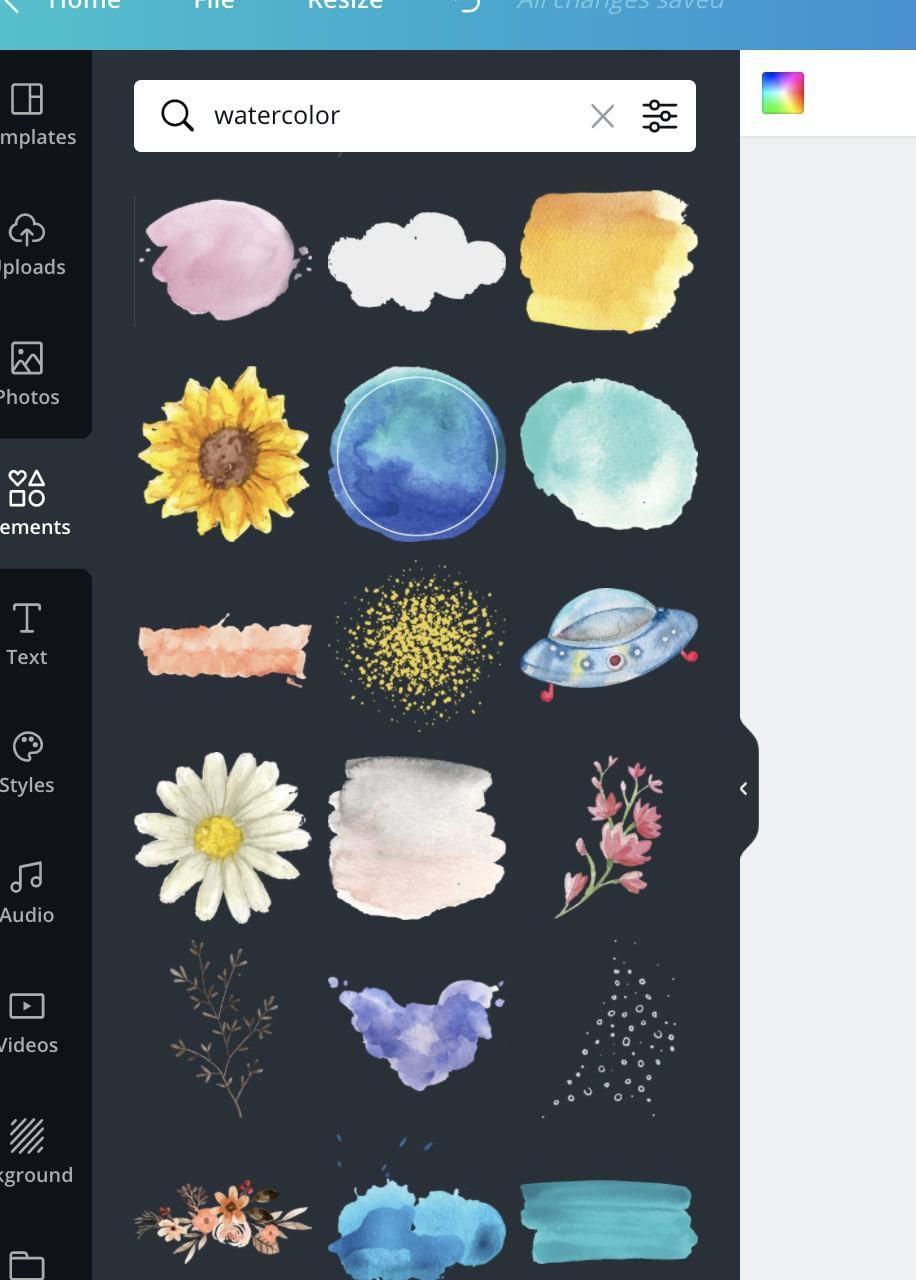 2. Pattern
3. Stroke
4. Abstract portrait
5. Oversaturated gradients
6. Aesthetic
7. Psychedelic
8. Psychedelic office
9. Shapes memphis
10. Washitape
11. Photo corner
12. Brutalist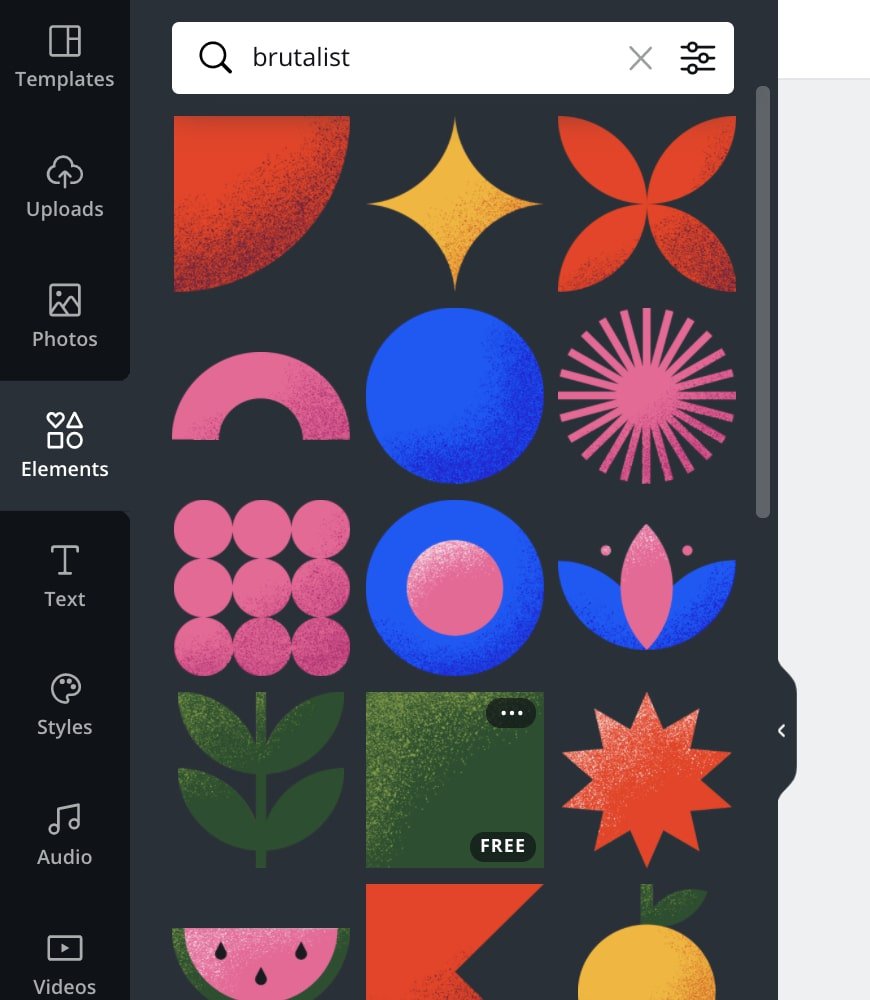 13. Organic summer
14. Vivid leaves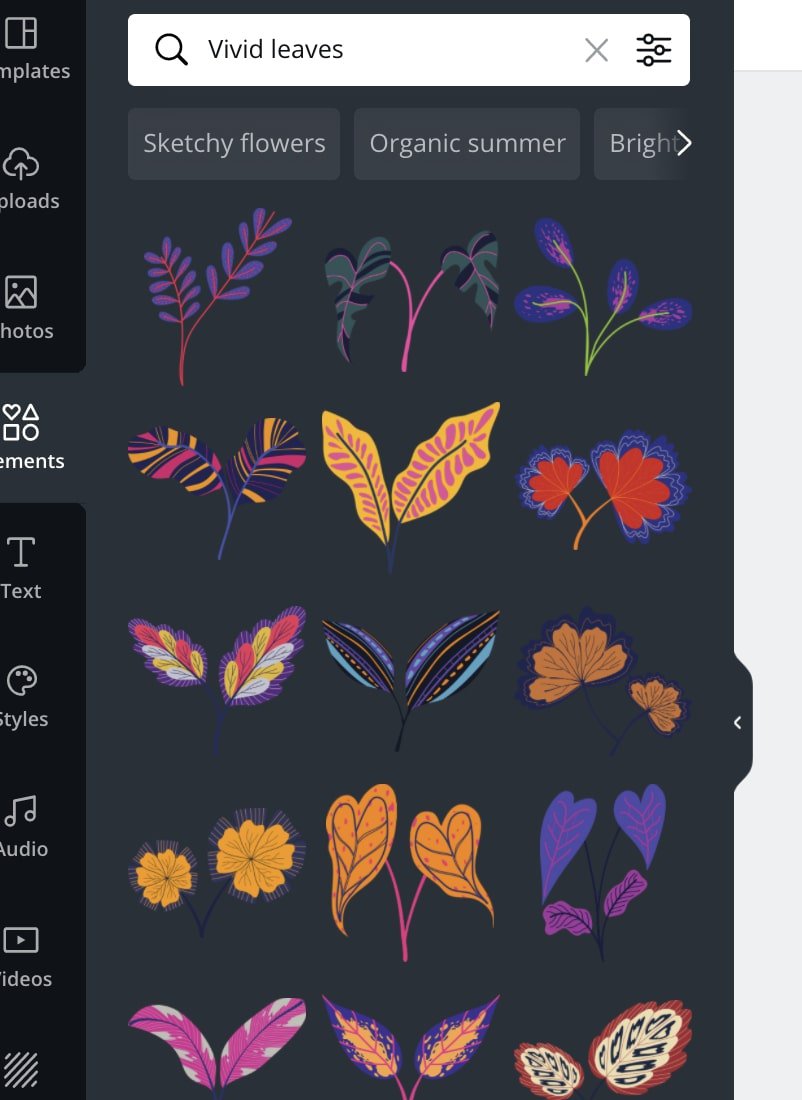 15. Shape stickers
16. Minimal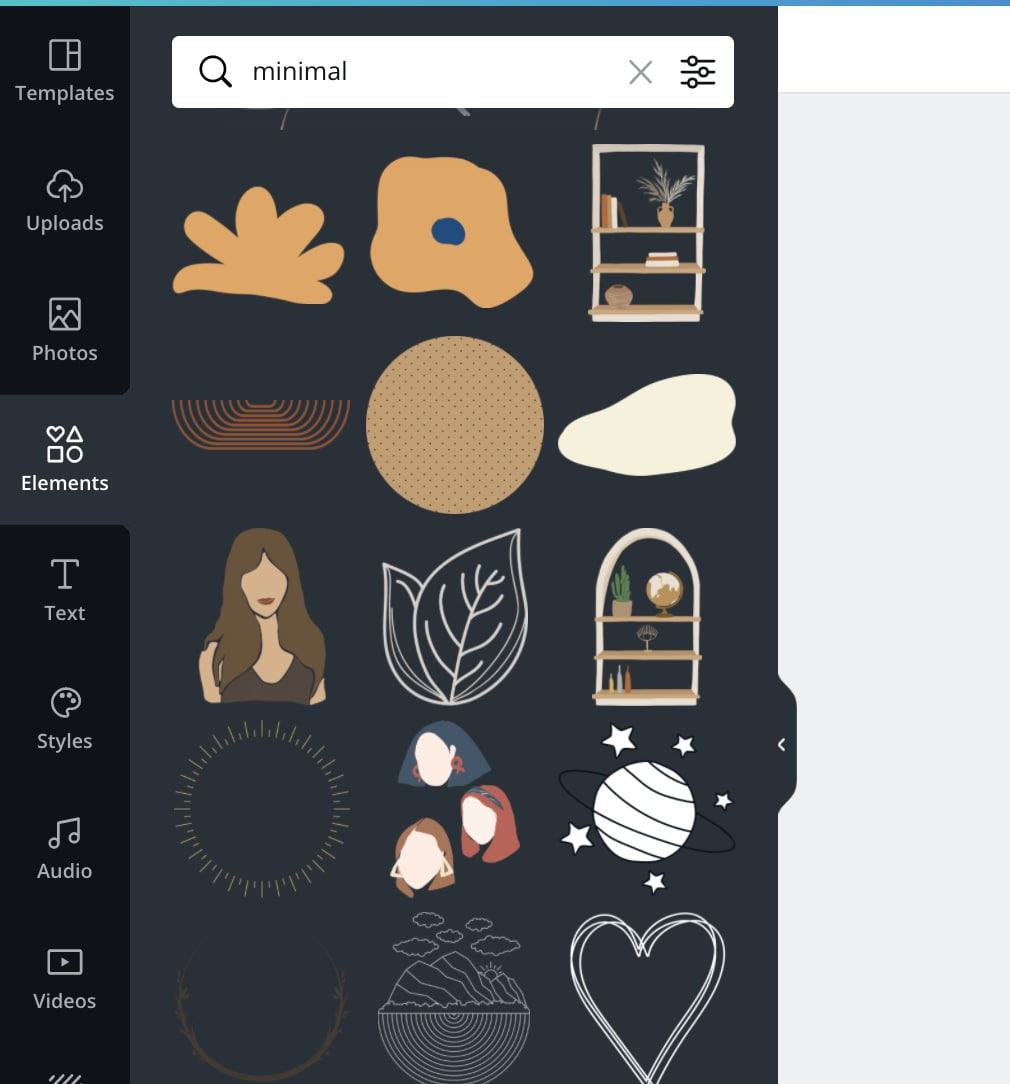 17. Freeformpro
18. Ripper paper
19. Me time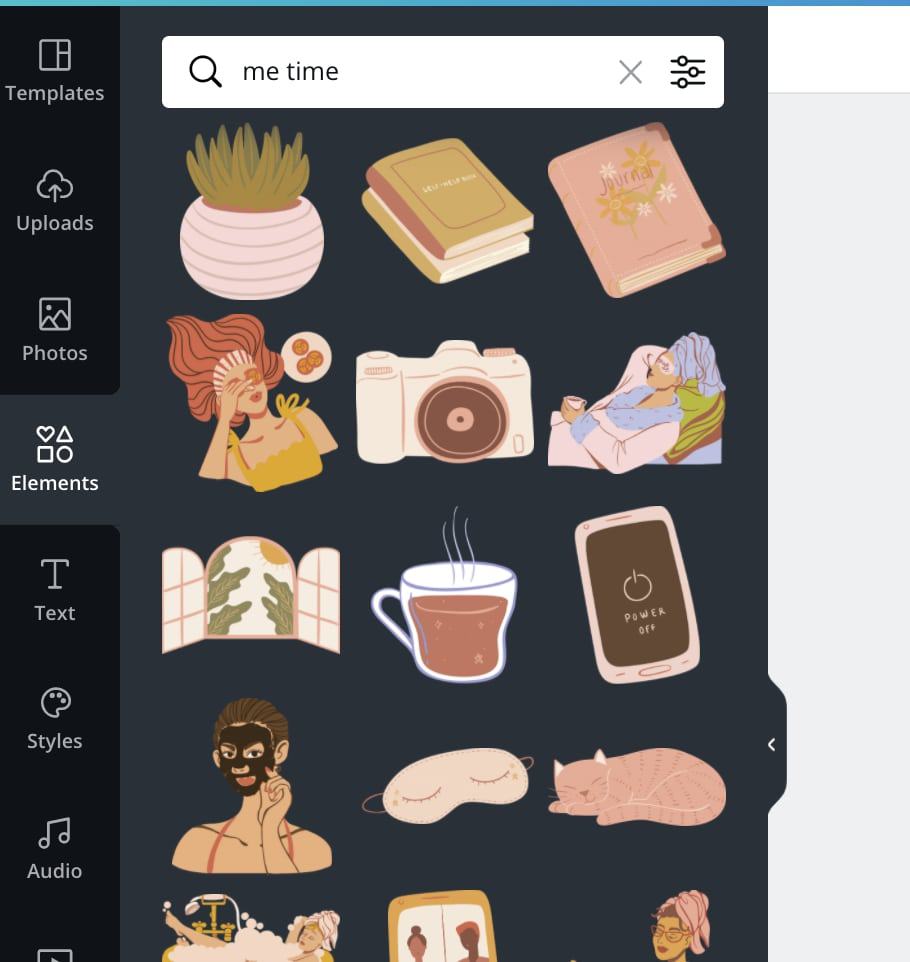 20. Speech bubble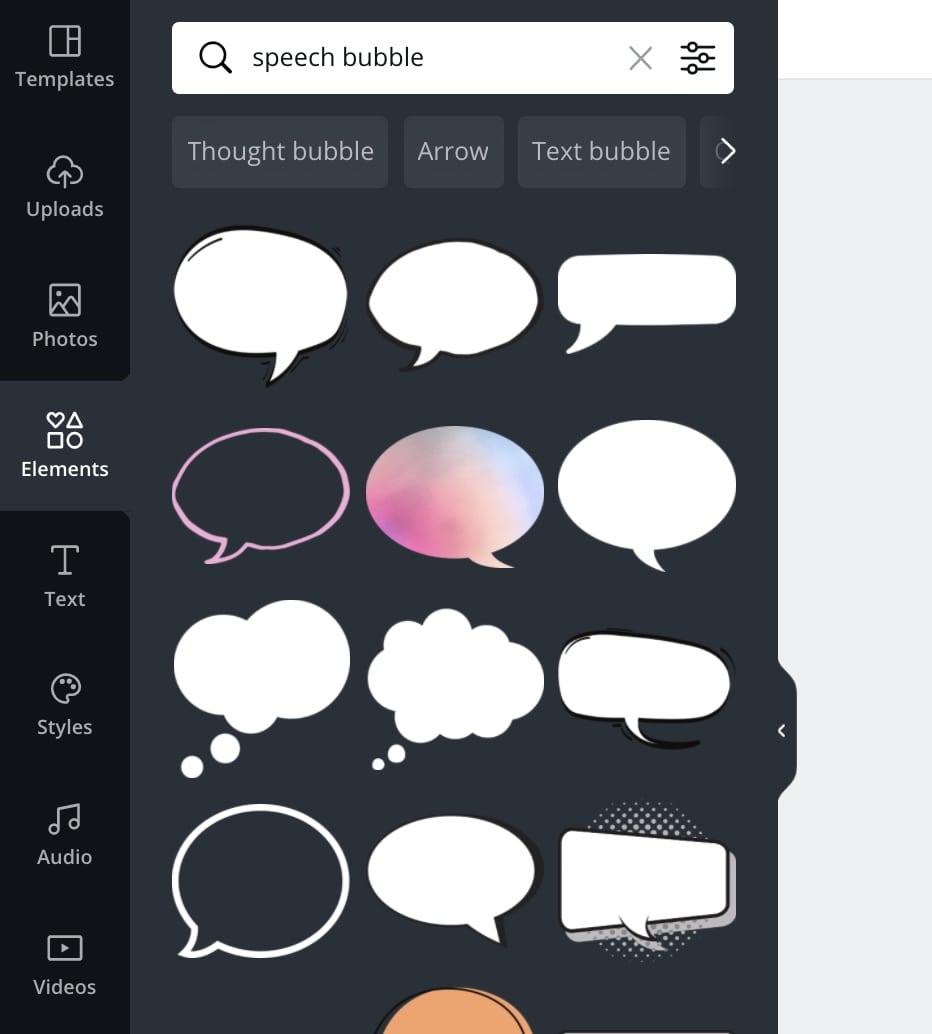 21. brand:BAApWVPNGXc
22. BRAND:BADeGZOX6Sc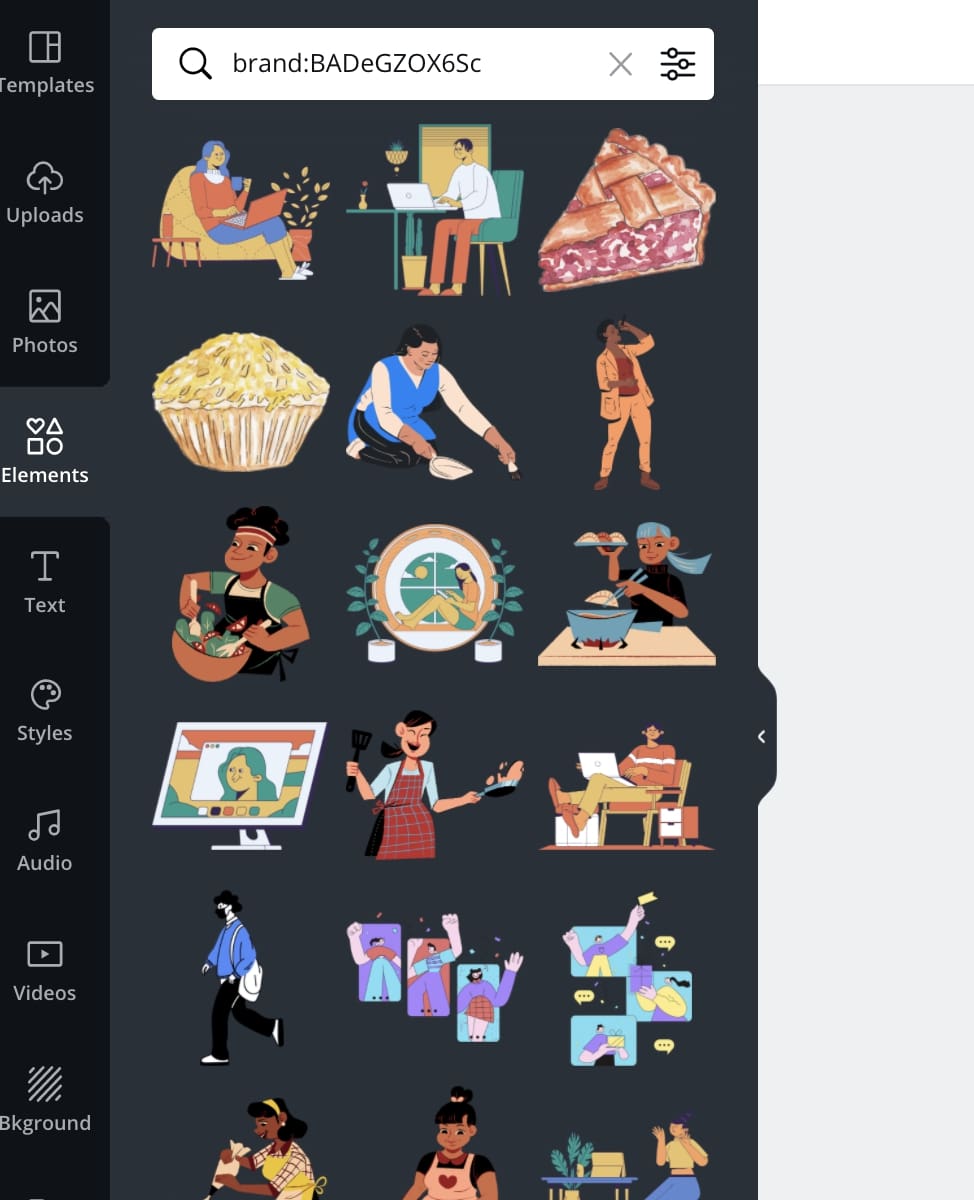 22. brand:BAApWVPNGXc (cute plants)
23. brand:BACZAHpyePM (cute things)
24. brand:BAD695DwEDM (creative elements)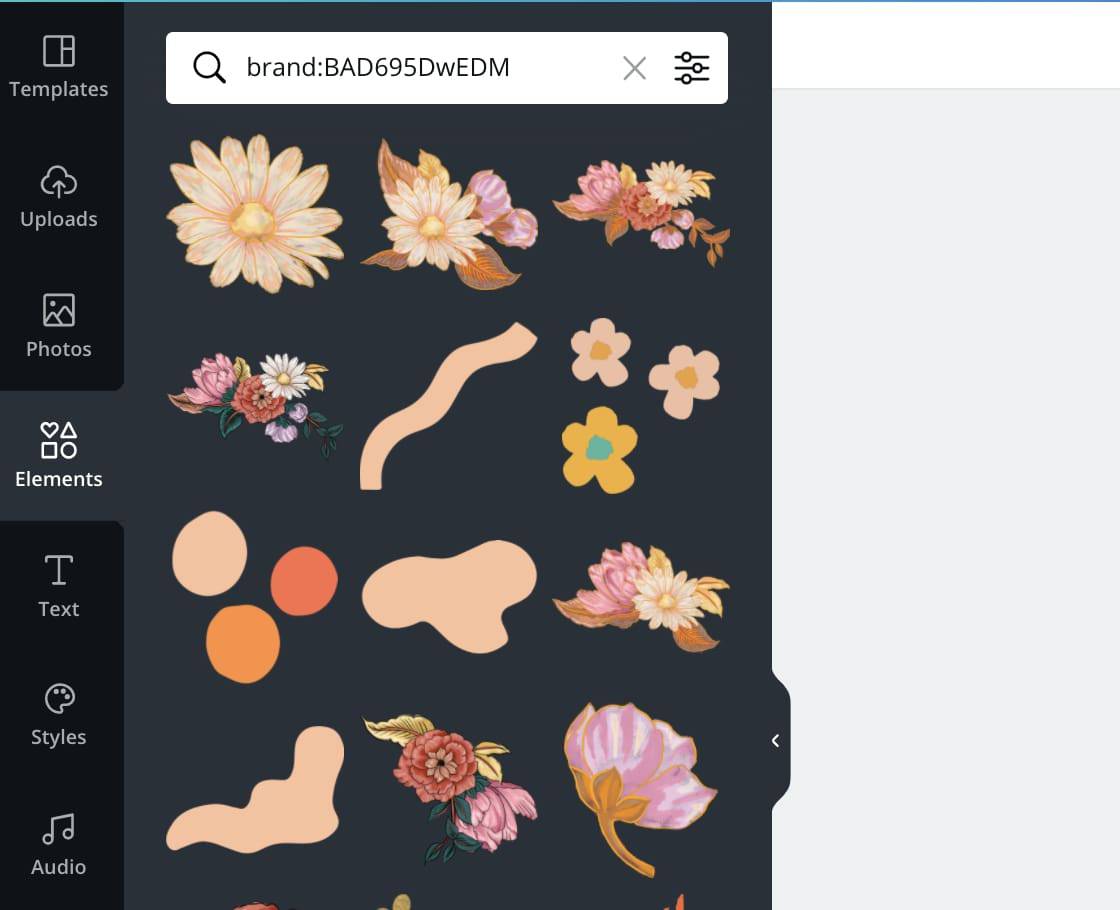 25. brand:BAB1u6GcRE8 (different icons, art elements)
There, you have it!
Some other posts to read;
100+ Canva Elements Keyword PDF
Those were just 25 canva keywords. Now, you can get access to 100+ canva keyword elements for free. I made this pdf for easy access to different keywords, and canva codes.
Few tips before you download this pdf;
Feel free to explore Canva and find new keywords

Save your keywords in a separate file to access them as you like

Take screenshots and save it to your Pinterest board. I do have a Canva tips and hacks board on Pinterest too. You can follow it here.

The Canva-pro has unlimited premium elements. Don't forget to try out the pro version and decide yourself. I love using it every time and get amazed by new designs every single day. Here's your 30-day free trial.
Hidden Canva Keyword Ideas
I hope you got some keyword ideas for Canva.
Canva is seriously an amazing tool with lots of creative elements hidden inside.
Not sure if Canva Pro is right for you? Read on to find out why Canva Pro is the little best investment!
Do you have other creative ideas?
Feel free to share with us below so that I can update this post and make it even more resourceful for Canva lovers.