Is choosing the best WordPress theme for your blog a difficult decision? Or, wondering if web designers use elegant themes as the best theme for WordPress? Have you heard a lot about elegant themes or Divi theme, but are still not convinced? So, what's the elegant theme pricing? If there's any package or deal to avail?
All I say is YES! You will not just be surprised by the elegant themes bundle, but also of how responsive this theme is! In this post, I will break down elegant themes review into prominent features, elegant themes pricing and other unique benefits for bloggers & business owners.
Not everyone is a WordPress expert or web developer who understands design language. It asks for knowledge about coding, PHP, and other technical terms.
Trust me, it's not a piece of cake. At least, not for me.
As a blogger or website owner, you need a responsive theme to give your website a professional look.
It's important to treat your business/blog seriously.
You know that, right?
Want to Start a blog? Use this ultimate guide to Start a Profitable WordPress Blog! It has already helped more than 100s new bloggers to set up their blogs. Your turn.
Let's straight come to the point and review Elegant themes features and elegant themes pricing.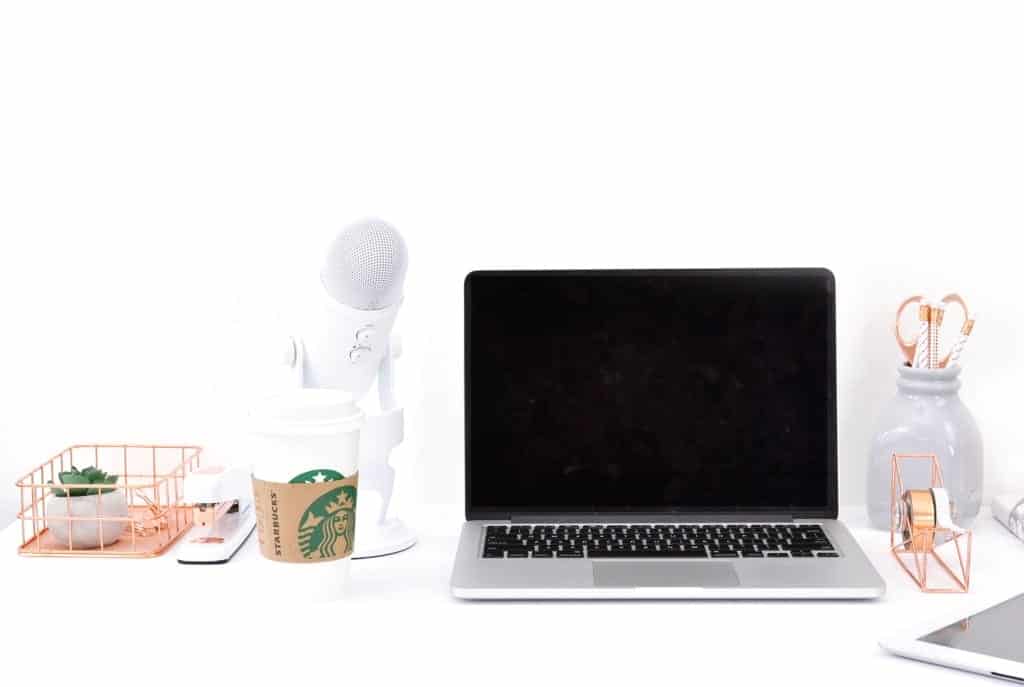 Elegant Themes Review: Why it is the best Premium WordPress Theme
Many bloggers often ask for WordPress themes recommendations and the reasons to buy a specific theme. Of course, a buyer has to collect all the details before buying a product. This is why I'm writing out this detailed post on Elegant themes for WordPress.
This post contains a few affiliate links. If you click and make a purchase through affiliate links. I will make a commission. It won't cost you anything extra. Thanks for always supporting my blog.
Divi Theme is a flagship product of Elegant Themes. Good graphics, powerful page builder and multi-purpose options make it the best choice. The Elegant themes price range is also quite affordable along with other bonus!
Some prominent reasons why website owners and web developers trust Elegant Themes are;
Divi Theme is the best-selling product, provided with outstanding features. The super powerful theme attracts most of the clients. The drag and drop theme is the ultimate WordPress theme, which already has pre-made layouts to make easy customization.
The amazing Elegant themes bundle package comes up with 87 themes, premium plugins in $89/year. That means one theme costs even less than $1! Cool?
The package also comes up with the flagship product 'Divi Theme'
Elegant Themes have got more than 432,542 users worldwide.
It offers quick customer service.
Aren't these beetling reasons justify the huge clientele of Elegant Themes?
You can look at tons of examples to make up your mind. It's always a good decision to preview the sample websites before picking up the theme. You should first check these previews and see if you like the theme appeal.
<<Check Out Elegant Themes Now>>
Divi Summer Sale : Elegant Themes Discount 20%
I must tell you that there's a 20% summer discount on Divi for next 11 days. This discount only comes once in a year so it will be only available for few days.
Elegant Themes Pricing and Features
Before you buy elegant themes and start designing your website from scratch, let's look at extraordinary features that make elegant themes the best choice.
#1. Easy Navigation – Simple and Obvious
Does the website designing scare you?
Or, technical terms complicate you?
With Elegant themes Header and Navigation settings, you can easily design the look and feel of your website. The customization becomes effortless and smooth. You can simply yield some unique results with little customization.
The setup of header and pages can be done smoothly. You can exclude pages that you don't need at all. You can also set primary and secondary menu bars along with the header. Also, the website has uploaded complete tutorials and guidance over using the themes. So, there's nothing to get worried about.
#2. Built in SEO
We all understand how important SEO is for websites. Elegant Themes have a built-in SEO option to handle all SEO related terms. It helps to change meta descriptions, blog post URL, meta keyword and overall SEO of the website. The elegant themes seo is all done for the customer. It's well optimized, and fast.
#3. Experience Customer Support Staff
Believe it or not, Elegant Themes have a wonderful customer support team. Their experienced team members are professionally trained to provide immediate support to any query.

It doesn't matter how many questions you ask, the response is always friendly, on-time and super helpful.
This post contains affiliate links. If you made a purchase through any link, it helps me earn a small commission.
#4. Affordable pricing
There's no comparison to the attractive prices offered by Elegant Themes. Their stunning price is unbeatable. Other than Elegant Themes, you cannot probably get a huge collection of WordPress Themes (including their flagship Divi theme), Plugins and unlimited access. The Elegant theme pricing is discussed below.
Currently, they have two rocking membership plans. First, Yearly Access for $89/year and second, Lifetime Access for $249/one time.
Normally, Yearly Access for $89/year and second, Lifetime Access for $249/one time.
Choose the elegant themes pricing plan that suits perfectly to your needs. You get Divi theme free with elegant themes pricing.
However, you can avail the premium elegant themes support from their team members within your membership plan. So, the team is always there to sort out things for you. It shouldn't be any problem.
More reads;
7 Popular Ways Bloggers Make Money From Their Blogs
Blog Traffic For Beginners: How To Get 0-1000 Daily Visitors To Your Blog
Genesis Framework : What it is & how to get genesis themes?
Let's talk about the Divi Theme.
Divi Theme – Best wordpress theme
Divi Theme is the most popular theme from Elegant Themes. This flagship theme has a wide range of features that make the website designing process smooth and flowing. The Divi Page builder tool is an incredible front end editor which works magically for non-designers. Even if you got no knowledge about designing and coding, you can still design your website.
Features of Divi Theme
Divi is a drag and drop WordPress theme with amazing features. Divi helps to design any sort of website you ever wanted. This is why it is known as 'Multipurpose Theme'. It is not limited to few designs but has versatility in designing professional websites. Whether you are looking to design a blog, e-commerce store, business home pages or profiles, Divi has got you covered. You can create your own dream website without even dabbling with a single line of code. Impressive?
And, the elegant themes price is also affordable.
What features make DIVI stands out?
Powered by Divi Builder (drag and drop visual front-end editor)
20+ pre-made layouts to make selection
Easy customization
Responsive Editing with live preview
46 Content elements
Import and Export WordPress from multiple sources.
Translated into 32 languages
Collection of 86 best WordPress themes
Are you looking for the best WordPress themes for your blog?
Elegant Themes are not just popular for their attractive designs but their responsive editing and easy customization process has been winning clients worldwide. Depending on elegant theme pricing, the collection of themes and layouts is just awesome.
High-Quality WordPress themes
A collection of more than 88 themes (including Divi theme)
Fit for business and lifestyle blogs
Magazine blog themes
User-friendly.

Premium WordPress Plugins
Did I tell you the membership package also gives you free access to Premium WordPress plugins?
Yes, it absolutely does!
The popular premium plugins are Monarch Social Media Sharing and Bloom Email List Opt-Ins. As a small business owner or blogger, you need impressive plugins to increase social media shares and email list subscribers.
Whatever package you choose, you get unlimited access to all themes and plugins to use as many times on as many websites as you wish.
Isn't that awesome?
Related posts
How I rebranded my blog for profit and success? [The Beginner's guide to rebranding]
Pros and cons of using Elegant Themes
As I wanted to make this Elegant themes review helpful, it's truly important to mention the pros and cons;
PROS
Creating a Website is super easy and fast.
86+ themes and 6 premium wordpress plugins. Which means, you don't have to buy any social share button plugin.
The drag and drop feature doesn't require extra skills. Even coding is not required to use themes from Elegant Themes.
It allows you to play with designs.
Fast loading time
CONS
Too many options for an amateur.
Sometimes, it's complicated to migrate to another theme.
Final Thoughts On Elegant Themes Review
I found Elegant Themes a complete package for anyone who's looking for professional and attractive website designs. The elegant themes pricing is also a steal if you consider all the features, and functions. Even, it's a great option for anyone who's not tech savvy. If you are looking to buy a new theme for your blog or even planning to give a new look to your brand then you must check out Elegant Themes (Particularly, Divi Theme).
I was also impressed with the free access to Premium Plugins. It will certainly help you achieve your business and blogging goals. These plugins also add great value.
What do you think?
Elegant Themes FAQ
How much does elegant theme costs?
The elegant theme costs $89/year with hundred website designs, premium plugins and unlimited storage. The lifetime access plan costs $249 for one time payment.
Are elegant themes worth?
Getting hundreds of website designs, DIVI, Extra and extremely useful plugins for only $89 is a great money value. The Divi page builder is another reason why investing in elegant themes is the best value.