51 best digital product Ideas to sell online
Digital products are getting in demand day by day. Many entrepreneurs are building their entire businesses on digital products. Every now and then, people ask about what are digital products and how digital products can make passive income?
You cannot really touch a digital product but the content is delivered fast and easily digestible.
Compared to all other income models, digital products have the least expense cost but the profits can be higher. Isn't that great?
You create it once and it can be sold repeatedly to new customers with minimum effort. That further leads to passive income.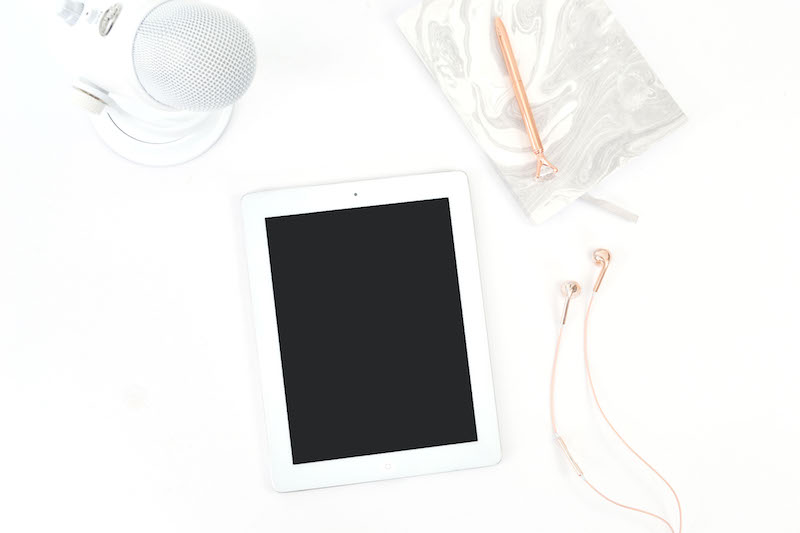 Let's go get deep into this and also find out some best digital products to sell online.
What are digital products?
A digital product is a valuable asset or a form of media that can be sold in exchange for money. These assets come in downloadable or streamable files, such as audios, videos, courses, ebooks, templates, etc.
Any product that can be accessed via online devices like smartphones, laptops, tablets, PCs is a digital product. For example, ebooks, MP3, courses etc.
Benefits of selling digital products online
Who doesn't want to sell a digital product online when it comes with so many benefits, right?
Let's talk about some benefits of selling digital products online.
No shipping costs – Every physical product requires additional shipping charges. With digital products, there are no shipping charges.
Low cost – There is no need for finance or inventory to create a digital product. It's such a low-cost investment that comes with zero risks.
High-income potential – Digital products have a high-profit margin. With zero to minimum expenses, the income is solid.
Zero risk – You don't have to risk your $1,00,000 in digital products. The risk is zero or minimum.
Automated Sales – You can set up funnels for automated sales.
Instant delivery – No 3-4 days to receive a package. The minute you order your digital product, you will receive an email to get access right away.
Low-cost marketing – No big advertisement campaigns. No need to contract with agencies etc. Simple digital products can be sold on your website with your own marketing strategy or some low-cost investment into tools.
Related ==> How to monetize your blog without ads? Best methods to make money from blogging.
Features of best digital products
We just talked about benefits of selling digital products, now let's quickly cover the features of digital products.
If you are planning to sell digital products online, here are few top reasons to create a digital product;
Cheap to create – Digital products do not need any huge expenses or investments. With your knowledge and skills, it's cheaper to come up with a digital product than creating a physical product.

Easy to sell – Online software makes it easier to sell a digital product. The customer gets the product via email. No physical cost delivery. No warehouses.
Quick Idea validation – Coming up with digital products is also not that difficult. Take inspiration from others. Read your competitors. Do surveys. Participate in communities for idea validation.

Less time required – Some small digital products like templates, or ebook covers can be created in a day or two. However, courses or membership sites can take some time but it still doesn't take months or years to sell digital products.

It never goes out of stock – The beauty of digital products is that it never runs out of stock. You can sell as many copies as you want. A digital product sells for years and makes a huge chunk of passive income with a minimum investment of your time, and money. Moreover, it's also easy to update products and release new versions to customers.
Related ==> How this blogger makes money selling ebooks?
Why should you sell digital products online?
If you are still not convinced, here are some awesome reasons to sell digital products.
Earn passive income while you are sleeping in your dreams
Get known as an expert in your area of field
Educate others with your knowledge, skills and experience
Earn credibility
Get trust and connections
Host events, trainings and summits
51 Best Selling Digital Product Ideas to Make Passive Income
Now, I want to share some best digital product ideas to sell online. The idea of a digital product creation totally depends on your niche, personal experience and audience.
Here are different types of digital products to sell online and make money;
#1 Ebooks
Ebooks are the best selling digital products online. Ebooks are everywhere. Let it be a short kindle reads or educational ebooks, they are in demand. Ebooks are super easy to create and can be sold to your targeted audience.
The ebook content is easily consumable. It can be read online on any device. You can easily read a downloadable ebook on your phone in your free time. These ebooks come with actionable advice, and useful content. Most content creators have at least 1 ebook to sell. However, I know many entrepreneurs who have hundreds of ebooks too. Some of them use amazon to sell their ebooks.
I have one ebook on 'Content Creation'. It helps bloggers and content creators to create evergreen content. This ebook helps you find out evergreen blog post ideas to blog post-execution. A complete guide for content creation and content monetization. Check it out here and get a workbook as a bonus!
#2 Stock Photos
Another digital product idea that is increasingly in demand is stock photos. From website owners to entrepreneurs, everybody needs stock photos.
Some businesses hire photographers for digital photography. While bloggers and content creators buy stock photos subscription to download unique and high-quality images every month.
If you have good photography skills then you can sell stock photos to your targeted customers. Set up a stock photo subscription site or sell bundles. There is a huge market in this.
Related ==> 7 Stock Image Subscription Sites To Get Feminine Photos
#3 Templates
With limited time in hand, everyone wants to do more work. Templates save time. It's also perfect for people who are not familiar with designing or are not technically good graphic designers. You can do templates for Pinterest, Instagram, Facebook, blog posts, etc.
I designed these set of Pinterest templates.
#4 Courses
Online courses are huge for making passive income. Creating an online course can take a month or more but it will help you make passive income for years. Create an online course on anything you have experienced with or any mastered skill. For example, teaching the English language, sewing patterns, decorating a kitchen, starting a business, flipping websites, etc.
#5 Training
If online courses are big for you then sell a one-time training. For example, a 60-minute masterclass on proofreading.
#6 Planners
Planners are used by many people. Create a digital planner using a tool like Canva and sell it online. Anyone can print out the digital planner and make it physical to use. You can create meal planners, daily planners, business planners, kids planners, etc.
Related ==> Why Canva Pro is the best choice for bloggers?
#7 WordPress Themes
Graphic designers can also sell themes online. They can sell customized themes on their websites and make money.
#8 Workbooks
As simple as it sounds, workbooks are simple digital products to sell. You can create workbooks for students, employees, etc. You can create a workbook template and sell it to other product creators. I have seen many people do this.
#9 Memberships
If you teach a specific topic then you can create a membership site about it. The customers can attend a live training, do calls, download content assets, templates, etc. Monthly memberships are a source of passive income.
#10 Printables
The easiest digital product to sell online is printables. If your printable is helping them solve a problem, people will buy it. You can create printable things like a budget printable, meal planner, summer worksheets, wedding table covers, health trackers, cleaning checklists, etc. There are many ideas for printables. You can sell these printables on your website or even on Etsy.
#11 Graphic designs/elements
If you have graphic designing skills then you can even sell graphic design elements. For example, all those cute icons and graphic elements.
#12 Videos
Recording video training is quick and easy. You can sell your video training at a low price.
#13 Audio files
From music to podcasts and background files, you can sell audio files to make money too.
These are some best selling digital products to make money online.
You can start creating a digital product or start learning how to create and sell it online.
#14- Mini Email courses
You can sell mini email courses too! If you don't know, free email courses are best converting lead magnets. Why not create a mini email course that covers an important topic?
It can be a low priced digital product with actionable content. Add links to videos. Maybe, offer templates in your email course.
Here are other best digital product ideas to make money
15. Icon sets
16. Paid newsletters
17. Podcasts
18. Wellness Trackers
19. Journals
20. Email Templates
21. Real Estate Marketing Templates
22. Wallpapers
23. Emojis
24. Business card designs
25. Photoshop templates
26. Presentation templates
27. Animation sets
28. Plugins
29. Online resources
30. Masterclass or trainings
31. Clip art pictures
32. Birthday cards
33. Birthday invitations
34. Affirmations
35. Colouring books
35. Craft patterns
36. Crochet patterns
37. Party banners
38. Party cards
39. Resume templates
40. Business logo
41. Printable stickers
42. Wedding signs
43. Sound effects
44. Background music
45. Video premium library
46. Documentary
47. Animation intros for videos
48. Illustrator templates
49. Comics
50. Mockup images
51. Painting tutorials
Find More Digital Product Ideas on Etsy
I found this super helpful video where you can find out some other digital products ideas that make money. Yep! These are some hidden digital products to sell on Etsy.
You have no idea what type of digital products people buy online. And, creators are making lots of money with these small digital product ideas.
Where to Sell Digital Products to Earn Money?
There are many apps and softwares that you can use to sell digital products.
1- Sendowl – It only costs $9/m to sell digital products on sendowl. You can even set up affiliates with other plans. It's perfect to sell ebooks, printables, workbooks, templates etc
2- Teachable – Teachable is the most popular course creation platform. It's known for selling online courses. There are several trainings to set up your course with teachable.
3- Gumroad – If you don't know already, gumroad allows to sell digital downloads and make money. Many content creators, entrepreneurs and business owners use gumroad to sell products.
4- Thinkific – Take a look at thinkific to sell courses, and ebooks. It's another popular platform to sell digital products.
5- MemberVault – I have seen many business owners using Member vault to host courses, digital products, and training. It's an affordable platform to make passive income with digital products.
6- FastSpring – I have come to know about FastSrping too. It's another platform to sell digital products. You can learn more about by visiting the site.
7- Single app – Use this Shopify app to sell music online.
8- Shopify – Now, you can build an online store on Shopify and sell your products. You can even integrate the wordpress plugin on your website.
9- Podia – Another cool platform is Podia. The interface is really clean and intriguing. It's perfect for course creators.
10- Clickbank – If you are looking for something popular then Clickbank is another option to go for. It charges a one-time fee for product approval and then 7.5% + $1 for every sale. But, there are many trainings to promote your product via affiliates etc.
What Type of Digital Products are Quick to Create?
Here are few quick recommendation for you;
Ebooks
Printables
Templates
All of these 3 digital products are super quick and easy to create.
Digital Product Resources
If you want to create digital products, I have collected some awesome resources for you to help you come up with your digital product idea.
Ebook Optin + Templates = If you want to write an ebook then you can use these templates to create an ebook quickly.
Ebook BestSeller BootCamp – This is a most comprehensive course on creating ebooks and make passive income.
Final words on Selling Best Digital Products
Are you planning to create digital products? I'm sure you have now several product creation ideas to come up with!
Digital products make passive income. Let it be a $3 or $300 product, you are going to make some money out of it.
Ensure that your product solves your audience's problem and you understand what makes a best selling digital product.