Are you looking to make extra money online? Interested in a side-hustle that allows you to make a full-time income? Start making money with blog flipping!
If you have no idea what blog flipping is, here's a brief explanation;
Blog Flipping involves buying pre-made blogs or create blogs for the purpose of selling to make a profit and earn money online.
Blog flipping is just like house flipping.
You buy a pre-made blog or even, build a blog from scratch, make improvements to grow it online and then, sell it for profit.
It's an interesting concept to buy already built blogs at a low price then spend time to re-build that blog and then, finally flip it for profit.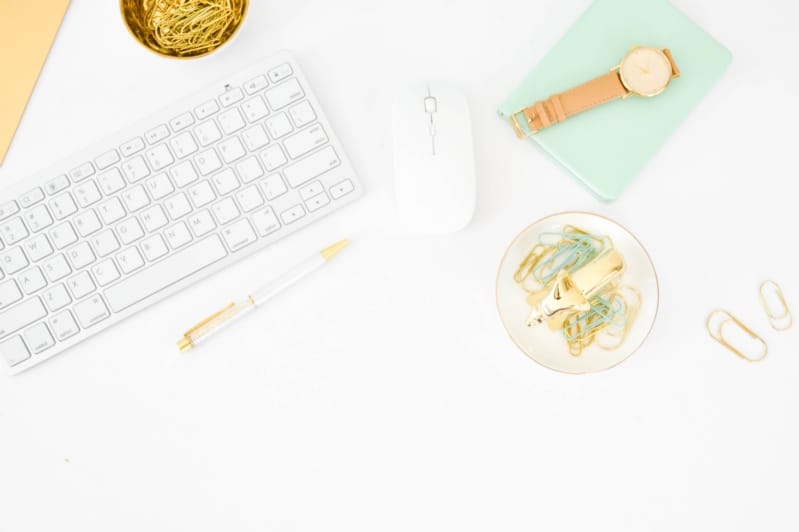 Similarly, you can create a blog from scratch, and then, when it grows, you sell it at a high price.
Do you know that people are making thousands of dollars just by flipping websites, and blogs? The best thing is that it can be done as a side-hustle and can actually make you earn money online.
This post actually guides you through everything you need to learn about flipping websites for profit.
Make Money With Blog Flipping – Everything you must know to get started
If you're looking to make extra money with blog flipping, read this post till the end!
Not just this post has valuable answers from a successful entrepreneur and blogger but brilliant takeaways on the topic of blog flipping.
I have asked Chelsea, who sold one of her blogs for $50,000, to answer the most common questions on blog flipping. And, I am totally amazed by her answers on blog flipping.
Let's talk about blog flipping, and the opportunities to make money.
Disclosure: This post contains a few affiliate links. For more, please read the affiliate disclosure policy here.
Chelsea Clarke is a blogger and blog development strategist, with over a decade of experience in marketing. Chelsea is the founder of the entrepreneurship blog HerPaperRoute.com, and BlogTips.com where she teaches entrepreneurs how to use growth hacking, marketing, and blogging to rapidly grow their business.
Hi Chelsea! Can you please define blog flipping? What it is? Can bloggers make money by flipping blogs or websites? Can you also discuss how much money can we make with blog flipping?
Thanks for having me, Arfa! We have all seen those TV shows about house flipping, where someone buys a house that needs fixing up, renovate it and then sell it for profit. Well, blog flipping is the same. Only instead of buying and selling real estate, you are buying and selling websites.
I have been flipping blogs for some time now, and yes, it can be very lucrative. Just how much money you can make blog flipping will be different depending on the value of your blog. The more income and traffic a blog gets, the more valuable it is at auction.
She also runs a blog flipping marketplace 'BlogsForSale' where you can list your blogs and get buyers.
Do you have a blog? Blogging is now a full-time online career for making money from home. Click here to get started and follow all steps to start a blog from scratch. More than 100+ bloggers have started their blogs using this exact guide. You can start a blog too!
How much money you made with blog flipping? How many blogs you've built and sold yet? Share any numbers you're comfortable sharing.
Blog flipping takes time as you really do need to put effort into building the blog's traffic, subscribers and following. It's an investment of your time, but it can pay off.
I've built and developed hundreds of blogs over the years. I am currently developing 5 niche blogs right now, with the intention to sell them next year after a year of growing them. have sold blogs for $1600 each, $5000 each, I sold a blog for $50,000 .…I've lost count!
If you are interested, here is more about how to sell a blog for huge profits.
That's amazing! How did you do that? How long have you been building blogs, and sell them?
I've been building blogs since 2003. I started as a web designer creating websites for clients on a per-project basis. But then, I just loved building and monetizing blogs so much so I would make them for fun.
I worked as a corporate marketing strategist for a decade and used my marketing strategies to monetize my blogs. I quickly had a stockpile of websites! People were really interested in buying my sites because they already had traffic and income. They could skip the trial and error phase of becoming a blogger and just buy one of my websites that already had a following.
Pretty soon I found myself buying, developing and selling websites for profit as a blog flipper. Now it's my fulltime gig!
How many hours of time did you devote to build and sell blogs?
I like to work on a blog for a few months to a year before I sell it. That way I can dedicate time on building its traffic, creating good content, and growing its social channels. I'll usually have a few blogs on the go at one time.
Because blog flipping and blogging, in general, is my full-time job, I work regular hours each day on some aspect of my business. But it's never once felt like work! I love doing it.
==> Related: How do bloggers get paid to blog? Everything you must know.
Do you think every blog or website is worthy of selling? Are there any specific niches that go well? What exactly attract buyers? What are important factors that are considered to sell a blog for money?
Any blog can be developed into a blog-worthy of selling, but most blogs in the current state they are in are not ready to sell yet.
To get a good price at auction, some things to consider are:
Your blog needs to have quality, original content.
The layout should be professional-looking.
You should use quality photos
Have a history of traffic and revenue.
(But there many other factors!)
Is there any proven formula to make xxx amount with blog flipping? Or, anything specific you'd like to share?
It all comes down to creating a blog that is valuable in the eyes of a buyer. If you can provide a blog that makes consistent income, and has consistent traffic coming in, then you are essentially making it easy for the buyer. They will pay good money for you saving them the time in having to do all of that startup grunt work themselves.
Related ==> How to start earning $100 from your new blog
What skills/tools are required to build & sell a blog? Do we need to be experts in technical, or marketing things?
Skills that will help you be successful with blog flipping are the same skills that make you successful as a blogger: Determination, patience, desire, and the ability to learn new things constantly.
Write compelling content and spend lot of time promoting that content.
If you are tight on budget then I highly recommend you to invest at least in Genius Blogger's Toolkit which is a digital products library with more than 80+ blogging products on topics that will help you build your blog.
You don't need to know how to code, but you should be able to do basic customizations of your theme.
Once, you have a successful blog – you can sell it online for huge profit.
For example, if you already have a website, you can use this evaluation tool to validate your website price. This will give you a rough estimate of your website value.
Flippa is a popular website to sell your blog. It's quick to create a listing and sell your blog for profit. You can even estimate the value of your blog.
Then, you can even upload your site for selling. When you get the highest bid, you can sell through Flippa and get your money.
Finally, tell us about your Blog Flipping Masterclass? How this masterclass will help anyone who wants to make additional income every year with blog flipping?
Absolutely, I teach a blog flipping course to show people what to do in order to make their blog valuable. In this course, I provide detailed tutorials and strategies on how to develop and monetize your blog and use free tools to market it and generate traffic quickly.
We also cover the selling process, what you need to know about auctions, all of the technical stuff (such as how to transfer your website to the new owner), literally everything that goes along with blog flipping is in here!
If you want to start a side hustle with blog flipping then I highly recommend you to take this course. It walks you through with all the steps you must do to sell a blog online.
<<Click to check out Blog Flipping MasterClass>>
Lastly, if you are interested in learning more about the blogs I currently have for sale, swing by BlogsForSale.co – That's where I list them. And if you'd like to list your blog for sale on my site, there is info on how to do that there too.
That's it.
I'm sure you've found all these answers super valuable from Chelsea.
Ready to start flipping websites for profit?
Are you going to go for blog flipping? I've personally loved this idea of making extra money, and I know many bloggers have been doing it from years.
If you're interested in making some extra money while building and selling blogs, then I recommend visiting Chelsea's Blog Flipping Masterclass as it covers all the steps you need to know about blog flipping.

In the course, she will literally walk you through the process of blog development, and then, all the authentic sites to sell your blog for profit.

If you've been building and selling blogs, please share your experience. I'd definitely like to know more from you!