No matter how many hours you put into Pinterest marketing, there are still some big Pinterest mistakes you could be making without even realizing it. If I be honest, everyone is guilty of making a few or maybe, a couple of mistakes on Pinterest. I also have a free Pinterest masterclass for you in the end. So keep scrolling 😉
As Pinterest is now a broad subject with a list of things to do, a new blogger, or marketer needs to focus on the most important things that actually drive results. With that said, Pinterest is also one of my biggest traffic referrals, sending thousands of page views every month. When you get an increased amount of traffic to your site, your ad income, and sales also increase.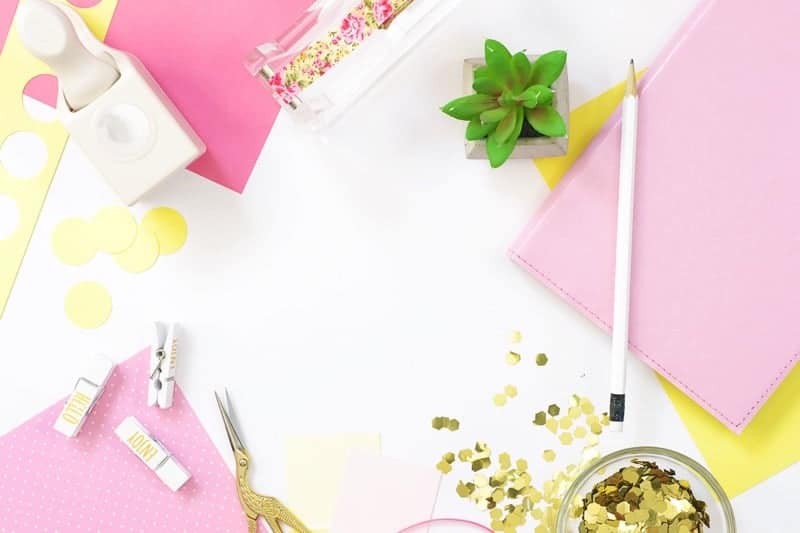 Affiliate Disclosure: This article contains affiliate links. If someone makes a purchase through affiliate links, I may earn a small compensation. For more, please read on to privacy policy and disclosure.
If you think that your Pinterest strategy is failing or you don't know what you're doing, I just want to tell you that I have been there too! But, once I knew what works, and what doesn't, I am happy.
Pinterest is worth the time, and all the hard work you do. Because, it's not just about traffic to your site, but Pinterest is also a sales machine. Many bloggers have increased their product sales from Pinterest as that's where people are mostly active looking for things to buy.
If you still doubt if Pinterest is worth all the work you do, I would say a big yes! And, that's the reason there are like hundreds of Pinterest courses, and all other experts offering Pinterest marketing, and Pinterest services.
So, what about Pinterest mistakes?
3 big Pinterest mistakes most bloggers make, and here's how to fix them
Unless you have a team working for your business, or blog, there are chances that you might be also guilty of these Pinterest mistakes. If I be honest with you, it's alright. You can learn about it, and then improve.
When I started designing my own pins two years ago, those looked really bad. Talk about colors, fonts or the images I used, everything was just ugly and less attractive. I even had no idea what it means to write a clickable title. I mean how do I make an attractive headline that gets clicks? Or, what type of images go well in my niche? Or, maybe, what colors to use? Although, I did have some basic designing skills but always wanted to do more and more. New pins that get clicks, repins and saves.
I also talk about 27+ tips for creating pinterest images that people click everytime. You'll love reading this post!
Would you mind pinning this pin, pleaaase?
After experimenting with hundreds of designs, tons of experience, and understanding all the ins and outs of Pinterest, now…
I get clicks to every pin I post.
This is not something I'm sharing to make you feel less motivated with your pin designs. In fact, I want you to know that you could be making some mistakes in pin designing, or in your Pinterest strategy without having an idea about it.
And, trust me, these are sometimes stupid simple silly mistakes we don't realize. Like all those mistakes we do while working on the WordPress dashboard. I always do. But, the best thing is that you can easily determine if you're making a mistake on Pinterest, and learn how to fix them.
Here's a list of 13 terrible blogging mistakes most amateur bloggers make. This is a must-read too!
1- Ugly pin designs
The biggest Pinterest mistake is creating poor pins. As you know that Pinterest is a visual platform which means it's mostly about pins. Your product image or your blog post pin stands out in the feed if it's compelling and attractive.
I do agree that strategy counts but if your pin is ugly then there are fewer chances that your pin would ever get noticed. It's not usually the most common case but one of the top reasons is poor pin designs. Sorry, but yes! All those ugly pins are usually lost in the Pinterest home, and never get found by users.
It's alright if you're not a designing expert but there are few things you can learn easily that might help you in creating better pins for your own blog posts. Or, you can buy readymade pin templates that are quick and easy to create. I totally recommend these pin template starter kit. It's affordable and comes with 20 pretty pin templates.
2- Not focusing on pin descriptions
I understand that Pinterest is a lot of work, but as I said, these are some of the most important steps that you should never ever miss. For example, a pin description is necessary for every pin you either include in your blog post or add directly to Pinterest.
If you don't know already, Pinterest work as a search engine. A new user type their query or idea they are looking for and Pinterest feed shows results. That means Pinterest responds to keywords, SEO-focused pin descriptions, and all other SEO factors. I even wrote a post on Pinterest SEO that's insanely helpful.
Ok, so how to write clickable pin descriptions? Scroll down below to enroll in our free Pinterest masterclass that shows you tips to write engaging pin descriptions.
3- Your pinning strategy doesn't work
The last yet important Pinterest mistake could be your pinning strategy. Even though there are tons of resources available but there's always some hidden, juicy Pinterest secrets mostly owned by Pinterest experts, course creators or bloggers who have been using Pinterest from years.
They actually know what works, and what doesn't. Their pinning system work for them. They create strategies and keep adding tweaks to their own strategy to grow their accounts. And, that's what they teach others.
Even though I have been on Pinterest for more than 2 years but there are still new things I learn every day. A new strategy. A new pinning technique. Or, a new tailwind tip.
I was blown by the pinning system Nadalie has taught in this free masterclass. I never knew it was this easy to use tailwind and schedule all my pins in advance and not worry about everyday pinning.
So, what to do for a pinning strategy?
Well, you will have to learn. Create your own pinning strategy depending on your account age, boards, niche, and other factors. A successful pinning strategy makes bloggers grow on Pinterest.
It should also be noted that what works for me doesn't have to work for you. But, you should learn how to create a pinning strategy that works for you. For example, what to pin. When to pin. How many pins to add? How to create a consistent pinning schedule. What to do with Pinterest group boards?
All these questions should be answered first before you formulate a pinning strategy.
But, how to fix it?
ENROLL IN FREE PINTEREST MASTERCLASS
Here's how you can fix all the above 3 Pinterest mistakes with our free Pinterest masterclass. I and Nadalie hosted this free Pinterest masterclass to talk about big Pinterest mistakes, and how to fix them!
In this masterclass, you also learn;
How to design click-worthy pins
How to write engaging pin descriptions
Learn how to create a simple pinning strategy that works
Click the image below to sign-up and start your class right now!
It's totally free and super-valuable.
I guarantee you that if you take this masterclass, you will learn tons of pin designing tips, and actually see what works. My awesome friend, Nadalie, knows the pinning game and she's a total Pinterest pro.
I can't wait to see what you learn from this super-valuable masterclass. You will learn about lots of Pinterest mistakes, and pin design mistakes.
ARE YOU MAKING THESE PINTEREST MISTAKES?
It could be possible that you might be making any of these mistakes. As I said, it's alright. You can always test out new strategies that work on pinterest.
Tell me in the comments if you're also guilty of any of these pinterest mistakes. And, if you took our masterclass, give me the feedback.
Let me know if you have any questions.
Other Pinterest-Related posts;
3 No-fail Pinterest tips to increase blog traffic
The ultimate Pinterest SEO guide for bloggers
How to use tailwind to schedule unlimited pins?