Want to make catchy headlines for your blog posts? How many times have you clicked the article on your Facebook page, or Google just because of the irresistible catchy headline? A lot of times, right?
Now, tell me.
Have you ever noticed what made you click?
Maybe, some powerful words. A one-line story. A curious question. A new statistic. An emotional state or urgency. An answer you have been looking for. Whatever be the reason, the best thing is that the headline captured your attention and you clicked it. This is what an awesome headline does!
When I was studying Mass Communication, I remember that we used to do news headline exercises daily. We were taught the significance of 5 W's and 1 H in writing news stories, and headlines. We used to rewrite a single headline several times before it got accepted by our professors. Honestly, I still find it very effective for any nature of headline. In case you do not know, five W's stands for 'Who','What','When','Where'and 'Why'and 1 H stands for How. When you write a headline, you actually incorporate all 5 or some of W to make an effective headline. This formula is meant for journalism, and news stories but we all can benefit from it to some extent.
Before we find out formulas for making catchy headlines, I want you to know one thing.
When it comes to making headlines for blog posts, it is far better to collect templates and use examples to produce your own headlines. Do not try to torture yourself in producing unique, and original headlines for every post. No one has enough time, or that kind of approach to write an original headline for every post they publish.
If you pay attention to the headlines of the most popular posts, you will see that they are nothing but a rehashed version of published ideas. Sure, you can add juicy words, a twist, any number and update those ideas to make a new headline.
But, the best way is to use a headline template, or simple formula to write an awesome headline quickly.
In this post, I want to draw your attention to some simple headline formulas that you can easily use to create headlines. If you have other formulas or some great blog post headline examples, feel free to add your ideas in the comments and I would love to read them.
Do you want to start a profitable blog? Head over to my comprehensive guide and start a blog today! It's time to get started, and have your own online blog to make money.
Here are some great resources for writing better headlines;
Headline Analyzer – It's a free tool to analyze your headlines, and make them stronger. If you have not tried it yet, give it a try and see how better your headline turns out.
A cheat sheet for writing killer headlines – Jon Morrow is the expert and I love reading his content. This is a free headline hacks report which will give you enough content on writing great headlines.
7 FORMULAS FOR MAKING CATCHY HEADLINES FOR EVERY BLOG POST
Let's find out how easily you can write great headlines by using simple formulas, and examples.
1- The painful question
The most important, and clickable titles usually have questions. But, the fact is, this formula is still underused. Give this a try, if you have never used a question in your headlines.
A provocative question arouses curiosity. We all are looking for answers to our questions, and we immediately turn to our dear friend Google to get answers. We also know that questions always attract audiences whether it is an Instagram caption, a tweet, a facebook status and even a blog post title.
Even if you add a question mark at the end of the title, it actually increases the click-through rates.
Examples;
1- Are you still eating junk food?
2- Do you know how to take care of your skin?
3- Why I never trust strangers?
4- What should be an ideal length of a blog post?
5- Why it's important to wake up early?
6- How it's possible to get Google traffic to your blog for FREE? (I used the question technique, and it worked amazingly)
How to use this headline formula?
Look at what hot topics and discussions are happening in your field. What type of questions your readers mostly struggle with? Prepare a list of burning questions, and choose what to cover in your next post.
Use the question as your blog post title, and write a detailed answer in the post.
2- The helpful HOW-TO
The reason HOW-TO headlines are outstanding is that they provide a solution to our problems. These perform best when you solve a specific problem for your audience.
When you use the internet, you are probably finding the accurate answer to your one big problem. As a user, you do not really care how much relevant content is present until you get what you were looking for. You keep on searching for that one excellent step by step solution to your main problem.
Examples;
1- How to start a lifestyle blog from scratch.
2- How to slowly calm down your anger.
3- How to delete an app from your mobile?
4- How to deal with negative people at work?
5- How to create your own email list for free?
How and when to use this headline?
Find out how you can narrow down one main problem, and make your post more specific? Identify the problems of your readers, and choose one topic at a time. If you think that the topic is too generic, then cut it down into different questions, and come up with a series. The more specific and helpful your how-to question is, the better. Target that one single question, and make a how-to post that helps your reader find an exact solution.
Helpful Post : Tired of writing same kind of posts? Here are 19 different types of blog posts you can start creating for your blog today!
3- A Case study [how I did this]
Case studies truly make catchy titles. As a new blogger, it can be difficult to write your own case study but you can always interview other bloggers, and share their stories on your blog. It works best for both the bloggers and is a great way to grow your network.
These case studies can have your own personal experiences and a whole record of how you've overcome a problem or achieved a specific goal.
Think about your ideal reader, and find out if your story can help them overcome their problem. Remember to tell the story from start to finish. Mention real numbers in your case study. It is not necessary to write case studies only on some major hits. You can write a case study on any topic that you think people will resonate with. Talk specific strategies in your case study and try different formats.
Examples;

1- How I started my own handicraft business from home at the age of 17?
2- How I made my first $100 on my blog?
3- How these 7 bloggers make $3000 monthly in the fashion niche?
4- How I increased my organic traffic in 6 months?
5- How Laura made $4000 from my six-month-old blog?
6- How I gained 2k Instagram followers in 3 months?
How to use this headline formula?
Do you know someone who has achieved great results on her blog? Can you invite a blogger friend for an interview and a case study? Do you have your own story that your readers would be interested in reading?
Pick a story, and write on it. Make sure to be specific with numbers, and strategies.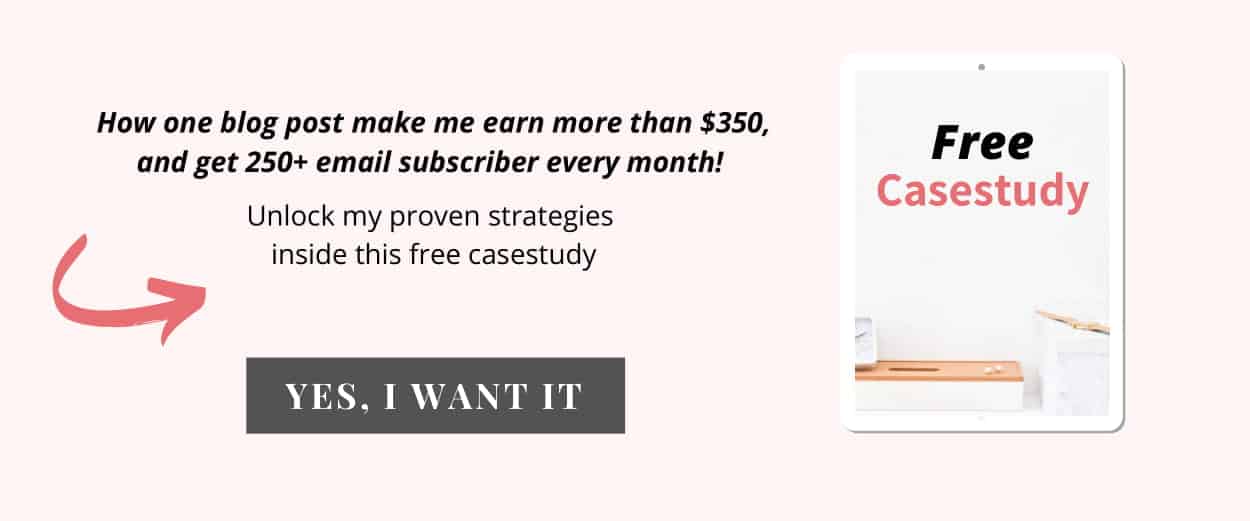 4- Comparison [Why x is better than y]
We all love to compare things. We need to make choices for almost everything. Should we drink coffee or tea? Why should we use Instagram, not Facebook?
The comparison headline is perfect for readers to make choices. As a reader, it is always confusing to read a mixed up opinion. When you do a comparison title, it basically draws attention from readers who are struggling to make a decision.
Examples;
1- WordPress.com vs WordPress.org – What to choose?
2- Why podcasts are better than videos?
3- Why the small team wins, and the bigger team fails? (Medium)
4- Why X product is better than Y product?
How to use this headline formula;
Find out what's the most difficult choice your readers have to make? Use the comparison title, and give an answer to the most heated debate in your industry.
5- The ultimate guide
The guide formula is quite old yet classic. Businesses and entrepreneurs have been using this title for years, and it is still effective. Just add unusual words, and make your title more interesting for readers so that they click, and actually read your post.
Examples;
1- The ultimate guide to start a new e-commerce business
2- A beginner's guide to starting a freelance writing career
3- A detailed guide to eat healthy on a budget
5- A brief guide to generate endless content ideas.
How to use this headline;
The guide title is somewhat similar to how-to headlines. Just do not over complicate the reader with a broad topic. Cover one topic, and write a guide on it. Make your post a significant content piece.
My new ebook 'Evergreen Content Strategies' explain everything more in detail! If you are struggling to create content that lives forever and drive tons of traffic, sales and subscribers then you would love this ebook.
6- Errors, Mistakes, Myths, Assumptions
Another formula to make a catchy title is to write about mistakes, myths or assumptions. You probably have clicked on one of those titles where someone wrote, '5 blunders I did when I started my online business'.
We all commit mistakes, and our audiences should be warned about mistakes and errors.
Examples;
1- 7 mistakes that can damage your kid childhood
2- 15 stupid grammar errors you should avoid
3- 4 common mistakes freelancers make in their career
How to use this formula;
List down all the mistakes, errors or myths your readers have. Choose common errors that your audience can relate to. Or, if you have made some errors in your business or personal life – write on those. Also, add how to avoid making such mistakes in the future as readers are always looking for solutions.
7- The popular list posts
Nothing beats the ever popular list titles. Not just these posts get attraction from readers, but they get a massive amount of social media shares. Take an example from Buzzfeed, Lifewire, TopTenz are famous for their list posts.
Sometimes, list-posts require extra work and research but they are totally worth.
Examples;
1- 15 ways to surprise your loved one on a birthday
2- 21 side-hustle ideas to make extra money
3- 27 freelance services you can offer from home to make money
4- 61 Instagram post ideas to beautify your feed
How to use this headline formula;
What are some quick wins, ideas, or tips that can benefit your readers? Give specific tips and ideas in your list posts. These posts also have higher chances of social shares.
Related : Top Evergreen Content Strategies : How to create blog posts that stay forever!
Other headline ideas;
– The reason why
– Threat + solution [Severe skin rashes : 3 quick tips to try at home]
– How to get [benefit] in next [X] minutes
– Everything you need to know about [topic]
– How to become [benefit] when you are feeling negative
– [X] free ways to enjoy [benefit]
– [X] strategies to solve a specific [problem]
– The secret strategy no one has told you before
Some favorites;
Slay your goals planner- If you're looking for a well-organized 60+ page printable planner you need to achieve your goals. This is the planner, you will ever need! And, enjoy 3 bonuses worth $70.
How to make money as an Amazon affiliate – For all bloggers who use the Amazon affiliate program to make money then Laura's book is a perfect choice to make. Even if you've a small blog and a short audience – you can still make money with Amazon and Laura knows it so well!
Tailwind – If you use Pinterest then Tailwind is the go-to tool, and I can't recommend it enough. Give it a try, friend!
ShareaSale – This is one of the best affiliate networks for bloggers. ShareASale has amazing programs for all niches, and you will probably make a good income with it.
What is the most common headline formula you use?
My favorite are lists posts because I definitely click the title when I see an impressive number. Tell me, what type of headline you love to use, and also what headlines attract you the most to click?
You are free to share other headline ideas that you can think of, are outstanding.
Let me know in the comments below.
Want to learn more? Join my email list below if you want to get informed and updated about resources to grow your blog, site traffic, and online business.